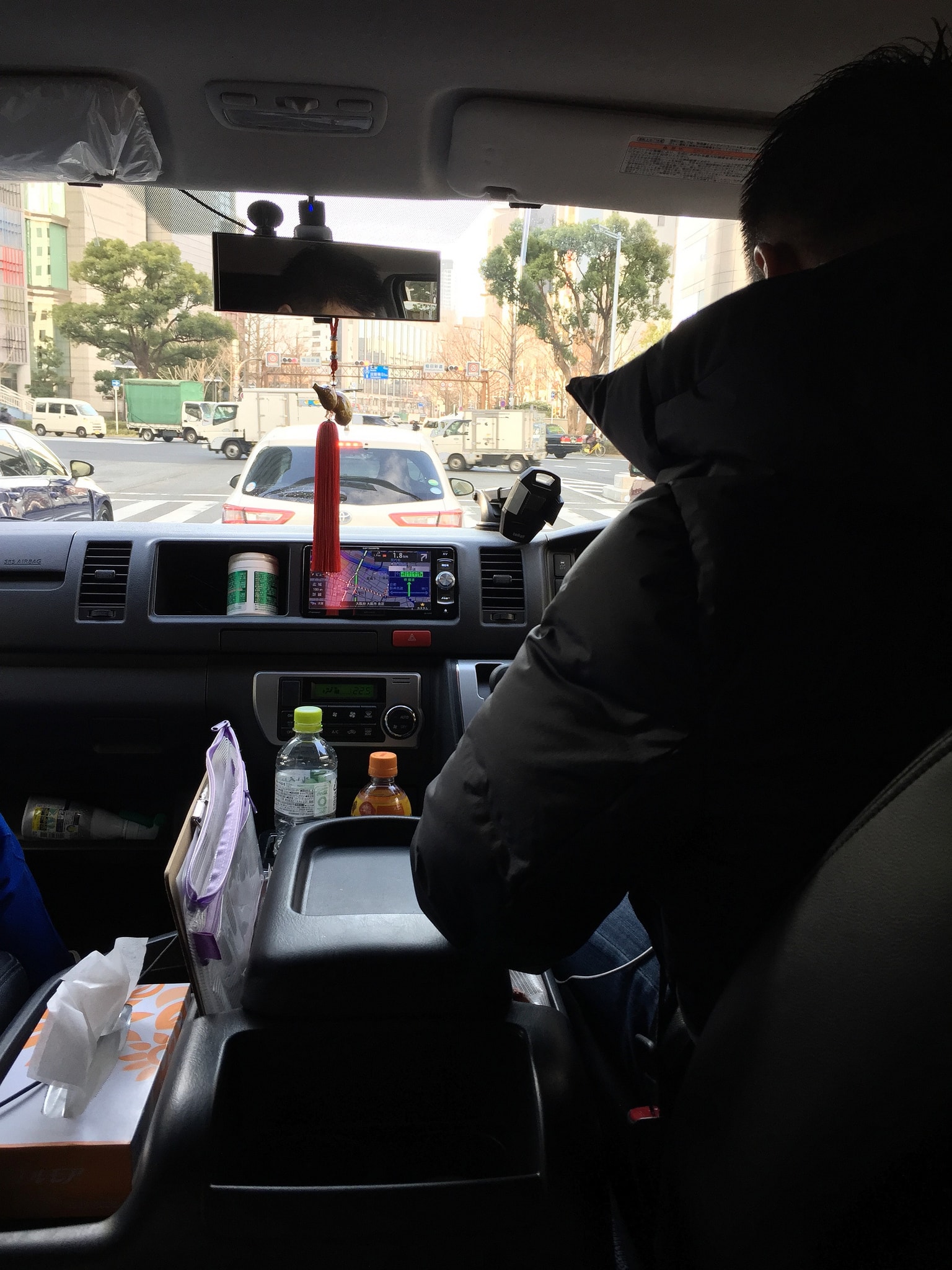 Paying More for Convenience.
While you can get to most destinations in Japan via train or bus, there are some trips in which paying for a private car and driver are well-worth the convenience. Here are a couple of options for private car hire in Japan:
Options for Private Car Hire in Japan for Day Trips & Sightseeing
Private Taxi Companies
For corporate accounts and those willing to pay a little more for proper Japanese services, private taxi companies, such as MK Taxi, are a safe bet for private car and van hires.
The vehicles are better maintained than the typical ones you may hail around the city – as in they are guaranteed non-smoking cars. Services include airport transfers, sightseeing within a city, and getting to/from cities. Rates vary according to the car type, the number of passengers, the hours for the service, and the estimated kilometers driver/itinerary.
Rates are also slightly cheaper for Japanese-speaking drivers. If you wish to have an English-speaking driver, you will be required to pay more per hour. For more on MK Taxi, check out their website.

International Car Hire Companies
For those willing to pay for the convenience of a private car, but looking for something slightly more affordable, consider international car hire companies, such as Ding Taxi.
Ding Taxi is a Taiwanese company in which its target audience are Chinese-speaking tourists. However, if you are willing and patient enough to communicate with the driver (with the added help of Google Translate), you can still easily getting around.
Prices are more affordable than other private companies. First, you can email the company your itinerary and plan for the car hire. They will then respond with a quotation and link for where to confirm and pay an online deposit.
Then a couple of days prior to your scheduled car hire service, you can communicate with the company and driver to confirm your plans via WhatsApp, LINE, or WeChat.
During the day of service, your driver will be able to speak Chinese and limited Japanese. For English speakers, you can continue to communicate via Google Translate or the messenger app which translates for the driver. Finally, at the end of the service, you will pay the driver in full by cash. Read more about Ding Taxi's services on their website.

---
Sign up for my newsletter on the sidebar for blog updates and my travel insider tips!