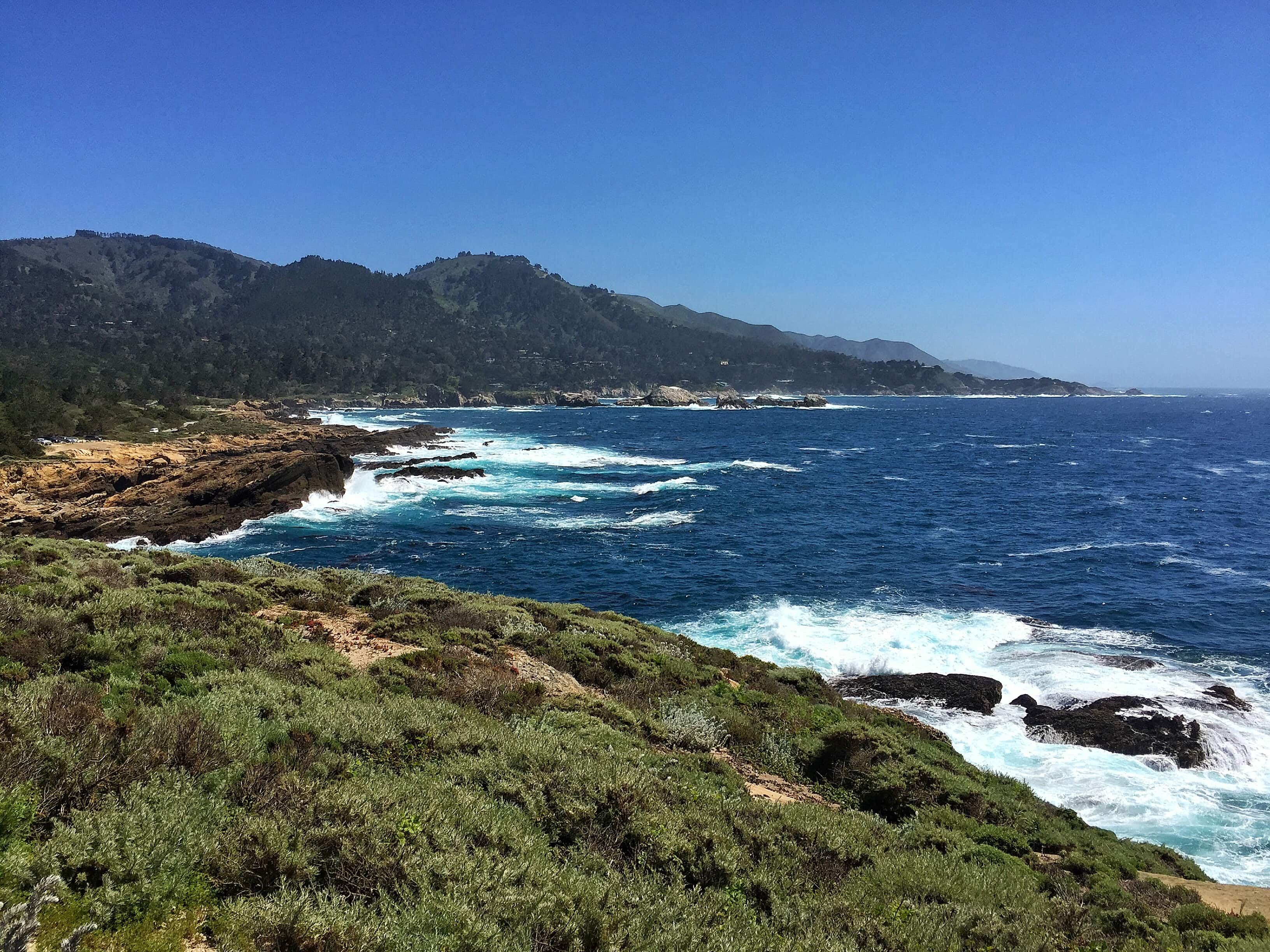 Cultural history and natural beauty in every step
Carmel-By-The-Sea is a haven for food and wine lovers and artists to show off their local talents along the walkable streets downtown. It is also a destination for those who want to have their breath taken away with nature's beauty.
After strolling through the art galleries, restaurants, and tasting rooms downtown, head over to Point Lobos State Reserve along the Highway 1 – especially if the sky is blue on a perfect California day.
Point Lobos State Reserve
Point Lobos has a deep history in Carmel that dates back hundreds of years to the Native Americans, the Ohlone tribes. They would set up villages during the spring and summer along the creeks for their gatherings and food preparation.
When the Europeans arrived in 1769, the Portuguese named it Punta de los Lobos Marinos, Point of the Sea Wolves (inspired by the barking sea lions laying on the rocks). For the next 100 years, the land experienced frequent ownership changes and was a hub for Chinese fisherman, Japanese abalone divers, Mexican rancheros, and Portuguese whalers.
In 1898, A.M. Allan acquired the land and teamed up with Save the Redwoods League to finally create the state park in 1933.
State natural reserves are areas embracing outstanding natural or scenic characteristics of statewide significance. The purpose is for the preservation of nature and its inhabitants.
Nature Lovers' Paradise
Point Lobos has something for every nature lover: ocean vistas, rocky shores, crashing waves, scenic trails, majestic hikes, and diverse wildflowers.
You can take as little or as much time as you would like during the day to surround yourself with this incredible beauty.  With each step, you will feel nature and the cultural history that has existed for hundreds of years.
It is no wonder why this is one of the most visited natural attractions in Carmel and Monterey.
Click here for TripAdvisor reviews and photos of Point Lobos State Reserve
Point Lobos State Reserve
62 California Hwy 1
Carmel-By-The-Sea, CA
+1-831-624-4909
8am to 7pm
Entrance fee $10 per car
---
Sign up to my newsletter on the sidebar for blog updates and my travel insider tips!