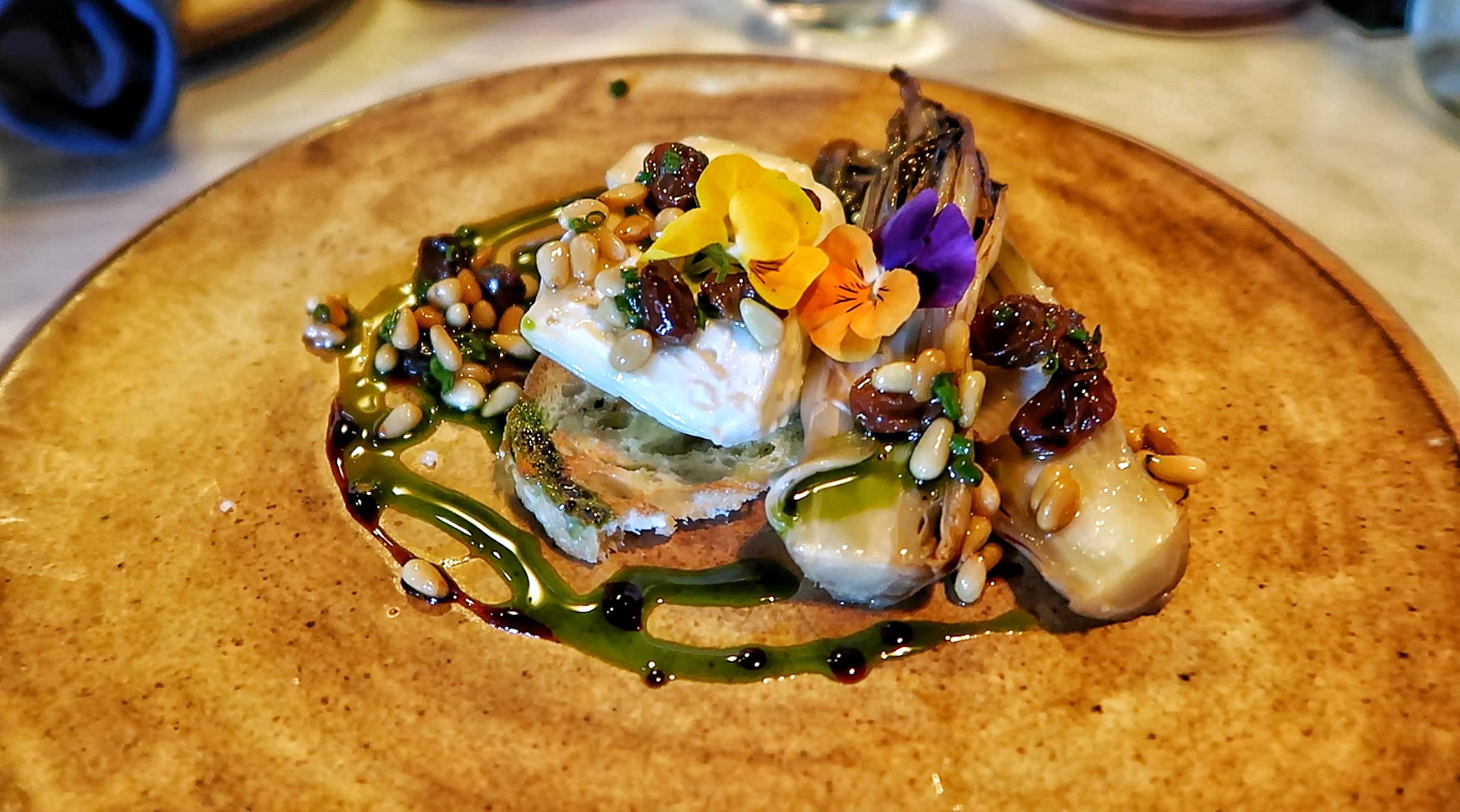 Authentic Venetian Drinking and Dining
Pausa Bar & Cookery in downtown San Mateo privileges guests to take a "pause" in their lives to enjoy the leisurely Italian lifestyle of sipping on drinks and feasting on Italian classics.
Italian Cocktails & Wines
The "pause" of Pause begins when you first sip your Italian drinks, whether a cocktail or wine. The drinks menu proudly offers Italian-inspired creations as well as a proper selection of wines from all over the Italian wine regions. Plus, every afternoon between 5pm and 6:30pm is Spritz Hour with discounted drinks and appetizers in the patio and bar.
Appetizers to Share
It's not a proper Italian meal without a spread of starters to share with the table. At Pausa, you have plenty of choices – from fresh salumi and cheeses to beautiful cold and hot appetizers. The flavors and plates are classically Italian, Italian-inspired, and with modern California tastes and ingredients.
Pizzas and More
The spread of appetizer eaten at a leisurely pace will make you hungry for more food and drink. Pizza and pasta are another highlight of the menu. The pizzas are not Neapolitan, but they have their own character from the wood-fired oven. If you are still hungry for more, you can also choose larger plated entrees for yourself or the table.
Aside from the dining area, the restaurant provides a private room for larger groups as well as an intimate chef's table tasting experience on Friday and Saturday nights. For $80, you will have a 5-course dinner with front row seats to the kitchen and with the executive chef introduces each plate.
Pausa Bar & Cookery
223 E. 4th Ave., San Mateo, California
+1-650-375-0818
Monday to Wednesday, 11:30am to 2pm and 5pm to 10pm
Thursday and Friday, 11:30am to 2pm and 5pm to 11pm
Saturday, 5pm to 11pm
Sunday, 5pm to 10pm
Reservations recommended
---
Sign up for my newsletter on the sidebar for blog updates and my travel insider tips!