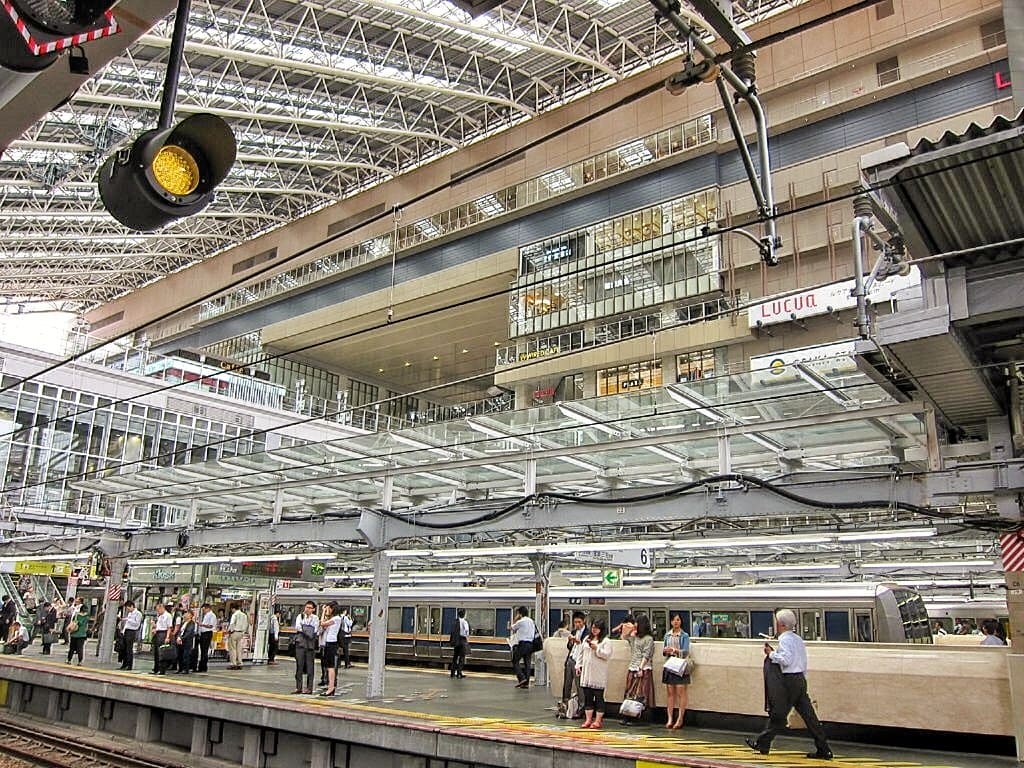 Understanding Osaka: Trains, Subways, and Taxis
Osaka offers its locals and tourists many convenient, fast, and affordable ways to get around the city, such as with subways, trains, and taxis.
Public Transportation from Kansai Airport to Osaka
From Kansai Airport, you can easily take a taxi or train into the city. Taxis are rather costly (20,000 yen/$180 USD for a 50-minute drive), but consider that it is paying for the service and convenience of having assistance with your luggage and getting dropped off right at your hotel. Alternatively, you can arrange for a private hotel car which has competitive rates to taxis.
If you prefer a more affordable way to get into the city (and you can easily pull your luggage), consider taking the train. There are 3 major train lines. The choice depends on your destination in Osaka or even beyond Osaka.
The Nankai Airport Line brings you to Namba Station in about 34-37 minutes for 1,130 yen/$10 USD. The Kansai Airport Rapid has 8 stops. It is the ideal train for the JR Osaka Station, also known as Umeda Station, which is where most train and subway lines meet. The train takes 65-70 minutes for 1,190 yen/$10 USD.
The Haruka Airport Express stops at Tennoji Station (1,710 yen/$15 USD in 35 minutes), Shin-Osaka Station (2,330 yen/$21 USD in 50 minutes), and Kyoto Station. Take note that the Shin-Osaka Station is one stop beyond the JR Osaka Station and it is the hub for the shinkansen, or bullet trains, which you can take to go to Tokyo, etc.
Public Transportation within Osaka
For day trips, the most efficient and convenient way to get around is by train. You can easily have day trips from Osaka to Kyoto, Kobe, Nara, etc. In fact, it only takes 30 minutes by train to go to Kyoto.
Within Osaka, you can consider taking taxis or subways. If you want to have the convenience of a car, taxis are your best option. Ubers are currently not in Osaka (though they used to be). Consider downloading the Japan Taxi app on your phone to call taxis and the estimate the cost of each trip.
Subways are affordable and fast. Most destinations and attractions have stations nearby. Within the city, you will likely spend about 170 to 310 yen ($1.50 to $3 USD) each way. Purchasing subway and train tickets are much like in Tokyo. Read my guide to Tokyo's public transportation to learn how to use the ticket machine here.
---
Sign up for my newsletter on the sidebar for blog updates and my travel insider tips!