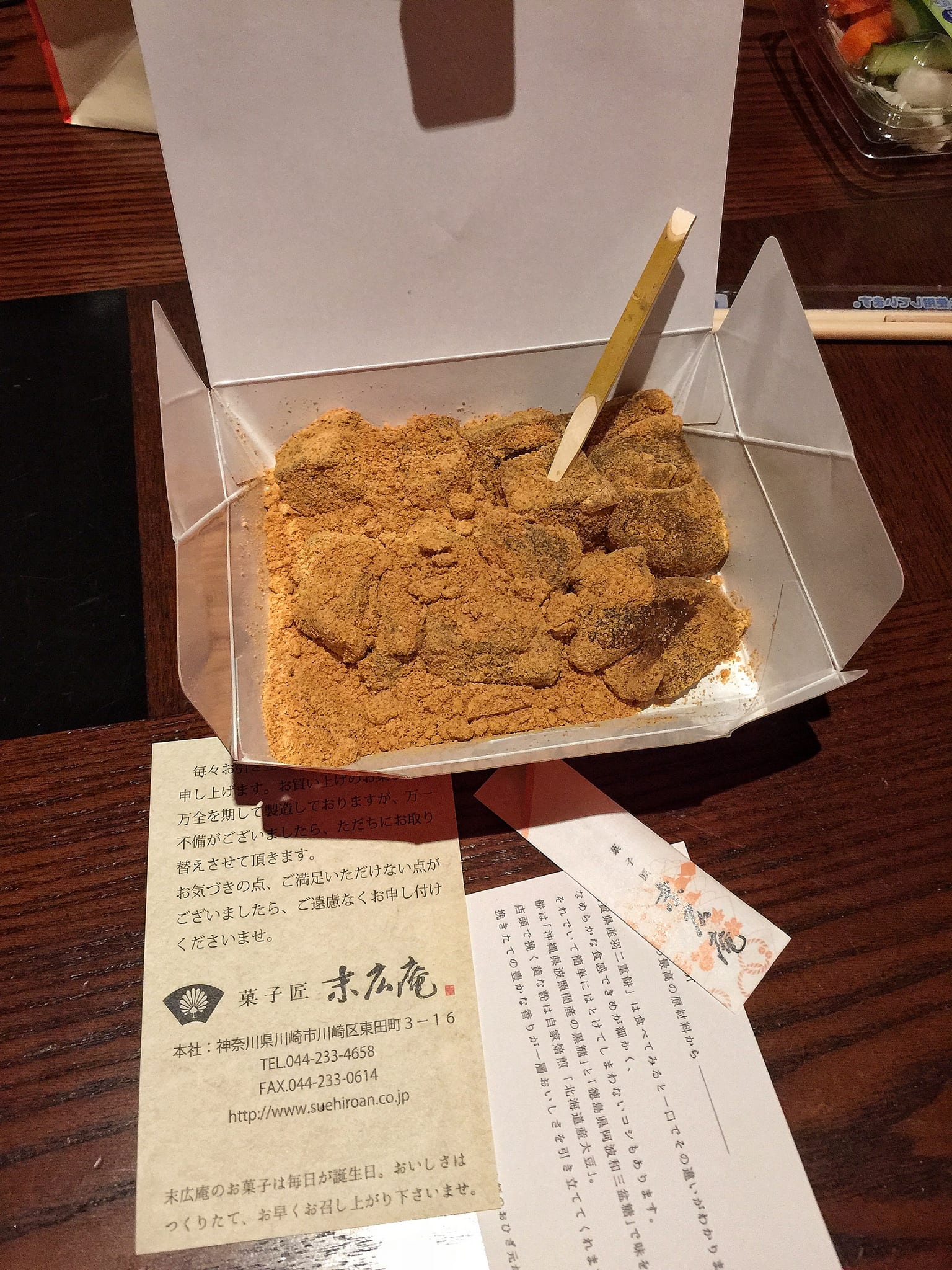 Best, Freshest, Pillowy Soft Mochi in Tokyo.
Mochi, or Japanese rice cake, is always a fun sweet treat because of its chewy texture. For the best, freshest, and pillowy soft mochi you can find in Tokyo, head straight to Kashishou Suehiroan in Ginza Six.
About Kashishou Suehiroan
For over 65 years, Kashishou Suehiroan has been creating delicious Japanese confectionaries crafted of seasonal local ingredients. They take special care to develop sweets that are both flavorful and nutritious.
While based in Kawasaki, Kashishou Suehiroan opened their first Tokyo shop in 2017 in the premier Ginza Six food hall featuring a product exclusive to only this location.
Exclusive Mochi at Ginza Six: Fresh Daishi Prayer Rice Cake
At Ginza Six, you can purchase Kashishou' Suehiroan's Fresh Daishi Prayer Rice Cake. The rice cake is the freshest mochi that is pillowy soft and made with rice cake powder and Okinawan brown sugar and dusted with ground home-roasted Akita soybeans.
During certain times of the day, you can even watch how the mochi is made in the shop. Because it is so fresh, the product lasts for only 3 days. But, have no worries as it is so light and delicious you will easily finish the small or larger box of mochi.
Address & Hours
Kashishou Suehiroan
B2F Ginza Six
10-1-6 Ginza, Chuo-ku, Tokyo
Daily, 10:30am to 8:30pm
---
Sign up for my newsletter on the sidebar for blog updates and my travel insider tips!