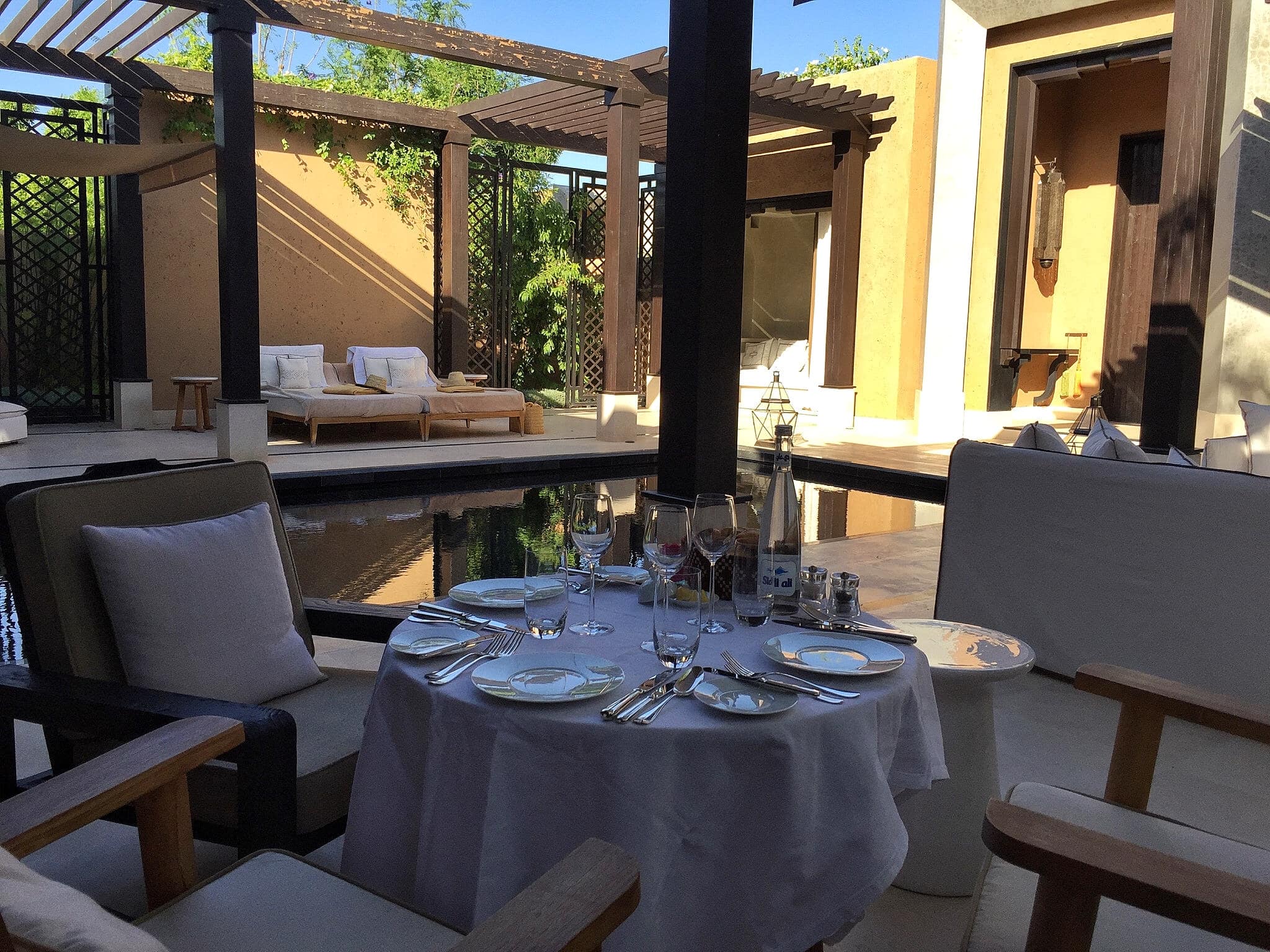 Feasting on an elegant meal in your hotel robe
Mandarin Oriental, Marrakech: In-Villa Dining
Once you check into the suites and villas of Mandarin Oriental, Marrakech, it is difficult to leave the pampered luxury which immediately feels like home.
The resort's In-Villa Dining service allows guests stay in and relax over a casual, yet refined meal in the comforts of their private retreat.
A designated kitchen and staff for In-Villa Dining prepares a selection of international and Moroccan dishes for a snack or a full meal 24 hours a day.
Setting the Table
When your meal arrives, the staff sets up your table. It is up to you if you want to dine inside or al fresco by your private pool.
The setting comes complete with a white table cloth and a proper placement of silverware which transports you to the splendor of the hotel restaurants.
An elegant meal in your hotel slippers and robes – that is pampered luxury. Mandarin Oriental, Marrakech truly raises the bar for the typical hotel room service experience.
During my two-night stay, I enjoyed the In-Villa Dining experience twice. The first time was to savor the creations from our cooking class experience (read about it here).
It was such a pleasurable meal that I had dinner by the pool again the next night. More on that in my next post, as well as the resort's wonderful selection of breakfast
Mandarin Oriental, Marrakech
Route de Golf Royal, 40 000
Marrakech, Morocco
+212-5-24-29-88-88
Book your stay via Agoda
Book your stay via Booking.com
Book your stay via Hotels.com
Book your stay via TripAdvisor
---
Sign up to my newsletter on the sidebar for blog updates and my travel insider tips!