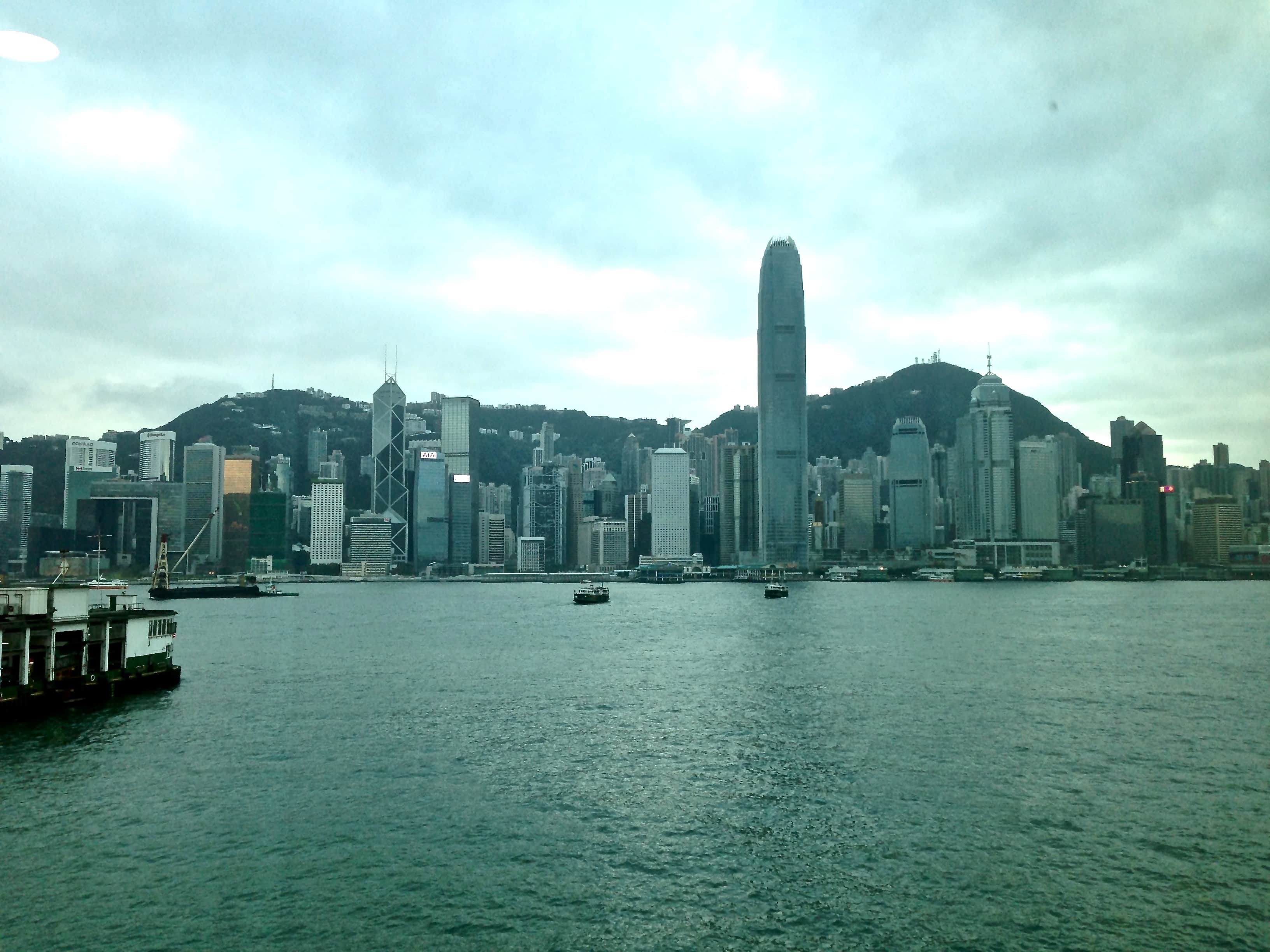 Mandarin Oriental Hong Kong
Hong Kong is one of the world's finest modern metropolitans. Culture, restaurants, high fashion – they are all there. As a world-class tourist destination, the city has a growing number of luxury hotels. The selection comes down to location, brand loyalty, meticulousness, and service.
The Mandarin Oriental Hong Kong has it all. The hotel is perfectly located in Central, the elite district for dining and shopping. Mandarin Oriental has some of the world's best hotels and resorts. This hotel group knows how to pamper their guests.
In spite of the changes in politics and culture over the decades, MOHKG has maintained its British Hong Kong traditions with their refined ambiance.
I come from a family of 4 generations of MOHKG fans. It started with my grandparents when the hotel first opened in 1963, and then my parents in the 80s. My first stay was in 1997, the year of the handover. And now my baby nephews enjoy the exemplary hospitality.
The service at MOHKG is outstanding and sets them apart from their competitors.  The moment you arrive, you are personally greeted.  The bell service efficiently whisks your luggage up to your room, while a manager escorts you to your in-room check-in.  With every staff member you encounter, from managers to housekeeping, there is a sense of warmth, genuine attention, and familiarity.  They welcome back like you have come home.
The hotel completed its last renovation close to a decade ago. Despite that, they have maintained the cleanliness you find in brand new hotels – what a testament to the housekeeping staff!  This speaks volumes of their attention to detail. MOHKG lets you wake up and go to sleep in luxurious comfort.
Aside from the cleanliness and comfort, the details in the amenities provide indulgent pampering for your every need. From in-room Nespresso machines, tea, and unlimited bottled water to silk robes and terry cloth slippers.
And then there are the toiletries! Hermes products in rooms and Acqua di Parma products in suites. These scents make you smell good and feel great. Plus, when you pack you can just bring your face wash (and maybe your hair styling products and makeup, too). The bathroom is complete with toothbrushes, toothpaste, shaving kits, deodorant, and more.
Rooms and Suites
MOHKG has a wide selection of rooms and suites to fit your needs…well, in the case of luxury travel, your wants and desires.
Of their rooms, I have stayed in the Deluxe Room, Superior Room, and Harbour Room. The Deluxe Room and Superior Room are similar, with about 35-40 sqm and city views. The best part about these rooms is the separate toilet. Let's be real, it's far more comfortable to do your business in your own space. And the enclosed wooden walls and door really make you relax on your throne.
The Harbour Room does not have a separate toilet in the bathroom.  It does, however, have a veranda with a daybed and desk area to enjoy the famous harbour view. Plus, a curtain closes off the veranda for privacy if there is a third person in the room.
As for their suites, I have stayed in the Superior Suite, Deluxe Suite (also referred to as the Oriental Suite) and the Premier Suite (also called the Deluxe Oriental Suite). The Superior Suite ranges from 47-65 sqm.  It's more than comfortable for 2 guests.
Both the Deluxe Suite and Premier Suite are 72 sqm and are virtually the same with the difference of the city or harbour view. The sizes of the suites make a significant difference in adding to the luxury of your stay. It feels like coming home to a one-bedroom apartment instead of a hotel room.
Offers
Before you book your stay, make sure to check out the Offers, which include year-round and seasonal packages.
My favorite packages include Luxury Breaks, Suite Temptations, and Suite Family Affair.  Luxury Breaks is perfect if you don't need to have a big breakfast every morning. Plus, it includes credit for the spa or restaurants.
Suite Temptations is a great deal with the third night free, spa credit, and a special VIP airport greeting. The moment you step off the plane, you are immediately pampered.
Suite Family Affair is perfect for families. The parents enjoy the suite, and the kids stay in the connecting room. The package is full of treats for the kids and a bottle of champagne for the parents.
The Mandarin Oriental, Hong Kong is an exemplary option if you want to stay in Central and experience luxurious comfort throughout your entire stay.
Mandarin Oriental, Hong Kong
5 Connaught Road
Central
Hong Kong
+852-2522-0111
Book your stay via Agoda
Book your stay via Booking.com
Book your stay via Hotels.com
Book your stay via TripAdvisor
---
Sign up to my newsletter on the sidebar for blog updates and my travel insider tips!