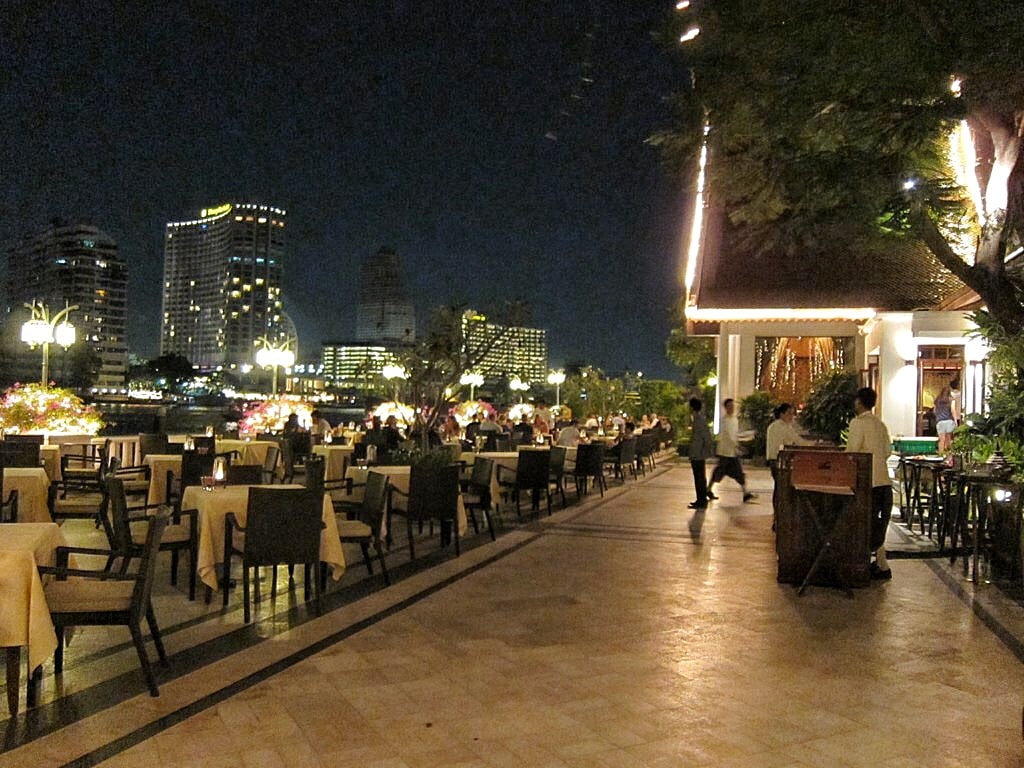 Sala Rim Naam and Terrace Rim Naam
The number of Thai restaurants in Bangkok is overwhelming. For the highest quality with extraordinary surroundings, luxury hotels in the capital are the best bet.
Mandarin Oriental Bangkok offers traditional and signature Thai dishes in two stunning atmospheres.
Sala Rim Naam
Sala Rim Naam offers one of the finest Thai buffet lunch selections in their northern-style pavilion house. Several serving stations with countless of choices for an afternoon feast.
At night, a set dinner shares the evening with a cultural show featuring royal and traditional folk dances.
Terrace Rim Naam
If you just want to enjoy the city night with excellent eating, Terrace Rim Naam offers a la carte dining al fresco along the Chao Phraya River.
Guests can choose specialties from all over the country. Plus, the menu allows you to get the most variety of tastes by choosing four smaller dishes as one order.
Whether inside with a lunch feast, at night for a culinary and cultural experience, or outside taking in the beauty of the city lights, guests are in for an unforgettable meal at the Mandarin Oriental Bangkok.
Sala Rim Naam
Buffet Lunch, 12pm to 2:30pm
Set Dinner, 7pm to 10:30pm, Show at 8:15pm
Closed Wednesdays
Terrace Rim Naam
5pm to 10:30pm
Mandarin Oriental, Bangkok
48 Oriental Avenue
Bangkok
+66-2-659-9000 ext. 7330
Book your stay via Agoda
Book your stay via Booking.com
Book your stay via Hotels.com
Book your stay via TripAdvisor
---
Sign up to my newsletter on the sidebar for blog updates and my travel insider tips