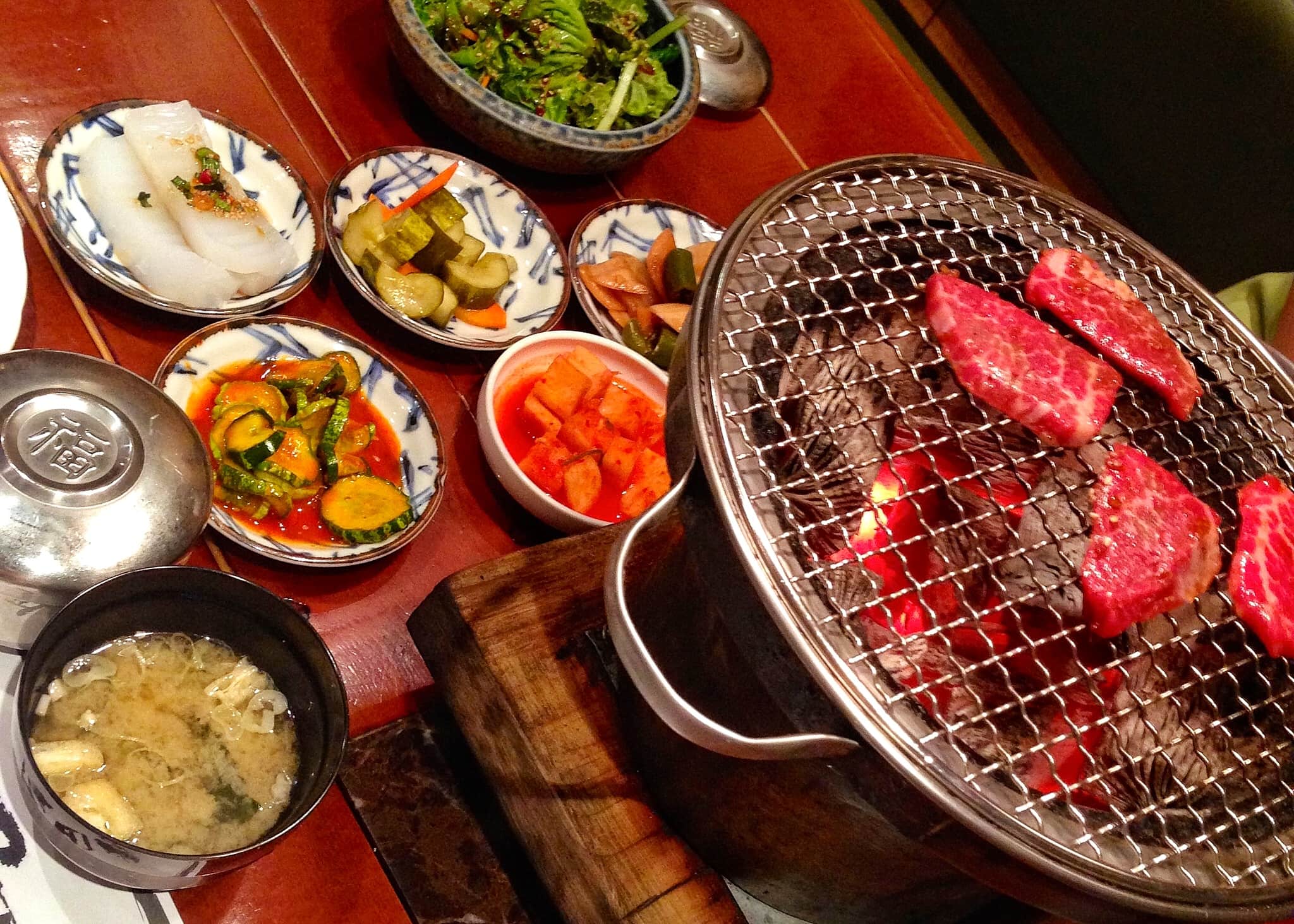 Signature Dishes and Ingredients of Korean Cuisine
The essentials of Korean cuisine include the signature dishes, such as the famous beef grilled at the dining table, and ingredients fundamental to staple side dishes, like cabbage for kimchi.
Here are 5 signature Korean dishes and ingredients that can be sampled on a trip to Seoul, South Korea:
Korean Barbecue
A visit to South Korea is not complete until you enjoy a classic Korean barbecue (unless you do not eat meat, of course).
Korean barbecue grills the meat over a charcoal grill directly on your table. Typically, the meats come in the form of bulgogi, thinly sliced marinated beef, or galbi, marinated beef short ribs.
Korean Chicken
Korean cuisine goes beyond the grill. Some of the tastiest meals and snacks come in the form of casual packaging and plating. Chicken dishes are a great representation of the cuisine's range. From fried chicken to stewed chicken to chicken soups. Each distinctly flavored.
Korean Dumplings (Mandu)
Then, there are the snacks and street foods. Many have become popularized and served as higher quality in restaurants, cafes, and food halls (similar to the ones in Japan's department store basements). One of the most popular snacks is the dumpling, mandu, which is a staple in many Korean restaurants as an appetizer or side dish.
Korean Sweet Potatoes
Another classic Korean snack is the sweet potato. It is eaten in savory snacks off the grill. fried, covered in syrup as a dessert, and incorporated into noodles for the popular japchae.
Korean Cabbage
Also known as Napa cabbage and Chinese cabbage, the cabbage which is grown in South Korea is the main ingredient for the cuisine's most famous food item – kimchi. Kimchi is made by rubbing the chili paste into every leaf of the whole cabbage before placing it into jars to ferment.
Conrad Hotel Seoul
10, Gukjegeumyung-ro
Yeoeuido
Yeongdeungpo-gu
Seoul, South Korea
+82-2-6137-7000
Hilton Honors members can book directly with Conrad Hotel Seoul
Book your stay via Agoda
Book your stay via Booking.com
Book your stay via Hotels.com
Book your stay via TripAdvisor
---
Sign up for my newsletter on the sidebar for blog updates and my travel insider tips!