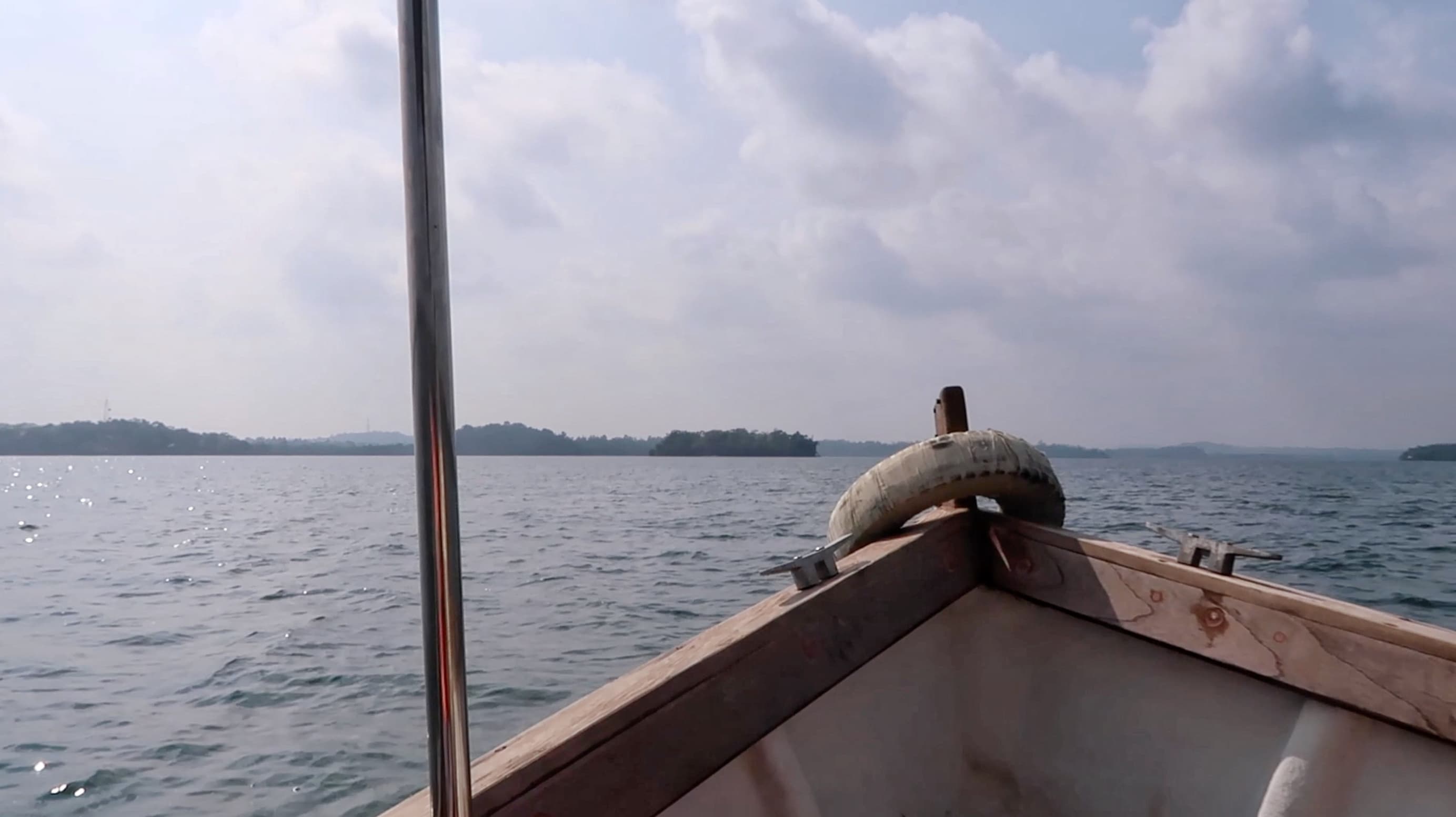 Sri Lanka's Finest Lake
Koggala Lake lies in the south of Sri Lanka, just a few minutes drive from the coastal beaches. To escape the tourist crowds near Galle, head to Koggala Lake for a moment of calm serenity.
Boat Ride from Tri
Tri offers private dhoni boat rides with a local and a resort guide. You can head to specific islands, such as Cinnamon Island or Temple Island. Or, you can simply request to enjoy a private ride around the lake and to view the resort's property from the water. Read more about my stay at Tri here.
Cinnamon Island Trap
Included with my booking from Mr. and Mrs. Smith (a luxury online booking agency) was a dhoni boat excursion to Cinnamon Island. While there were mostly negative reviews on TripAdvisor, I was excited from the description of "how the spice is grown, harvested, and prepared."
Unfortunately, the Cinnamon Island experience was entirely anti-climatic and a classic tale of a tourist trap. After the enjoyable boat ride to the island, we disembarked to find a local host who walked a few steps to show us a single little cinnamon tree (more like a tiny bush), he then offered us tea while showing us how the cinnamon sticks are made and how the powder is dusted. Soon after, he brings out over-priced cinnamon products which is followed by an awkward silence in which you feel everyone waiting for you to get sucked into a regrettable purchase.
Lesson Learned
While 600 rupees (about $4 USD) for cinnamon curry powder is really not that expensive, it was the principle of the matter that hurt more. A let down of what could have been an exciting and educational food experience.
Appeasing the let down was the enjoyable boat ride. The private dhoni boat excursion should be a must for travelers who seek a quiet escape. There is nothing like clean air breezing by on your face while sipping on a local coconut.
Travel Vlog Series
Watch my Sri Lanka Travel Vlog Series which features the boat ride and clips from Cinnamon Island
---
Sign up for my newsletter on the sidebar for blog updates and my travel insider tips!