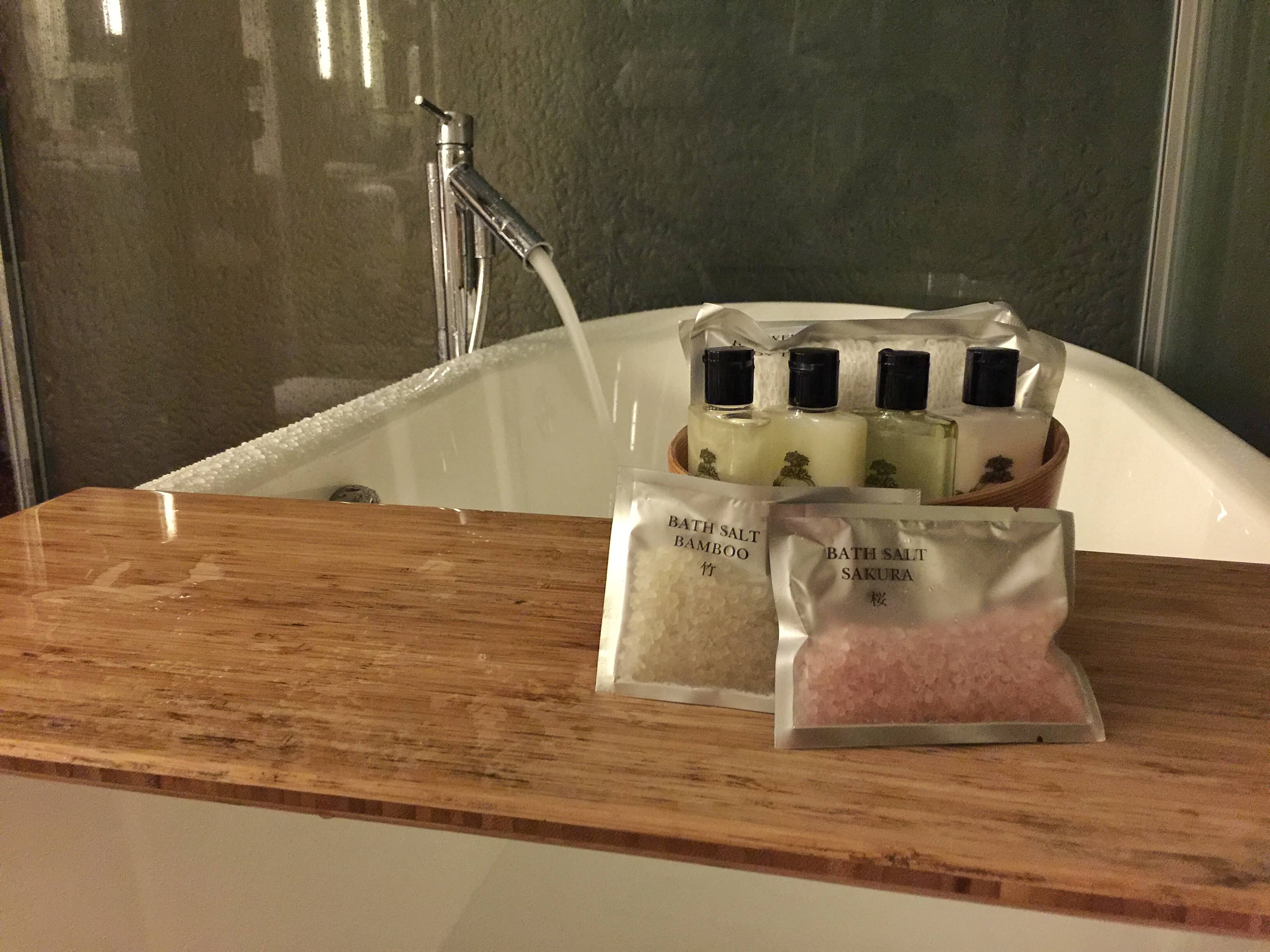 Why join the Intercontinental Ambassador Program?
The Intercontinental Ambassador program requires members to renew payment on their membership every year. Is the program worth the price ($200 to join, $150 to renew)? Yes, absolutely.
The cost of membership is returned upon the first or second stay at any Intercontinental hotel or IHG property (including Kimpton hotels, Hotel Indigo, Holiday Inn, and more). Plus, you receive a complimentary weekend night certificate each year.
There are numerous advantages to the Intercontinental Ambassador program. Listed below are 3 of the top benefits experienced during my most recent stay at the Intercontinental Osaka (read my previous entry about the hotel here).
Benefit #1: Guaranteed Room Upgrade
The number one benefit in the Intercontinental Ambassador program is the guaranteed room upgrade upon check-in. The upgrade is dependent on the availability of rooms or suites at the time of your check-in.
Upgrade to the Deluxe Room
To the very least, you will get a room upgrade from the Superior Room (the base room of the hotel) to the Deluxe Room which provides you with an even larger room to enjoy the luxury of spaciousness
Upgrade to the Premium Suite
Depending on the availability, you may even receive an upgrade to a suite. The suite's floor plan has 10 square meters more space than the rooms, inclusive of a full living room and a separate bedroom area.
Benefit #2: Complimentary Treats
Another benefit of the Intercontinental Ambassador program is the complimentary treats and gifts.
Upon your arrival, you will be greeted with the gifts already in your room along with a fresh fruit plate. On top of the welcome treats, members also receive a free pay-TV movie per stay and daily newspaper delivered to your door every morning.
Benefit #3: Late Checkout at 4PM
A third benefit of the Intercontinental Ambassador program is the extended checkout as late as 4pm.
The late checkout allows you a more leisurely morning and afternoon before packing up your things. Additionally, you can plan for a later flight out instead of an early morning flight. That added offer of time on your last day truly benefits members with a more relaxing stay.
Click here for TripAdvisor reviews and to book your stay at the Intercontinental Hotel Osaka
Click here to book your stay via Agoda at the Intercontinental Hotel Osaka
IHG members can book directly with the Intercontinental Osaka
Intercontinental Osaka
3-60 Ofuka-cho
Kita-ku
Osaka
+81-6-6374-5700
This stay was graciously hosted by the Intercontinental Osaka. All opinions, as always, are my own.
---
Sign up to my newsletter for blog updates and my monthly travel insider tips!