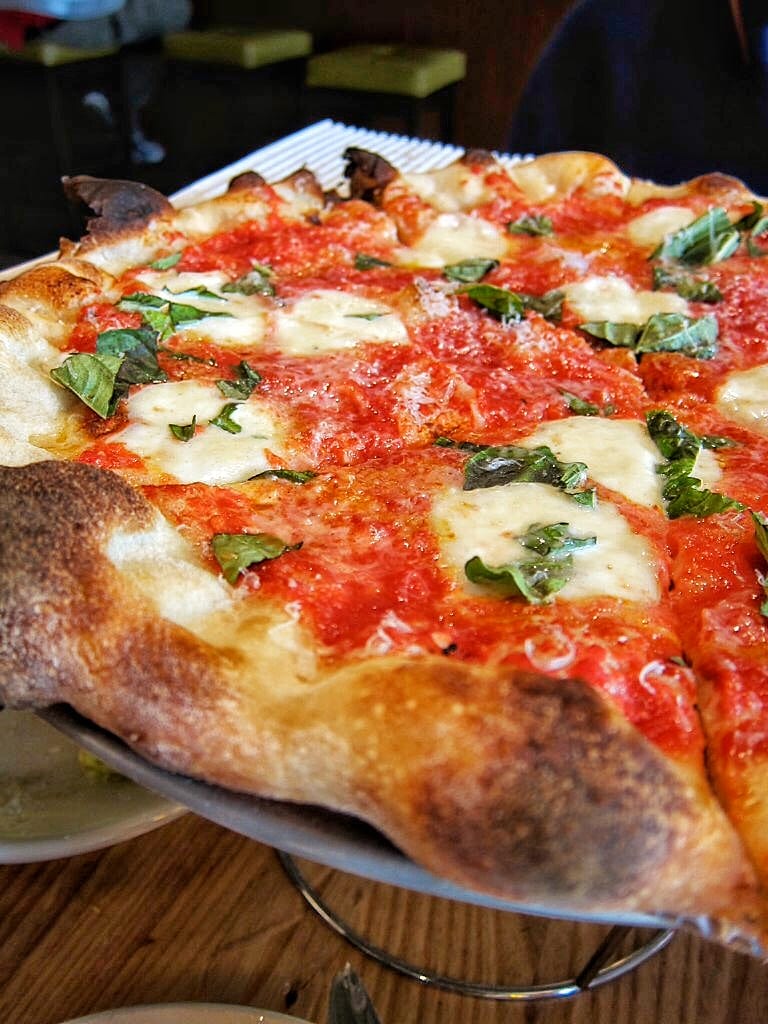 When a fine dining chef goes casual
After chef-owners and executive chefs leave the fine dining scene they gain years of experience that honed their craft.  And, when that is transferred into the casual dining scene, everyday food is the celebrated star.
Howard Bulka
Howard Bulka spent his years training with Paul Bocuse, Alain Chapel, and in some of the best kitchens, like Chez Panisse. He was the executive chef at Silks in the Mandarin Oriental San Francisco. He then moved to the suburbs and opened a successful five-star restaurant, Marché, in Menlo Park.
With all this experience and beautiful food on his plate, he discovered that he really wanted a place where his young family could eat out together with simple food that tastes good.
This place would be casual and fun for the whole family. It would be a part of the community and have value for the wholesome experience.
Howie's Artisan Pizza
Then there came Howie's Artisan Pizza. After hours and hours and even years of trial and error, he perfected his pizza from the dough, the toppings, and the overall execution.
In Palo Alto, across Stanford University and a local high school, Howie's Artisan Pizza is a gathering place for friends and family. Hearty appetizers and hand-tossed artisan pizzas with five-star quality toppings bring happiness for everyone, from young children to their grandparents. The selection of beers and wines draw in groups of friends for a relaxed meal. The lunch specials for a slice and a drink (soda or beer) attract the high school and college crowd for an affordable and filling study break. And to complete the pizza night out experience is the soft serve ice cream with homemade sauces, like strawberry, chocolate, and caramel. Oh, that caramel sauce…
2nd Location
With satisfied customers in Palo Alto, Chef Howie expanded his concept in 2015 to his own neighborhood in Redwood City
This location shows off even more of his talents with a lengthier menu featuring more appetizers, entrees, and desserts. The addition of the weekend brunch menu also gives breakfast options on Saturdays and Sundays.
Chef Howie has successfully transferred the quality and satisfaction of fine dining into the comfort and togetherness of the casual food scene.
Palo Alto
Town & Country Village
855 El Camino Real #60
+1-650-327-4992
Sunday to Saturday, 11:30am to 9pm
Redwood City
837 Jefferson Avenue
+1-650-995-7780
Wednesday to Friday, 11:30am to 2pm, 5pm to 9:30pm
Saturday and Sunday, 9am to 2pm, 5pm to 9:30pm
Closed Monday and Tuesday
---
Sign up to my newsletter on the sidebar for blog updates and my travel insider tips!