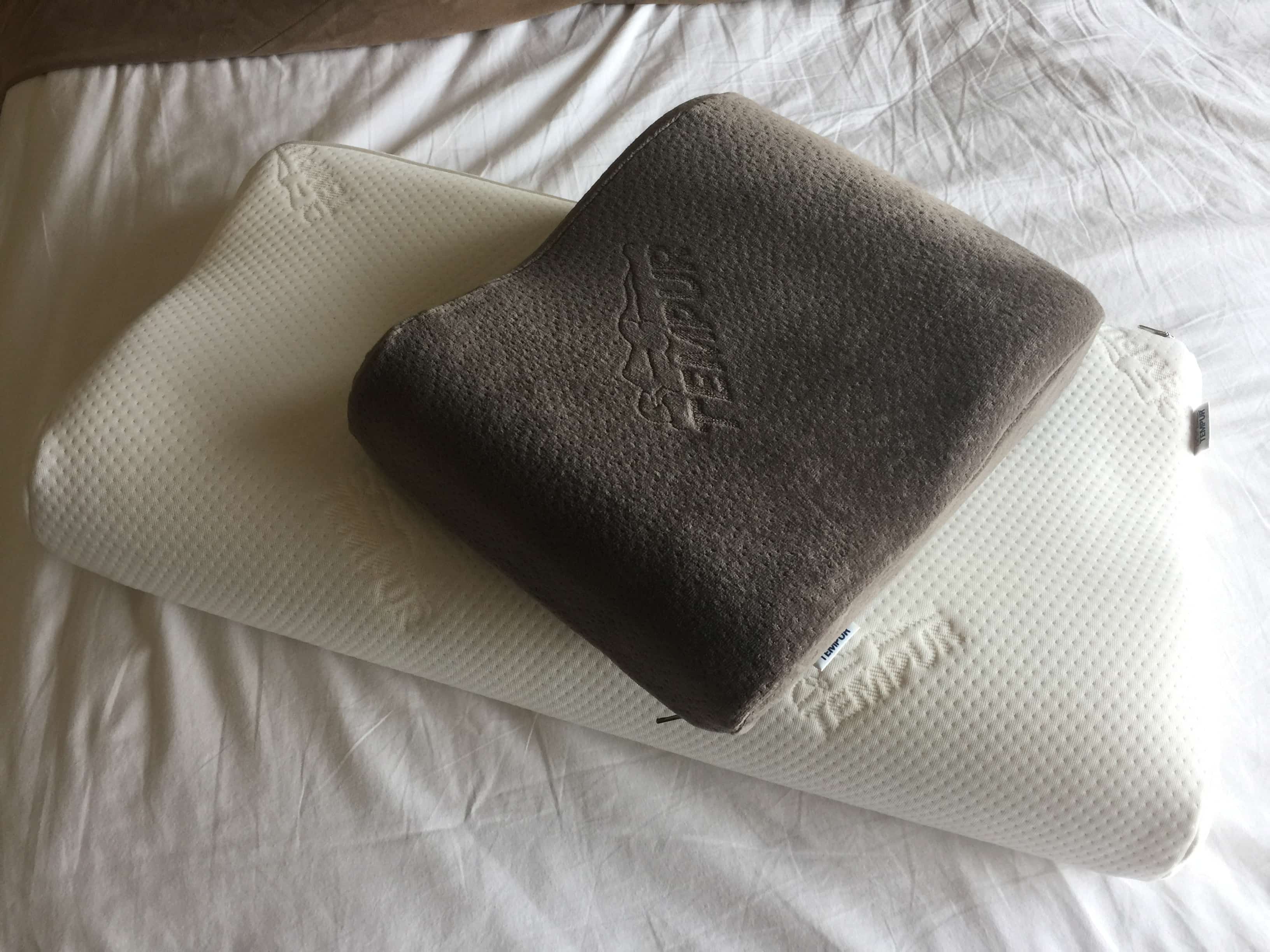 Getting the Best Sleep During Your Trip
Restful nights are so important when traveling. Proper sleep recovers your body from the day before, rejuvenates for the day ahead, and prevents you from getting sick while away from home. One of the major keys to a good night's rest is having the ideal pillow. So, when traveling, which is best for you – the hotel pillow or bringing your travel pillow?
Hotel Pillows
Most standard hotel pillows are either soft or too soft. Soft pillows may cause neck and shoulder aches when you wake up in the morning.
You can request for firm or foam pillows from the hotel's Housekeeping or Front Desk; however, even those pillows might not be ideal for your neck and sleep posture.
Some luxury hotels have extensive Pillow Menus. Feel free to ask about each pillow and try them out for a night to find out which is best for you.
Travel Pillows
To clarify, travel pillows, in this case, are not the neck pillows many travelers use on airplanes. Travel pillows are smaller and travel-size pillows specifically designed to pack in your luggage and use in your hotel room.
Search for "travel pillows for hotel" and you will have a variety of shapes and forms. The best way to find out your preferred pillow is by first testing out the hotel pillow menu. From that shape, you will know if you sleep best with foam pillows, neck pillows, etc.
If you like neck pillows, consider this Tempur Neck Travel Pillow.
Hotel Pillow vs. Travel Pillow
When to Use the Hotel Pillows
Use the hotel pillows when:
1. You can sleep well no matter which pillows your head lays on
2. You like the option of selecting from the hotel's Pillow Menu
3. You do not want the hassle of packing a pillow in your luggage
When to Bring Your Travel Pillow
Bring your own travel pillow when:
1. You are unsure or know that the hotel you will stay in does not have your preferred pillow
2. You only sleep best with this shape/firmness of the pillow
3. You don't trust the cleanliness/smell of hotel pillows and want to not worry about that while sleeping
---
Disclaimer: This post contains affiliate links which help me earn a commission on any of your purchases at no additional cost to you. Thank you!
Sign up for my newsletter on the sidebar for blog updates and my travel insider tips!