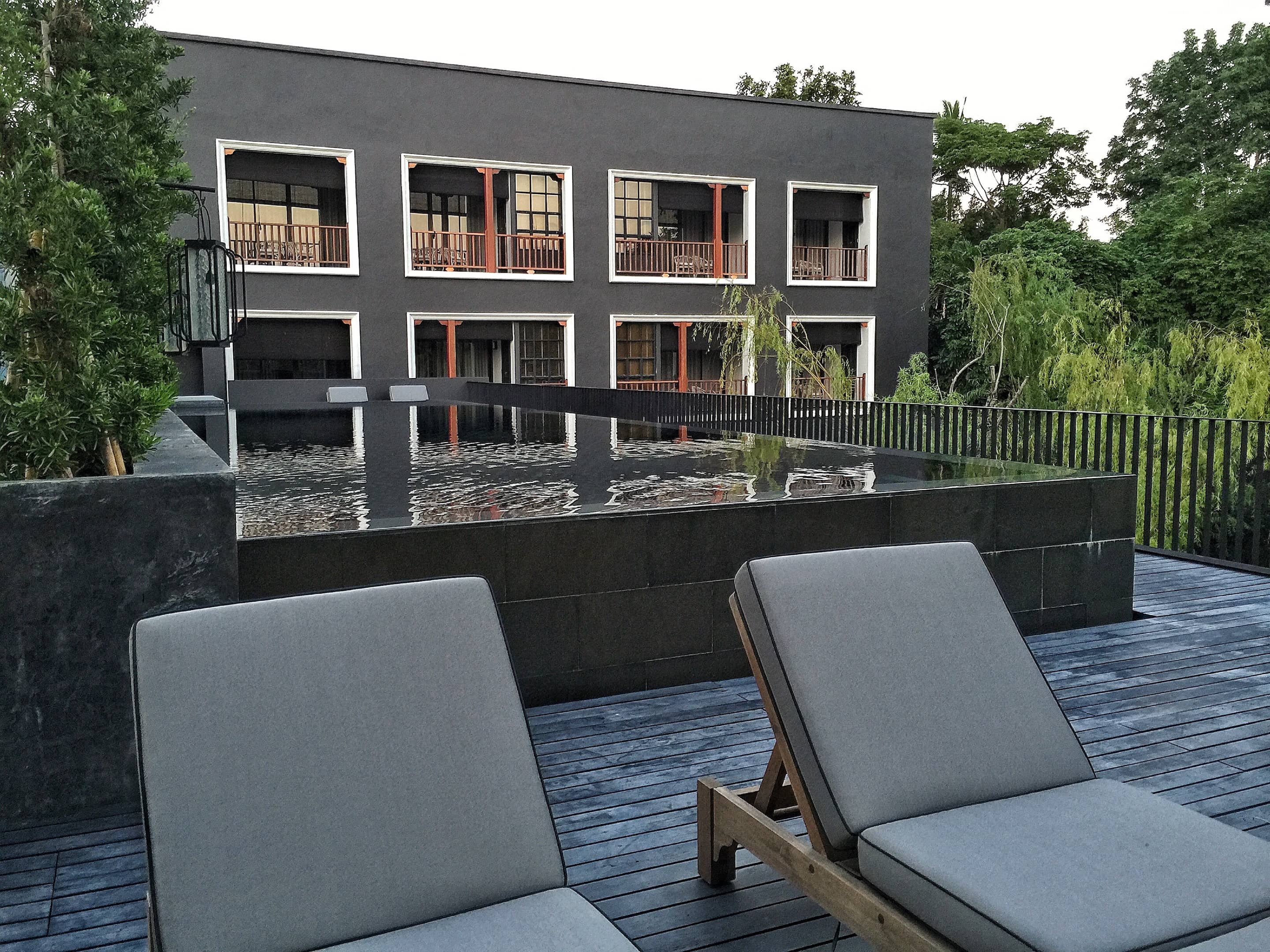 Affordable luxury with charm
Opened in June 2015, Hotel des Artists Ping Silhouette reflects the history of the Wat Gate neighborhood in Chiang Mai. The property tastefully blends history with clean modernity.
The small boutique four-star hotel houses nineteen rooms. Every corner is thoughtfully designed and decorated with Thai, French, and Chinese influences.
The Wat Gate neighborhood along the east side of the Ping River is known for its small shops, cafes, restaurants, and galleries.
The cafes and galleries attract a down-to-earth, cultured crowd seeking Instagram-worthy photos of their food and of the charming backdrops, including those at the Ping Silhouette hotel.
Café des Artists is the hotel's coffee shop and dining room. The coffee shop draws inspiration from the old local merchant alleys that connected the street to the river in cafes and shops. The dining room, with an open terrace to the Willow Garden, offers beautifully presented Asian dishes.
The Rooms
The hotel offers three types of rooms. The Serene Room, 23 square meters, is perfect for solo travelers or couples looking for clean comfort.
The Willow Room, 32 square meters, is located by the hotel's Willow Garden. The room comes with a private terrace complete with a day bed to enjoy the lush greenery and fresh air.
The River River, 37 square meters, comes with a balcony and views of the pool and Ping River. The rooms accommodate an in-room day bed and a bathtub in the spacious bathroom.
Hotel des Artists Ping Silhouette is an ideal accommodation for affordably fresh and simple luxury surrounded by local culture.
Hotel des Artists, Ping Silhouette
181 Chareonraj Rd.
T. Wat Gate, A. Muang
Chiang Mai, Thailand
+66-53-249-999
Book your stay via Agoda
Book your stay via Booking.com
Book your stay via Hotels.com
Book your stay via TripAdvisor
---
Sign up to my newsletter on the sidebar for blog updates and my travel insider tips!