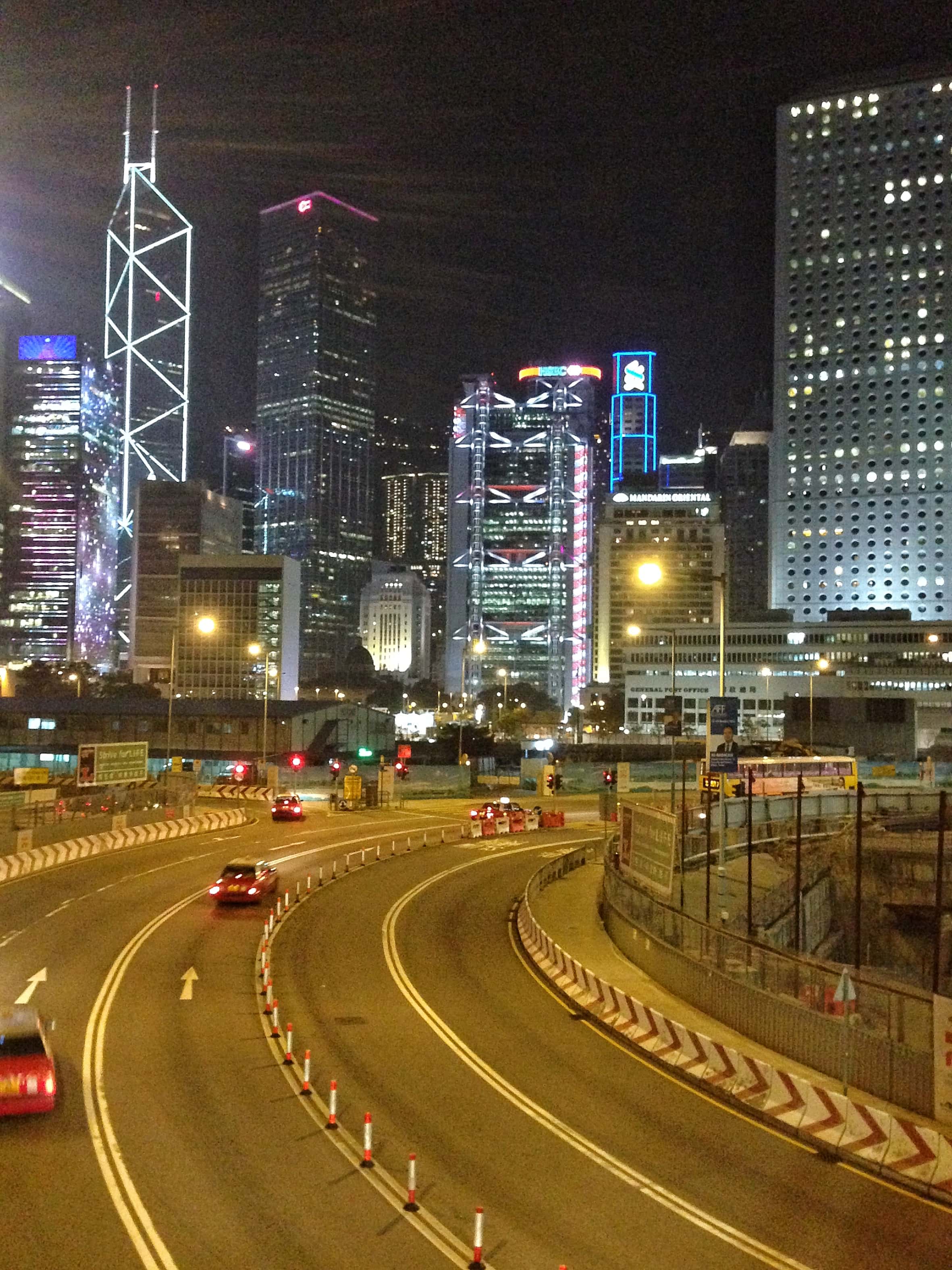 How to Get Around Hong Kong
Hong Kong is a destination where you must get out and explore the city. How? You can take the MTR or one of these forms of public transportation:
Star Ferry
The Star Ferry has existed since 1888 and it is a form of transportation that must be experienced by both everyday locals and tourists. Not only do you get the most amazing views of Victoria Harbour, but you also skip all traffic on the roads, the crowds at the MTR, and it is so cheap, $2.5 HKD ($0.32 USD)
You can take the ferry from the Central Pier to Tsim Sha Tsui and vice versa, as well as Wan Chai Ferry Pier to Tsim Sha Tsui and vice versa.
Taxi
Taxi is the most common form of transportation on the road. Depending on where you stay in Hong Kong, you will likely see the red taxis zooming by. There are 3 taxis colors in Hong Kong servicing the 3 regions – red for Hong Kong Island, green for New Territories, and blue for Lantau Island.
Not all taxis accept credit card or Octopus cards and typically expect cash. Be aware that language may be a barrier. The service and ride may also be rough with sharp turns. Speaking on these sharp turns, get ready to slide left and right.
Uber
For those wanting to ride on the roads, but not necessarily experience the Hong Kong taxi system, Uber is ideal for luxury travelers. Your car will arrive within minutes, you get to your destination in a cleaner vehicle, and you do not have to take out cash. Plus, if you choose an Uber Black you may even ride in a Tesla.
Double-Deck Tram
The double-deck tram system has been running through Hong Kong Island since 1904. The tram goes circulates between Shau Kei Wan and Kennedy Town. Like the Star Ferry, it is popular among both tourists and locals because of its cheap rate, $2.3 HKD ($0.30 USD)
Buses
Buses in Hong Kong are another typical sight on the roads. The double-decker buses, run by 5 bus companies, are even clean and comfortable. The bus routes extend throughout all of Hong Kong from Hong Kong Island, Kowloon, and New Territories. You can pay with coins or use your Octopus card.
Minibuses
Mini-buses are shuttle vehicles with no more than 16 seats. These buses go to local destinations that larger buses typically cannot reach. Green buses have fixed routes, whereas red buses are not on a specific route and can load and unload passengers at any point.
---
Sign up to my newsletter for blog updates and my travel insider tips!