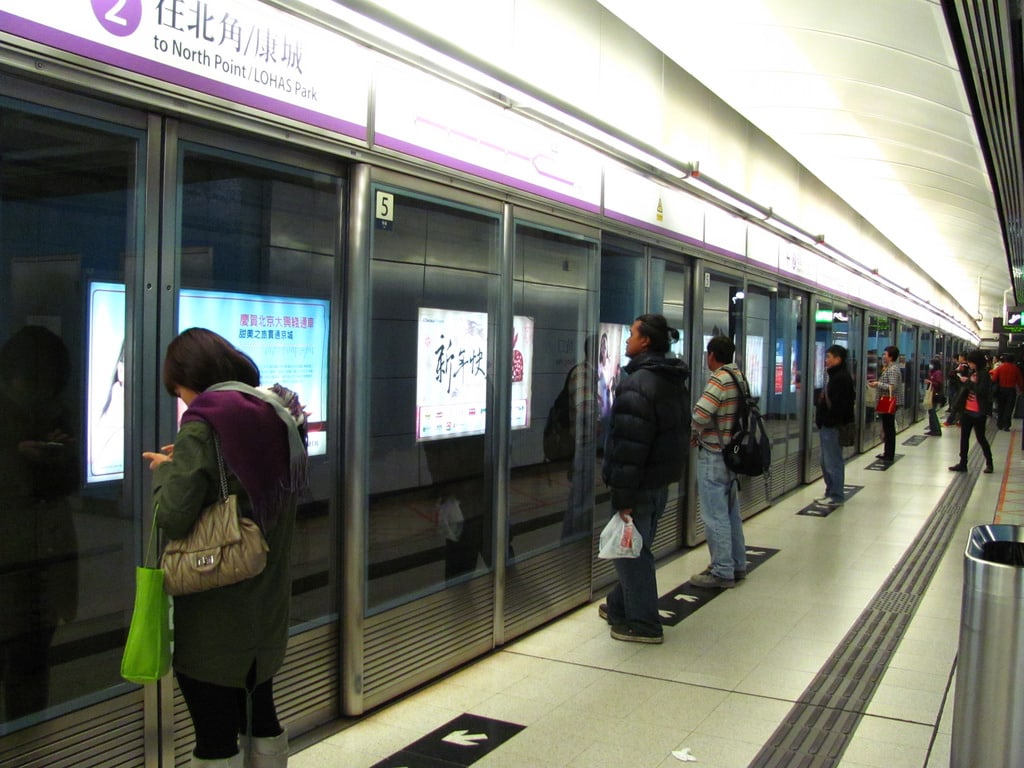 Hong Kong's #1 Form of Transportation
To travel around Hong Kong like a local, you must get to know the most popular form of public transportation – the MTR (Mass Transit Railway). Have no fear, it is English-friendly and far more straightforward than the subway systems of Japan.
Hong Kong MTR Information & Etiquette
The MTR in Hong Kong is the fastest, most efficient, and easiest form of public transportation. And, it is far cleaner than subway and train stations in other countries.
The first trains start just before 6 am and stop just before 1 am. Trains run on schedule and frequently, so if you miss one the next train is just a few minutes away.
You can download the MTR app on your phone or use Google Maps to figure out the best MTR line to take. Exits at each station are designated by the letter. If possible, avoid taking the MTR during rush hour when hoards of locals leave their offices – Causeway Bay is especially crowded during the afternoon rush hour.
The Airport Express is an MTR service which takes travelers to and from the airport to 4 stops, including straight into Central. Additionally, you can check in your luggage in the Hong Kong and Kowloon Stations with the In-Town Check-In facilities.
How to Use the Ticket Machine
Because of its British history, Hong Kong is an English-friendly destination. You can ride the MTR using the Single Journey Ticket machines. This is perfect for visiting Hong Kong as a first-timer, or if you are not a frequent traveler to the city.
Buy an Octopus Card
If you are a frequent traveler to Hong Kong, or you simply do not want to use your currency buy an Octopus card. You can purchase this from the airport, MTR station kiosks, or even any 7-11 convenience stores. Load it with enough money to be able to use it on trains, buses, and ferries. You can even use your Octopus stores at local stores and fast casual restaurants.
---
Sign up to my newsletter for blog updates and my travel insider tips!