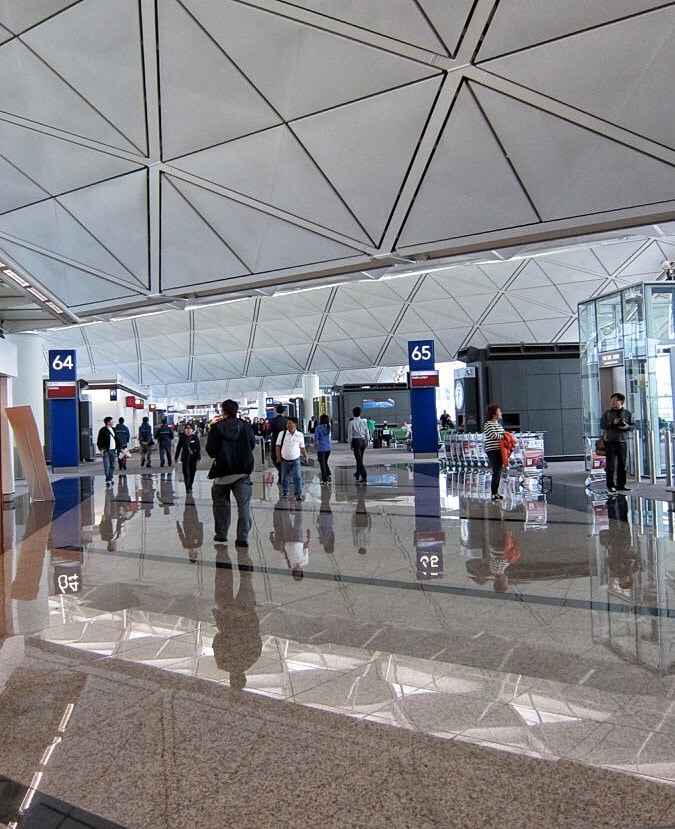 Hong Kong Layover Choices: Stay at the airport or head into the city
More than 3 or 4 hours in Hong Kong is more than enough time to explore the airport or even head into the city. Here are your options of things to do in Hong Kong if your layover is less than 6 hours:
Transit to the Departures Area
If you prefer not the leave the airport and would rather stay closer to your next boarding gate, you can simply transit through security into the departures area. There, you can browse through high-end international stores, shop for last minute gifts, and eat at a range of restaurants from fast food to oysters and caviar. There are also premium lounges which you can pay to enter to use their shower facilities, rest areas, and more.
Store Your Luggage in the Arrivals Area
If you have luggage that you do not want to lug around, you can exit through Immigration and Customs and keep your luggage in the Arrivals Area of Terminal 2's Left Luggage storage for a per hour fee.
Watch an IMAX film at the airport
While you are in Terminal 2, you can explore that the second floor Aviation Museum and watch an epic 4-D IMAX film. There are also more shops, restaurants, and a food court if you want to explore more and eat.
Take the Airport Express into the city
If you have more than 4 hours, you can even adventure into the city. Take the Airport Express and you will arrive at the heart of Hong Kong in just over 20 minutes. You can stroll the streets outside of Hong Kong Station or stay within the IFC Mall. The mall has international brands as well as a range of restaurants and cuisines. Plus, you can head up to the 4th-floor rooftop for a drink with amazing views across Victoria Harbour.
---
Sign up for my newsletter on the sidebar for blog updates and my travel insider tips!