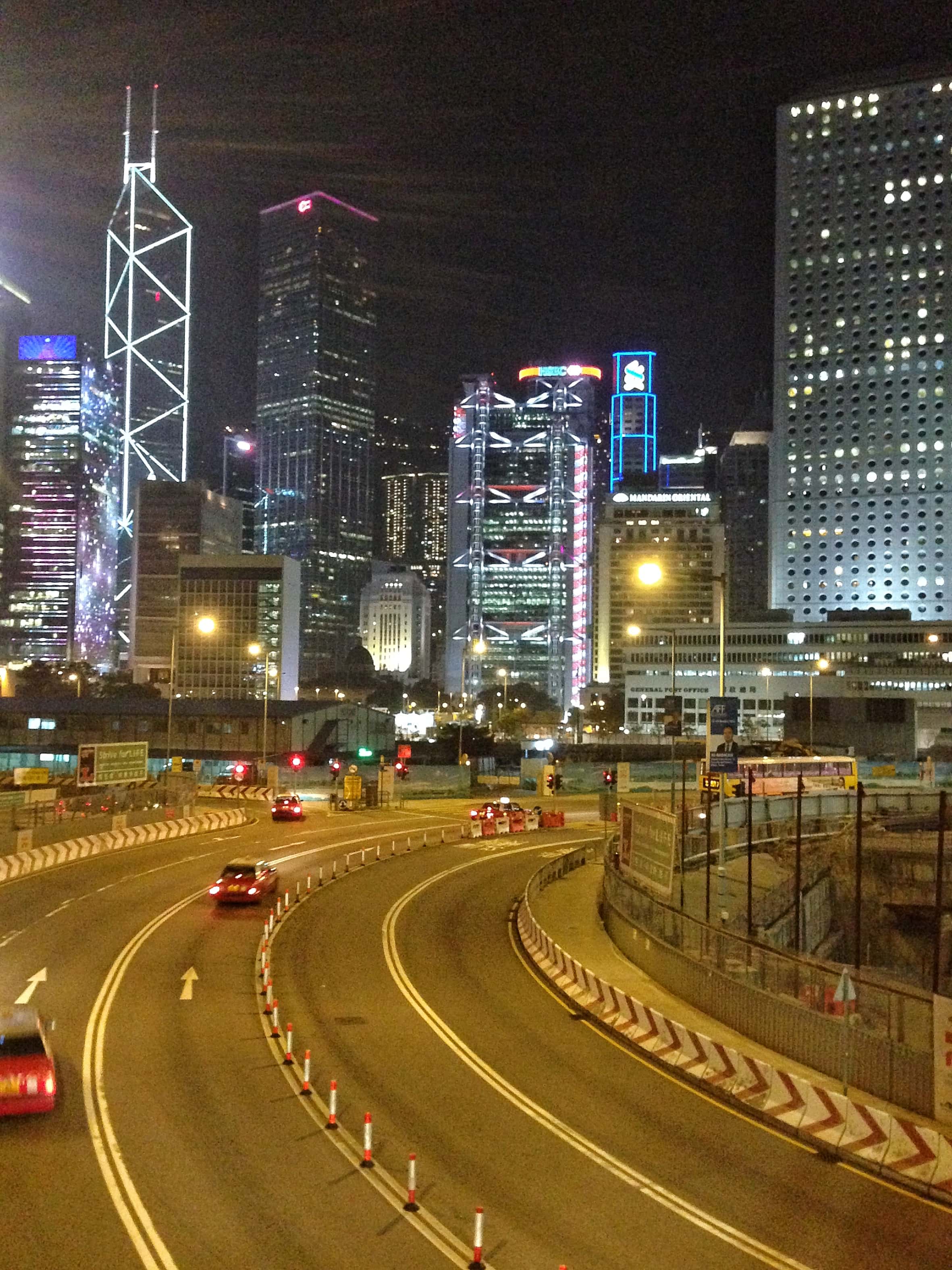 All the Essentials for First-Time Visitors to Hong Kong
Hong Kong is an ideal weekend getaway or a 2 to 3-night layover between other destinations. Here is a detailed itinerary for first-timers to Hong Kong:
Day 1
Maximize your stay in Hong Kong by booking morning flights into the city. This way, you can have a full day's worth of activities and meals.
Whet your appetite with a casual walk through Graham Street Market, Central Hong Kong's only wet market in the middle of the metropolitan city. You will see all the seasonal produce as well as meats, seafood, and dried goods.
Then, stop for a fun first lunch at Social Place. Many dim sum places around the world try to copy these creatively shaped and flavored dim sum. Social Place makes theirs even prettier and even tastier.
After lunch, head over to the Central Ferry to take the famous Star Ferry across the Victoria Harbour. In any new destination, it is important and respectful to learn about the city's culture and history. The Hong Kong Museum of History thoroughly showcases the history of Hong Kong for locals and tourists.
Then, head back on the Star Ferry for some shopping and happy hour drinks in IFC. IFC Mall is one the premier high-end malls in Hong Kong. Plus, there's a rooftop on the 6th floor with casual beer bars and restaurants.
For dinner, change into your city nightlife attire and have a proper, yet fun dinner at L'Atelier de Joel Robuchon – one of the best restaurants in Hong Kong. Then, cap off your night with drinks at the trendy Quinary.
Day 2
Start your day with delicious pancakes at Mandarin Oriental Hong Kong. Both the Clipper Lounge's breakfast buffet and Cafe Causette's a la carte menu offers pancakes and more.
Then, choose if you want a fun day at Hong Kong's regional amusement park, Ocean Park Hong Kong or for an adventurous day trip to Sai Kung for seafood lunch at a fishing village.
After the long day out, you will likely want to refresh before dinner. Since this is your last night, splurge for the best Chinese restaurant in the city – Man Wah at Mandarin Oriental Hong Kong. During dinner, you can admire the Symphony of Lights lighting up the city buildings.
If you are still up for a drink, walk a few steps after dinner to the hotel's famous M Bar on the same floor to further enjoy the views of Hong Kong at night.
Day 3
Have one last adventure before flying home or to your next destination. But first, breakfast. Stop by for something quick and tasty at any Pret A Manger branch for a breakfast wrap, sandwiches, parfaits, and more. Then, head for epic views of Hong Kong at Victoria Peak, locally known as The Peak.
Now you've seen all the essentials for a first time trip to Hong Kong! It's time to start planning your next trip to see even more of the city and beyond.
Addresses & Hours
Day 1
Social Place
2F, The L. Place
139 Queen's Road, Central
+852-3568-9666
11:30am to 3pm, 6pm to 10pm
Hong Kong Museum of History
100 Chatham Road South
Tsim Sha Tsui East. Kowloon, Hong Kong
+852-2724-9042
Monday, Wednesday, Thursday, Friday: 10am to 6pm
Saturday, Sunday, Public Holidays: 10am to 7pm
Closed Tuesdays
L'Atelier de Joel Robuchon
4th Floor, The Landmark Atrium
Queen's Road, Central, Hong Kong
+852-2166-9000
Lunch, 12pm to 2:30pm
Dinner, 6:30pm to 10:30pm
Quinary
56-58 Hollywood Rd.
Central, Hong Kong
+852-2851-3223
Monday to Saturday, 5pm to 1am
Day 2
Mandarin Oriental, Hong Kong
5 Connaught Road
Central, Hong Kong
+852-2522-0111
Clipper Lounge
Breakfast, 6:30am to 10am
Sunday Brunch, 11:30am to 3pm
Lunch, 12pm to 6pm
Tea, 2:30pm to 6pm
Dinner, 6:30pm to 10pm
Cafe Causette
Breakfast, 6:30am to 11:30am
Lunch, 11:30am to 3pm
Tea, 3pm to 6pm
Dinner, 6pm to 11pm
Man Wah
Dim Sum, 12pm to 2:30pm
Dinner, 6:30pm to 10:30pm
M Bar
Monday to Friday, 11am to 1am
Saturday, 5pm to 1am
Sunday, 5pm to 12am
Book your stay via Agoda
Book your stay via Booking.com
Book your stay via Hotels.com
Book your stay via TripAdvisor
---
Sign up for my newsletter on the sidebar for blog updates and my travel insider tips!