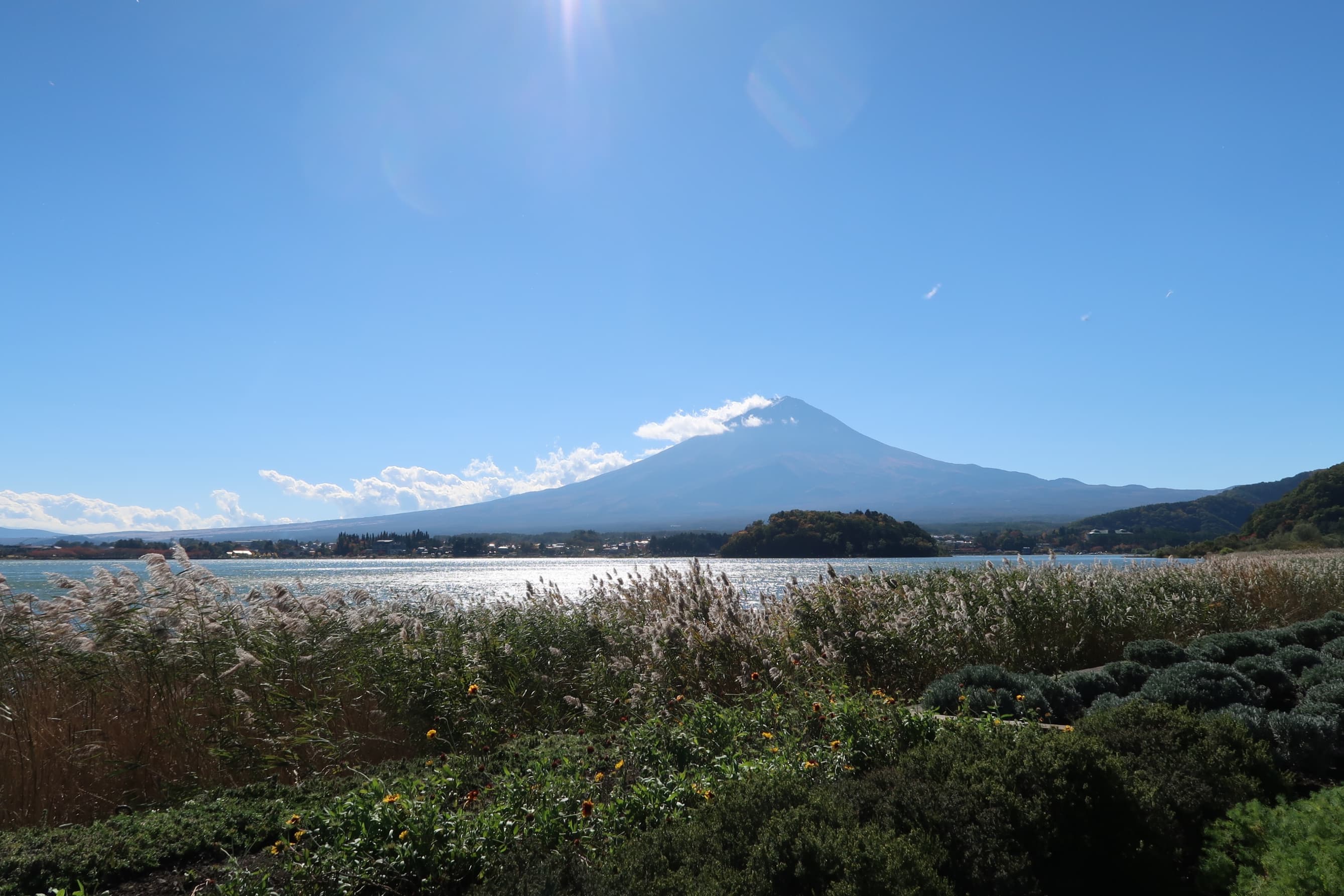 Discovering Mt. Fuji's Northern Lakes
While you can see Mt. Fuji from a distance on a clear day, the highest mountain in Japan is even more gorgeous from Fuji Five Lake – the five lakes north of the Mt. Fuji. Here is a guide to the lakes as well as a guide for the easiest lake to access for tourists, Lake Kawaguchiko:
Mt. Fuji's Fuji Five Lake
Lake Yamanakako
The largest of the five lakes and the second most developed with its surrounding small towns on each end of the shores. Locals and tourists can enjoy water sports and activities such as wind-surfing.
Lake Kawaguchiko
The second largest and most developed of the five lakes. Lake Kawaguchiko is also the easiest to access by public and private transportation. Read the guide below for what to see and do around the lake.
Lake Motosuko
Known for its view which is found on the 1000 yen bill, Lake Motosuko is known for its campgrounds, wind-surfing, boating, and fishing.
Lake Saiko
The least developed of the lakes, however, is gorgeous destinations for fishing, boating, and even camping along the shores.
Lake Shojiko
The smallest of the five lakes with few hotels on the northern shore. Locals and tourists can partake in relaxed activities such as fishing.
A Guide to Lake Kawaguchiko
How to Get There
The easiest way to access Lake Kawaguchiko is with private vehicles. Luxury tour operators, such as Japan Private Tour, offers English-speaking drivers at competitive rates (about 90,000 yen for 12 hours, or about 70,000 yen for 9 hours depending on your specific itinerary). The drive from central Tokyo takes less than 2 hours.
Alternatively, you can take more affordable guided bus tours for about 12,500 yen per person. Or, you can take buses or trains from major stations, like Tokyo Station or Shinjuku Station for about 1800 yen for the 2-hour journey.
Where to Get the Best Views of Mt. Fuji
For the best views of Mt. Fuji, head to the northern shores of Lake Kawaguchiko. Oishi Park is where you can capture breathtaking photographs of the mountain with the shimmering lake in the foreground. There are also local shops, such as Lake Bake bakery, along the road to quietly take in the sights.
---
Sign up for my newsletter on the sidebar for blog updates and my travel insider tips!