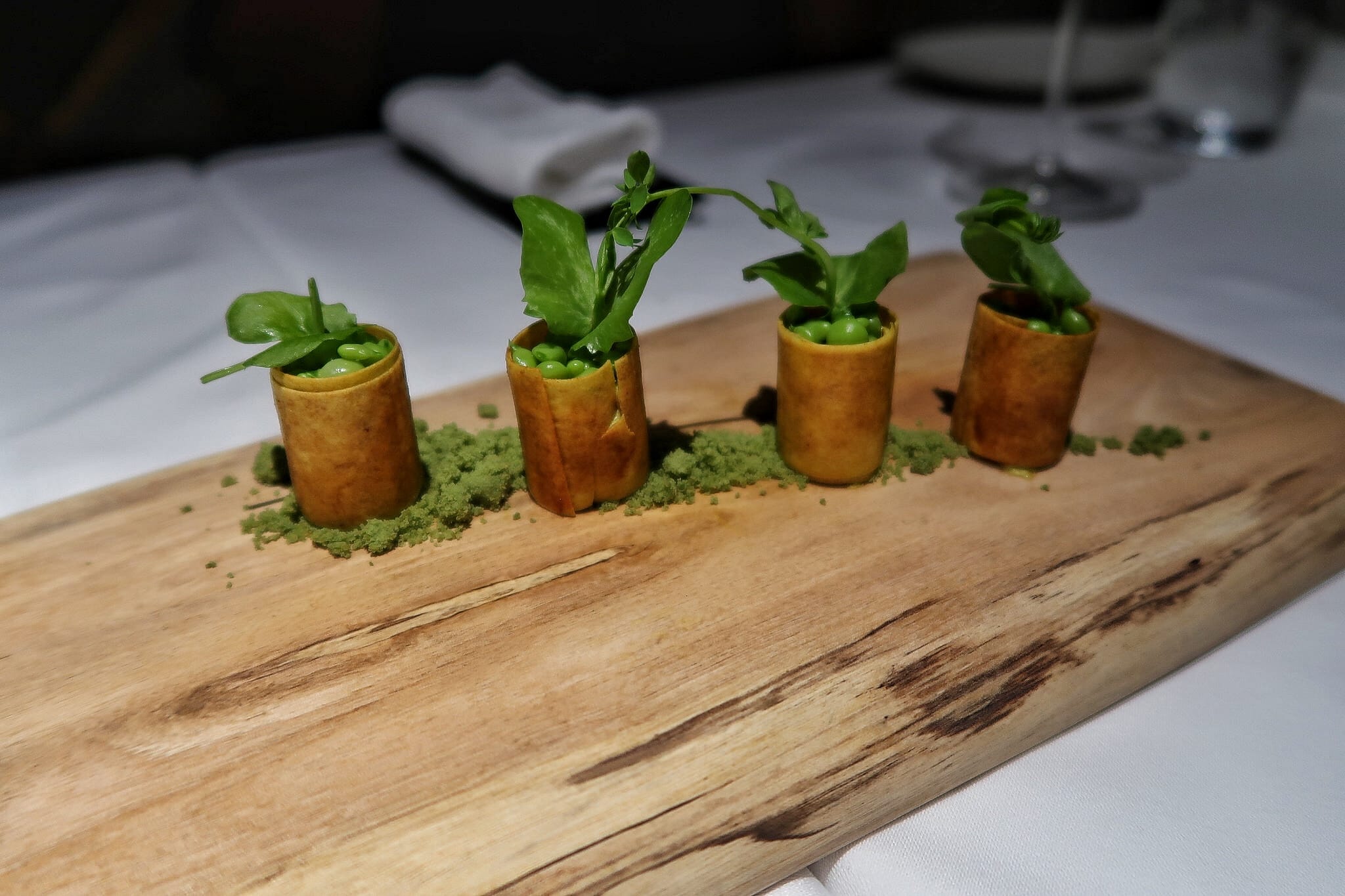 All You Need to Know about Dining at Gaggan
Ranked #1 on Asia's World's Best Restaurant List, Gaggan stands out from the usual modern fine dining experiences. Guests experience the fun and thrill of eating with Gaggan's creativity, interactivity, artful presentation, and flavors from around the world.
How to Make a Reservation
The easiest way to land a reservation is by planning in advance. If you book 2-3 months prior to your trip, you will likely get a table. If you try to make a booking within one month of your stay, you will likely not hear back from the online reservations system. Plus, if you try to call the restaurant's phone number, you will only hear from their busy signal.
Insider Tip: If you stay at a reputable five-star hotel (like The Peninsula Bangkok), you can ask the hotel's concierge to assist you with reservations and contacting the restaurant (as many of these hotels have a direct line and access to the best restaurants in the city.)
What to Expect at Gaggan
Set in a quiet neighborhood, vehicles drive through a long, narrow driveway to arrive at Gaggan's white, colonial structure shining in the night. Most guests dress for the occasion despite the smart casual dress code. Diners come from around the globe with a mixed crowd of serious food lovers to Bangkok or Asian society wanting to be seen and heard dining in this exclusive establishment.
Service reflects Chef Gaggan's relaxed, fun-loving, non-formal attitude. It can border unprofessional for those classic high-end food diners. The target audience aims at the new rich and moneyed millennials.
The tasting menu consists of 25 courses for 5,000 baht or $150 USD. The dishes change frequently according to the seasonality of ingredients and the chef's whim. If you have experienced other high-end tasting menus, you may expect amuse bouche plates, palate cleaners, and post-dessert treats. Don't expect that here. You get exactly what you pay for on the menu – no more, no less.
Interactive Dining Experience
The best part of the Gaggan experience is the interactivity in eating and in guessing what exactly you just ate. Of the 25 courses, 20 of them, for this particular evening, were eaten without utensils and just with your fingers.
Some of these dishes are presented with a detailed explanation of the ingredients and preparation. Others are simply placed on the table with a vague few words for the guests to smell and taste the answer which is then fully explained after the table completes the course.
Progressive Indian Cuisine
Gaggan labels his cuisine as "Progressive Indian". There are flavors of Indian spices and homages to classic Indian dishes. With that background, the evolution of the dishes pushes your mind to appreciate Gaggan's interpretations and innovations.
Japanese Influence
Gaggan has officially announced its future closure and next set of plans. In 2020, the Bangkok restaurant will close its doors and concepts in Japan will proceed to begin. The first will be in Fukuoka in a small restaurant which will only open 20 days a month.
With his anticipated move to Japan, you can already taste the influence in Japanese cuisine in a few of the dishes. Plus, he brings back the most premium ingredients from his frequent travels and research in Japan. Perhaps these dishes are a glimpse of trial dishes for his future establishments.
Dessert Courses
By this time of the meal, you will be more than ready for a sweet ending. Each of the dessert courses is perfectly light to balance savory dishes and harmoniously conclude this most epic tasting menu.
Address & Hours
Gaggan
68/1 Soi Langsuan
Ploenchit Road, Lumpini, Bangkok
+66-2-652-1700
6pm to 11pm
Reservations Only
---
Sign up for my newsletter on the sidebar for blog updates and my travel insider tips!