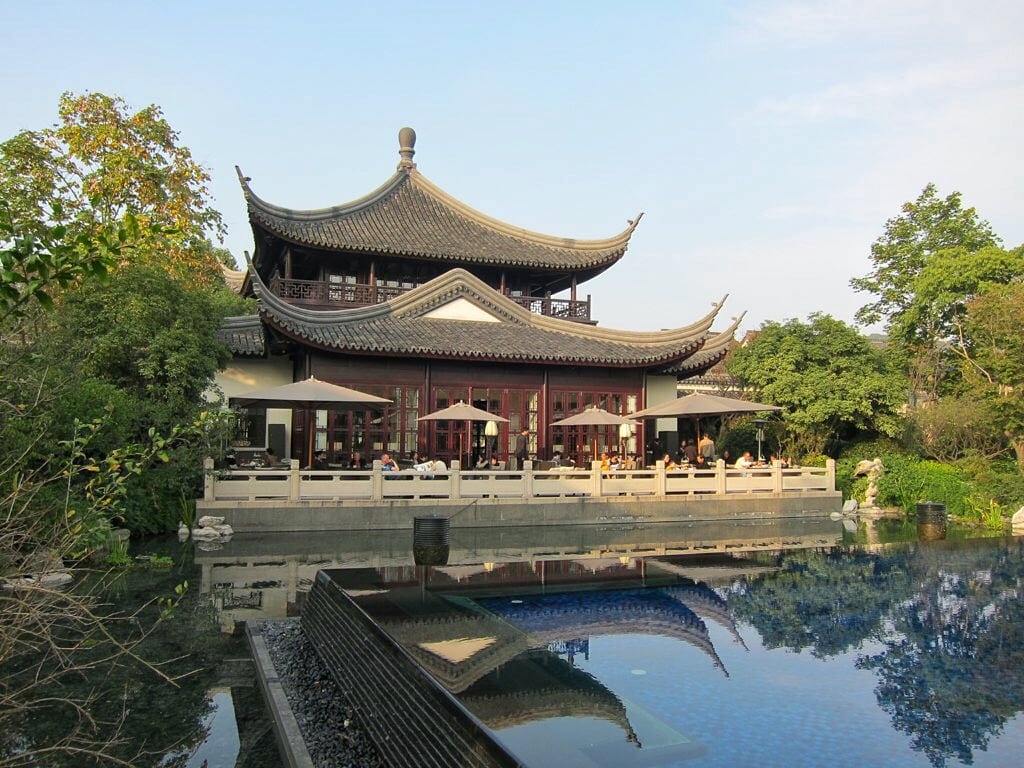 Centuries-old tourist destination in Hangzhou
Hangzhou is the 5th most populated city in China. The capital of the Zhejiang province has been a popular tourist destination for centuries. Famous poets and artists gained inspiration from the natural scenery of the city's West Lake, mountains, and gardens.
Today, travelers can take a bullet train from Shanghai and arrive into the bustling city side of Hangzhou in less than an hour. A short drive to the West Lake then takes visitors into a mystical setting amidst lush greenery and picturesque landscapes.
Four Seasons Hotel Hangzhou at West Lake: A luxury retreat into nature
Four Seasons Hotel Hangzhou at West Lake is a luxury retreat in the heart of nature.
Opened in October of 2010, the property built itself on an existing park. The park setting thrives throughout the hotel's gardens, ponds, and endless greenery. Every step is full of serene tranquility.
The exterior of the hotel reflects the historical and mystical atmosphere of the West Lake with its traditional Chinese architecture. Inside the hotel combines the centuries of tradition with modern furnishings and comforts.
Rooms, Suites, and Villas
Four Seasons Hotel Hangzhou has 78 guest rooms, including suites and exclusive villas. The rooms start at a spacious 63 square meters including a relaxing terrace to enjoy views of the lush greenery for about $500+ USD per night.
While the interior décor, particularly the hallways to the rooms, may have a business-like and stark feel, the beauty of nature transports you to a luxurious getaway.
Four Seasons Hotel at West Lake
5 Lingyin Road
Hangzhou, Zhejiang
China
+86-571-8829-8888
Book your stay via Agoda
Book your stay via Booking.com
Book your stay via Hotels.com
Book your stay via TripAdvisor
---
Sign up to my newsletter on the sidebar for blog updates and my travel insider tips!