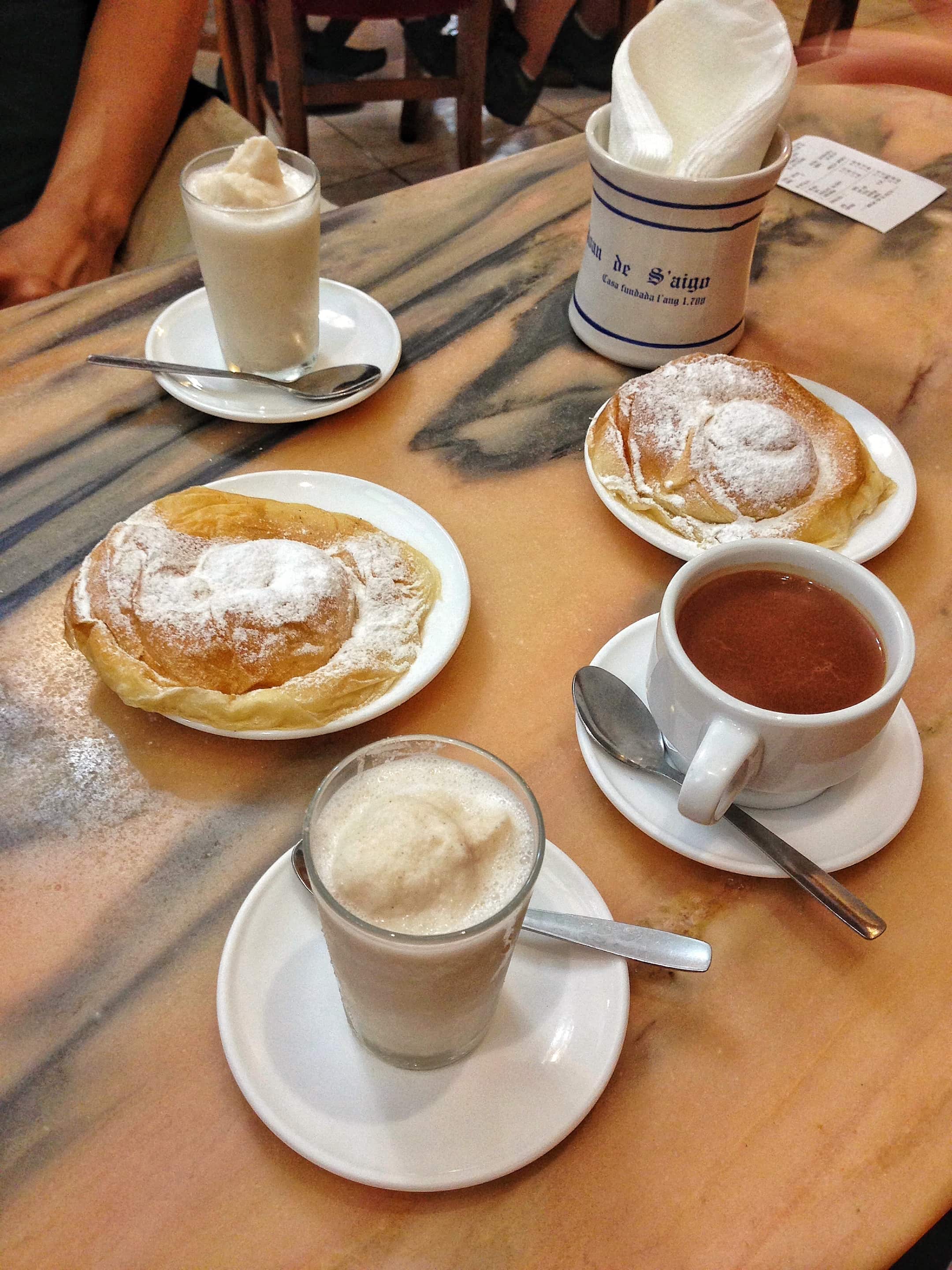 Mallorca's Specialty Ensaimadas
Dating back to the 17th century, ensaimadas are a part of Mallorcan history that is kept alive today.
Ensaimadas are a coiled sweet bread made from flour, water, sugar, eggs, starter dough and pork lard. Yes, pork lard instead of butter.
After hours and hours of several risings, the dough is baked and sprinkled with powdered sugar. There are variations of flavors from plain to filled with cream, cabello de angel (threads of sweetened pumpkin), or even almond nougat.
An all-day treat in Palm
The sweet bread is eaten for breakfast, merienda (afternoon snack after the long siesta), and dessert. Basically, you can eat it at any and all times.
There are famous ensaimada shops and many more neighborhood pastelerias to stumble upon as you walk through Palma.
Fun fact: Ensaimadas were introduced to the Philippines (known there as ensaymadas) by Mallorcan soldiers centuries ago who longed for their region's specialty. It has adapted into a buttery bun topped with white sugar and grated cheese.
Click here for TripAdvisor reviews and photos of Ca'n Joan de S'aigo
Ca'n Joan de S'aigo
Carrer Can Sanç 10
Palma, Illes Balears, Spain
+34-971-71-07-59
Hours 08:00 – 21:00
Forn d'es Reco
C/ Bonaire 4
Palma, Illes Balears, Spain
+34-971-71-37-27
Hours 08:00 – 21:00
Forn Fondo
Carrer de la Unió 15
Palma, Illes Balears, Spain
+34-971-71-16-34
Hours 08:00 – 20:30
---
Sign up to my newsletter on the sidebar for blog updates and my travel insider tips!