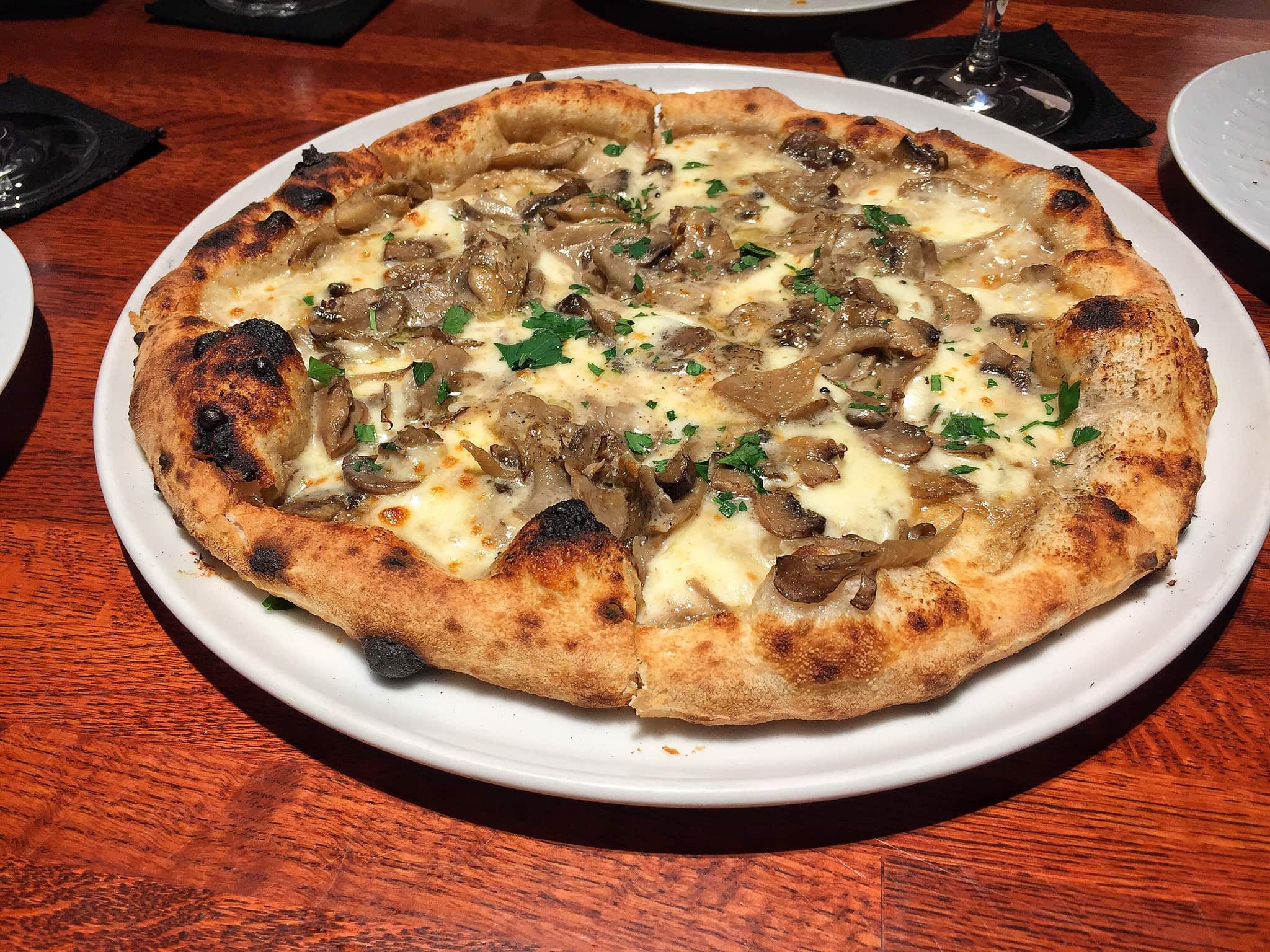 Should You Have Pizza in Japan? Yes, Always.
While you should enjoy the varieties of Japanese cuisine dishes when in Japan, you must also savor the pizza and pasta culture of the country. Learn more about Japan's pizza, pasta, and dining at Echi Ponte Vecchio a Osaka:
Deliciously Consistent Pizza & Pasta at Echi Ponte Vecchio a Osaka
Out of all international cuisines in Japan, Italian food is one of the most popular and most perfected by Japanese cooks. Today, you can find countless of pizzerias and trattorias creating both authentic and Japanese-Italian dishes all around the country.
For amazing pizza and pasta in Osaka, head straight up to the 10th floor in the Lucua department store in Osaka Station. There you will find Echi Ponte Vecchio a Osaka by Chef Daisuke Yamane, an Osaka native who was awarded knighthood by the Italian government for his work in promoting the culture and food of Italy.
At Echi Ponte Vecchio a Osaka, you will find certified authentic Italian pizzas as well as seasonal and regionally sourced ingredients for Japanese-inspired Italian dishes.

Food Photos from Echi Ponte Vecchio a Osaka
Margherita pizza. The true test of a certified and perfect AVPN pizza is the margherita with its quality, taste, and execution. You can even watch the pizzas get assembled and cook in the blazing hot oven right in the front of the restaurant.


A good pizzeria has a great margherita pizza. A great pizzeria has a great overall selection of pizzas. Don't miss the seasonal ingredients, such as this beautiful white pizza topped with locally sourced mushrooms.


Aside from pizzas, the pastas are another must try at Echi Ponte Vecchio a Osaka because of the perfectly al dente pasta noodles and the delicious coating of sauce. Portions are rather small, so consider getting the larger sizes.

Address & Hours
Echi Ponte Vecchio a Osaka
10F Lucua, JR Osaka Station
3-1-3 Umeda, Kita-Ku, Osaka
+81-6-6485-7745
11am to 3pm and 5pm to 10pm
---
Sign up for my newsletter on the sidebar for blog updates and my travel insider tips!