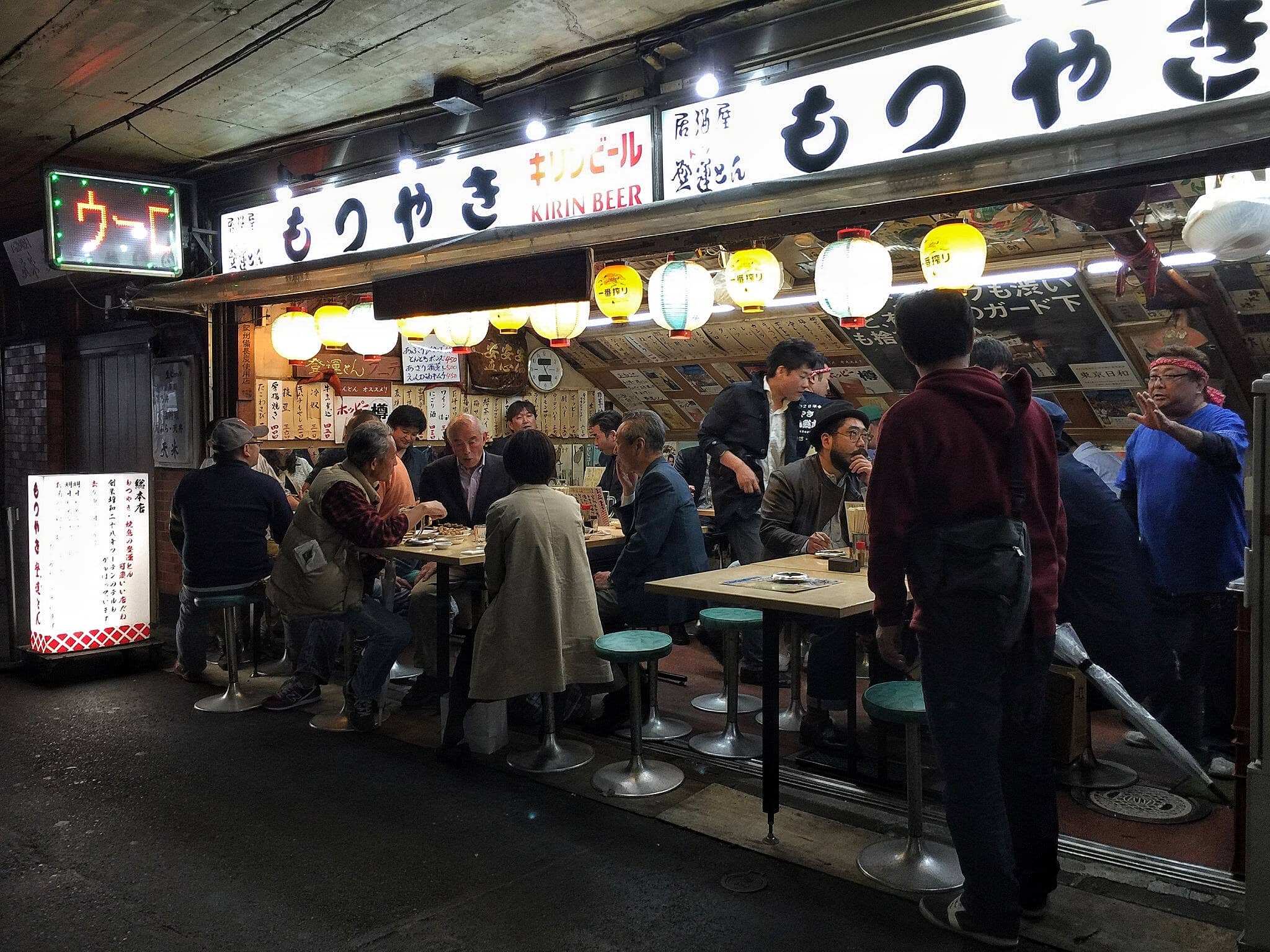 From Cheap Eats to Proper Dining
Situated between Ginza and Marunouchi, Yurakucho is a destination for locals typically commuting to and from work. As such, there is a mix of cheap eats to unwind after work as well as proper restaurants and establishments for a nice meal for yourself, your family, or with clients.
Yurakucho's Yakitori Alley
Yurakucho is most known for its Yakitori Alley located under and around the train tracks. Here you can find restaurant after restaurant specializing in yakitori and izakaya for grilled meats and seafood, as well as a few other restaurants mostly serving Japanese cuisines.
This is the place to unwind after work or to have a few sticks for a casual night out. If you walk further down, you will arrive at Ginza Corridor where you will find nice bars and restaurants in another local's area of Ginza.
Proper Dining in Yurakucho at The Peninsula Tokyo
If you want a proper setting for a meal, head to The Peninsula Tokyo. Even The Lobby on the ground floors offers amazing dishes far better than in the average restaurants around the city. Here you will have high-quality ingredients creating dishes by five-star hotel chefs and served with The Peninsula's attention to detail.
Addresses & Hours
The Peninsula Tokyo Lobby
1-8-1 Yurakucho, Chiyoda-ku, Tokyo
+81-3-6270-2731
Monday to Friday, 6:30am to 11pm
Saturday and Sunday, 6:30am to 12am
Book your stay at The Peninsula Tokyo via:
Agoda
Booking.com
Hotels.com
TripAdvisor
---
Sign up for my newsletter on the sidebar for blog updates and my travel insider tips!