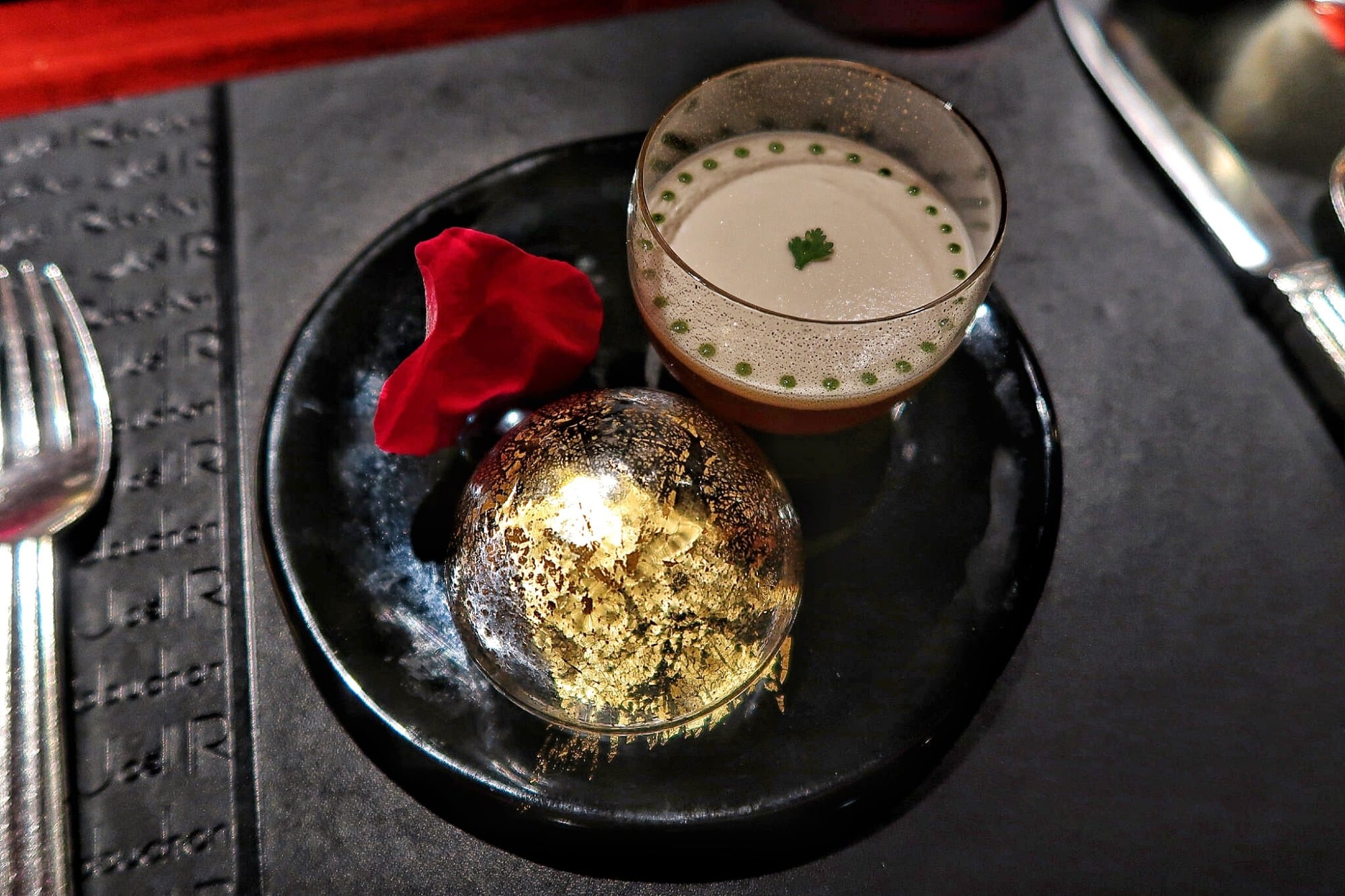 Dinner options in Central
There is a restaurant for every craving in Hong Kong. Here are dining options in Central for where to have dinner in Hong Kong:
Local & International Cuisines
Hong Kong is full of mid-range to cheap eats at almost every corner throughout the city. There are the classic Chinese roasted meats and all-day dim sum, then the plethora of Asian selections like Japanese, Thai, Vietnamese, and so on. And, of course, there are choices of Western cuisine from American to British to Italian and more.
Local & International Celebrity Chefs
Hong Kong is also a city to enjoy the creations from the world's best chefs. Local celebrity chefs and renown international chefs continue to open restaurants and thrive in the food-loving city. While many are high-end, there are excellent restaurants for the mid-range budget.
High-End Fine Dining
For those wanting to dine in style, Hong Kong offers some of the best high-end fine dining restaurants in the world, many of which are ranked in the World's Best list and prized with Michelin stars
Gogyo
3/F IFC Mall
8 Finance Street, Central
+852-2385-1366
11:30 am to 11 pm
CIAK – In the Kitchen
Landmark
15 Queen's Road, Central
+852-2522-8869
11:30 am to 10:30 pm
L'Atelier de Joel Robuchon
4th Floor, The Landmark Atrium
Queen's Road, Central, Hong Kong
+852-2166-9000
Lunch, 12pm to 2:30pm
Dinner, 6:30pm to 10:30pm
The Chinnery
Lunch, Monday to Friday, 11am to 3pm (No Reservations)
Drinks, Monday to Saturday, 5pm to 11pm
Dinner, Monday to Saturday, 6:30pm to 10:30pm
Closed Sundays
Man Wah
Dim Sum, 12pm to 2:30pm
Dinner, 6:30pm to 10:30pm
Mandarin Oriental, Hong Kong
5 Connaught Road
Central
Hong Kong
+852-2522-0111
Book your stay via Agoda
Book your stay via Booking.com
Book your stay via Hotels.com
Book your stay via TripAdvisor
---
Sign up for my newsletter on the sidebar for blog updates and my travel insider tips!