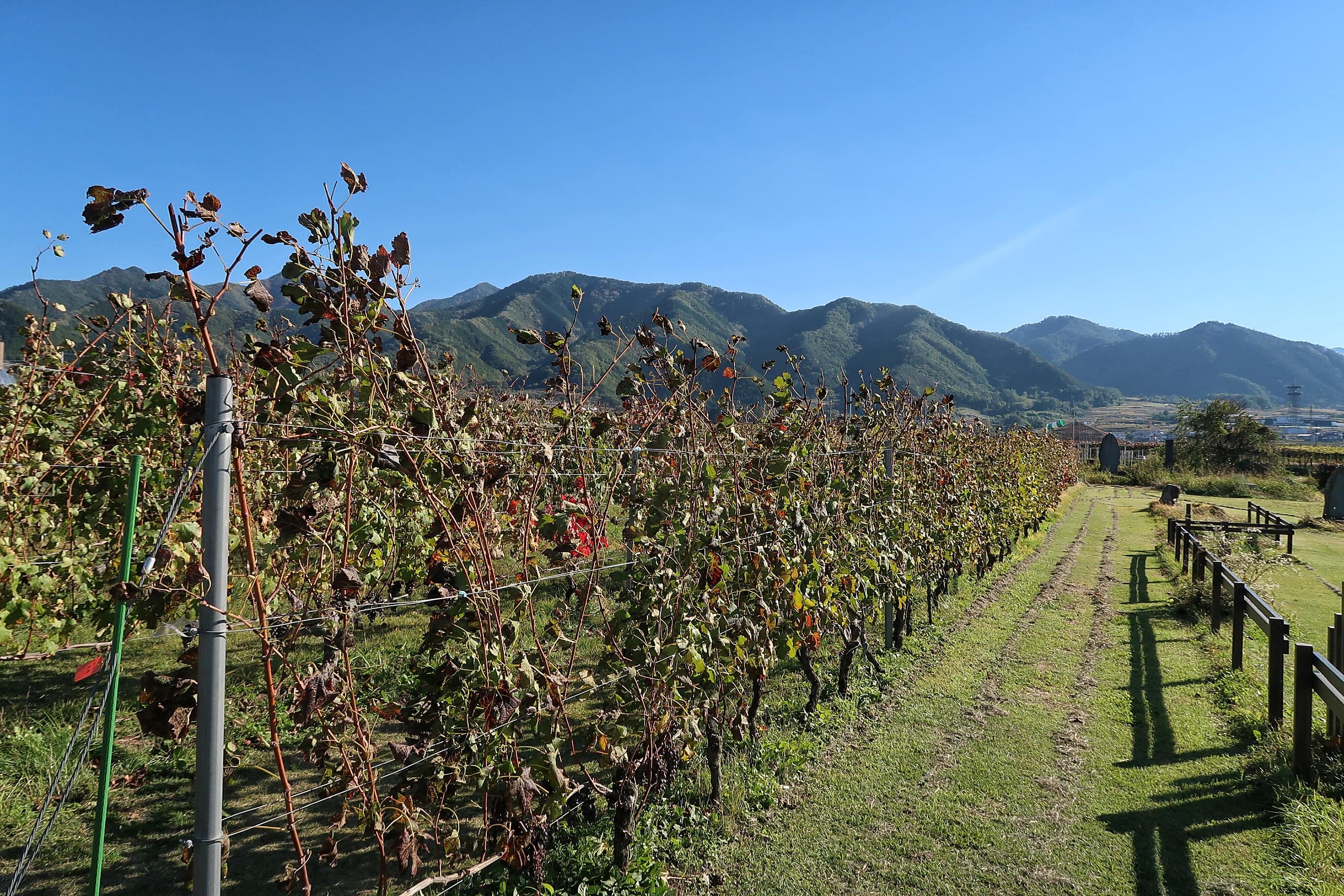 Discovering Japanese Wine
While Asia is not known for its wine production, the centuries of European influence have, in fact, created wine regions since the late 1800s. Vineyards in Japan have been cultivating for over a century with French inspiration combined with the Japanese touch.
Japan's Wine Regions
Vineyards and wineries exist from the north in Hokkaido all the way down the south in Miyazaki on the island of Kyushu. Japan's main wine industry originated in Yamanashi, just north of Mt. Fuji, where the region grows it's own local Koshu grapes aside from traditional varietals. Today, the Yamanashi region accounts for 40% of the country's production with over 80 wineries in the area.
The country's production creates wines such as Rieslings, Chardonnays, as well as Merlot and Cabernet blends. Its own Koshu wine has gained popularity in Asia and is best paired with Japanese cuisine.
Wine Tours at Chateau Mercian
The best way to discover Japanese wine is through tours and tastings. As of today, most wineries that have tours conduct them in Japanese only. Some provide English brochures for the tour. Others, like Chateau Mercian, welcome English-speakers to follow along. While you may not be able to understand the wine leader, you are able to walk through the facilities and vineyards to see for yourself how these regions differ from the rest of the world.
Wine Tasting at Grace Wine
Not all wineries offer tours, however, they do offer wine tastings for all visitors. If you make the effort to journey to Yamanashi, Grace Winery is a must visit to taste the highest quality and one of the best wines in Japan as their wines continue to win Asia's awards for top productions each year.
Addresses & Hours
Chateau Mercian
1425-1 Shimoiwasaki
Katsunuma-cho, Koshu-shi
Yamanashi, Japan
Visitor Center & Wine Cafe
+81-553-44-1011
9:30am to 5:30pm
Closed Tuesdays
Wine tours only in Japanese
Grace Wines
173 Katsunuma-cho, Koshu-shi
Yamanashi, Japan
+81-553-44-1230
9am to 4:30pm
Wine tastings only
---
Sign up for my newsletter on the sidebar for blog updates and my travel insider tips!