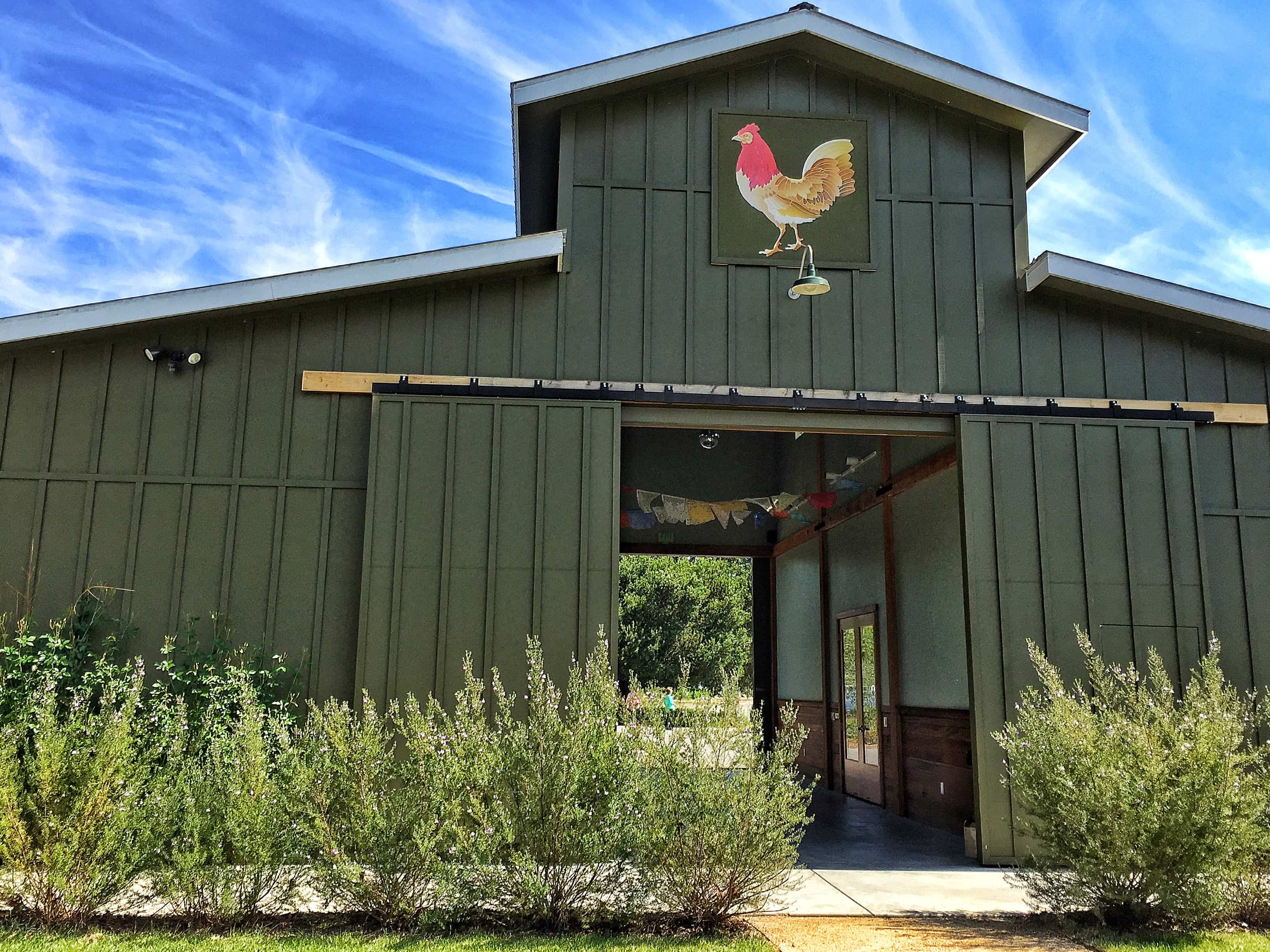 Transported to Italy
Wine tasting in the Italian countryside is all about the leisurely enjoyment of the senses – a delicious glass of wine alongside bites of cheese and ham while taking in the open beauty of nature under vast blue skies.
Across the Atlantic Ocean on the West Coast on a farm and winery in Healdsburg, California, you will easily get transported to taste the Italian countryside.
DaVero Farms & Winery
DaVero Farms & Winery all started in 1990 with imported olive trees from Tuscany.  Ten years later, Italian wine varietals were planted.
With patience and respect for the land, DaVero now produces wines and olive oils as good as Italy's best.
In fact, in 2001 their olive oil won the Top Gold Award in the Olive Oils of the World competition – the industry's most prestigious award.  And, it is a kitchen staple in Mario Batali's restaurants.
How can they produce wines and olive oils as good as Italy's best?
It's all in the geography and climate.  California has the same Mediterranean climate with hot, dry summers and cool nights.
Equally important, the owners and producers of DaVero products have a love for Italy.
Every sip of their wines will take you away from California.  They are Italian suave, white and crisp, and medium-bodied reds with earthy qualities.
Best of all, they go hand-in-hand with food pairing – an absolute joy for food lovers who also love wine.
Olive Oils, Too
DaVero's olive oils are as impressive as their wines.  The quality is evident in one sip as the oil does not coat your palate, an immediate sign of excellence.
The Estate Extra Virgin Olive Oil is handpicked and pressed the same day.  The oil is unfiltered, first cold press, and bottled in small batches.  The taste is rich, fruity and peppery.
The Estate Meyer Lemon Olive Oil is harvested later when the lemons are ripe.  The lemon rinds and olives are pressed together creating a rich, vibrant taste.
These olive oils are ideal for finishing dishes or for salad dressing to appreciate the fresh oil.
The Tastings
DaVero offers a selection of tastings:
Walk-In Tasting
Taste the current releases while learning about the history of DaVero and the importance of biodynamic farming.
No appointment necessary.  Call ahead if you have a group larger than 5.
7 days a week, 11am to 5pm
$15 per person
Private Seated Tasting in the Boardroom or Willow Circle
In 1.5 hours, take a tour of the farm and winery along with an introduction to DaVero.  This private venue tasting will showcase the current releases, select library wines, and olive oils.
Up to 6 guests with advance reservation
$30 per person
$40 with salumi and cheese plate
$70 led by winemaker and/or owner, cheese plate
Biodynamic Farm Tour and Seated Tasting
In 2 hours, take a tour of the home farm and winery while learning about the history, philosophy, and products of DaVero.  Taste the current releases, library selections, unreleased vintages, and olive oils.  Paired with salumi, cheese, and small bites.
Up to 6 guests with advance reservation
$50 per person
$100 per person led by winemaker and/or owner
A Special Tour is also available featuring three wineries in the Russian River Valley, Dry Creek Valley (DaVero), and Alexander Valley.  Additionally, DaVero offers food and wine events throughout the year.
Click here for TripAdvisor reviews and photos of DaVero Farms & Winery
DaVero Farms & Winery
766 Westside Road, Healdsburg
+1-707-431-8000
Sunday to Saturday, 11am to 5pm
---
Sign up to my newsletter on the sidebar for blog updates and my travel insider tips!