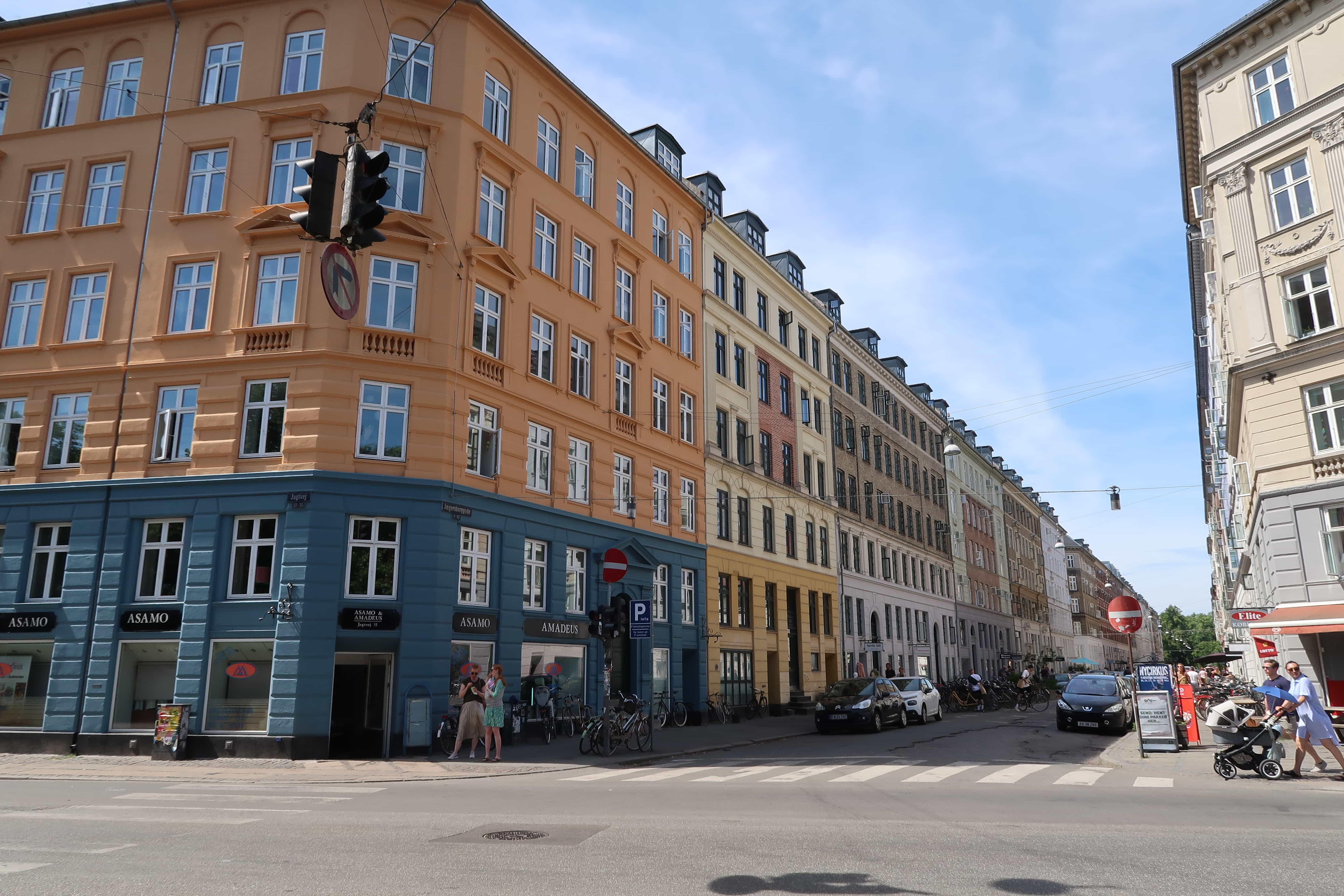 Avoid the Tourist Traps and Enjoy the Best Activities in Copenhagen
There are countless lists of things to do in Copenhagen. But there are also the tourist traps that are not necessarily worth your time. If you have a short weekend in the city, here are 8 things to do in Copenhagen:
1. Take a food tour
The best way to learn about a new destination is through exploring and tasting the local cuisine. Foods of Copenhagen shares their love of Copenhagen, its food history, and the current food trends. Read more about the culinary walking tour here.
2. Sip a cup at Coffee Collective
Embrace the city's coffee culture at the popular Coffee Collective with locations all around the city. Many coffee shops also have pastries that pair well with the coffee for breakfast or a mid-day snack.
3. Dine with locals in Norrebro
Head out of the city center and explore the local neighborhoods like Norrebro where you will find so many trendy hotspots for dinner. When the weather is pleasant, you will find most locals dining al fresco.
4. Walk along the waterfront
Walk along the famous Nyhavn waterfront, the city's 17-century port. If you walk on the other end, you will stumble across the apartment of Hans Christian Anderson. While the entire area is full of tourists, you can still manage to admire the beauty of the colors and architecture.
5. Drink on the pier
Explore the along the water and the small islands where you will discover food trucks, food stalls, and delicious local and international street food. There are even stalls just selling refreshments, beer, and cocktails.
6. Take a boat ride
If you have an hour to spare and just want to sit down and relax, take a boat tour around Copenhagen. Don't take it from the massive boat in Nyhavn. Instead, find the smaller boat companies along the harbour.
7. Tour the royal palaces
Educated yourselves and walk through history in Copenhagen's palaces. There is the older 17th-century Rosenborg Castle and the 18th-century Amalienborg Palace, both of which also have museums.
8. Eat in the famous food hall
Finally, spend a few hours in the city's famous food hall, Torvehallerne. The market offers local and international dishes as well as fresh, seasonal produce, meats, and seafood. This is where you can taste all the classic Danish dishes as well as the latest trends.
---
Sign up for my newsletter on the sidebar for blog updates and my travel insider tips!