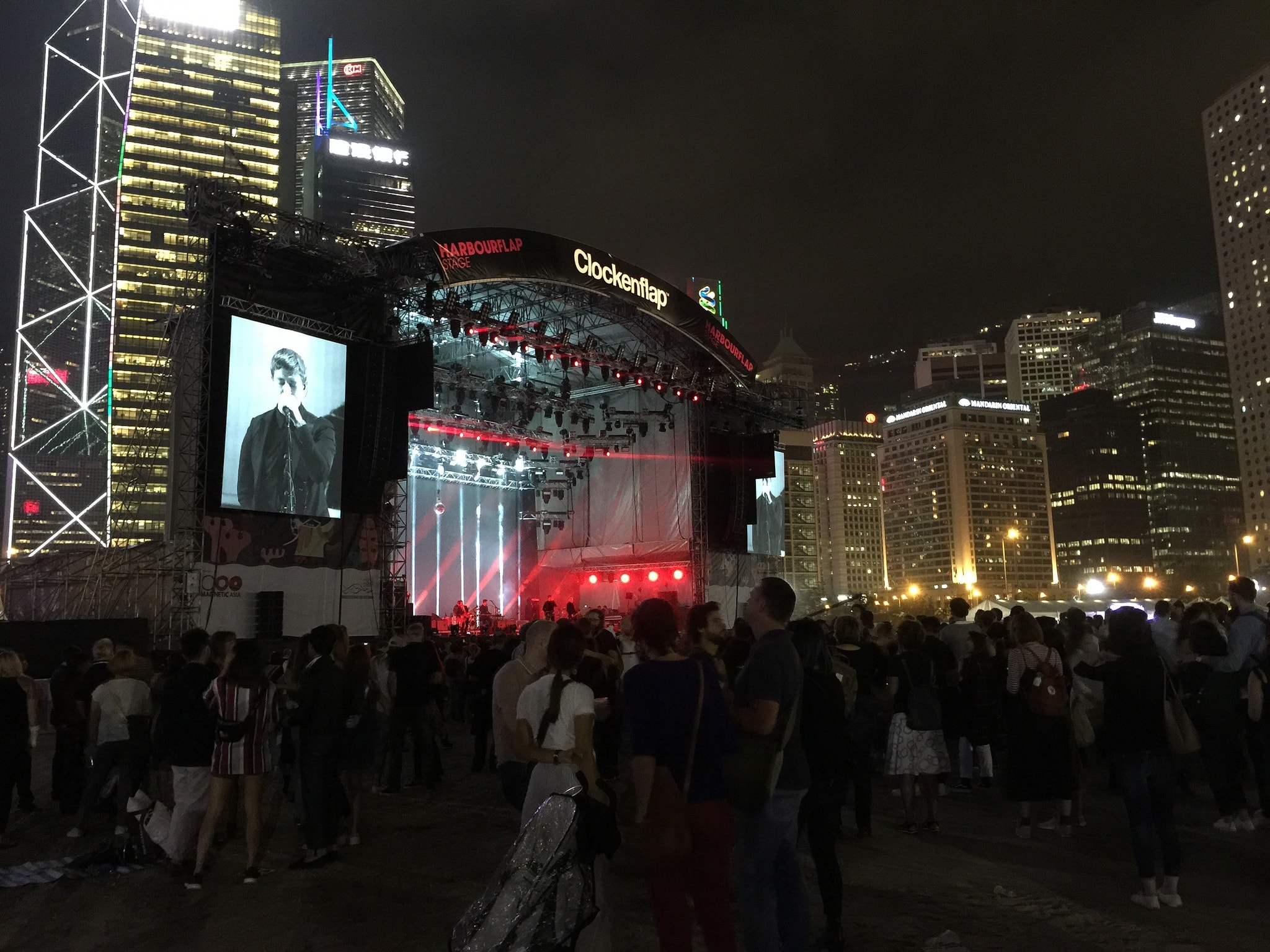 Music, Art, Food & Fun at Clockenflap
Internationally acclaimed music festivals are not just limited to the U.S. and Europe. Japan has enjoyed years of success with Fuji Rock and Summer Sonic. Singapore, Indonesia, and Malaysia increasingly have impressive festival lineups. For the most well-rounded festival, Hong Kong's Clockenflap stands out with its family-friendly, all ages atmosphere and its location right in the heart of the city.
Central Harbourfront Location
Clockenflap is Hong Kong's oldest and biggest music festival for over a decade. The three-night event gathers over 60,000 music fans from around the world.
The Central Harbourfront event space sits right on front Victoria Harbour on the Hong Kong Island side with all of Hong Kong's famous and stunning skyscrapers towering in the backdrop. This is one of the most impressive music festival settings in the world.
Best of all, getting to and from the event is incredibly easy and organized. It is an amazing sight to see the roads traffic-less at the conclusion of each night. The event sits between major MTR stations (Hong Kong Station, Central Station, and Admiralty) plus it mere steps from the ferries.
Artist Lineup
This year music acts included internationally-acclaimed artists such as Interpol, David Byrne, Khalid, and Erykah Badu plus so many more up and coming artists from Hong Kong, Asia, and abroad.
Past artists included Massive Attack, Chemical Brothers, Sigur Ros, A$AP Rocky, and other big-name international acts. As popularity increases each year, you can expect a continuation of popular artists and bands.
Food Vendors
Food vendors include a highlight of local restaurants in the area such as pizza from Pizza Express, pasta from Ciao Chow, burgers from Beef & Liberty, and gelato from Grom. There are also local Hong Kong flavors as well as Thai, Mexican and Korean cuisines.
For payment at food vendors, bars, and even any souvenirs and shopping, you must first fill your RFID bracelet with money (by the app, cash, or credit card) and then you can use your bracelet as payment throughout the three days.
The location and re-entry privilege you to also leave the festival for a proper sit-down meal at IFC mall next door. That means you can have sushi at Sen-ryo or quality burgers from Shake Shack.
VIP Experience vs General Admission
As it is Hong Kong, the festival offers VIP experiences with a Premium Lounge for 2 or more groups looking for bottle and table service throughout the event. There is also a Cathay Pacific VIP Lounge by invitation only.
Based on this year's event, the VIP ticket is not worth the extra expense as there is plenty of places still enjoy the music away from the crowds, the lines as the bars go by fast, and the toilets are not horrible like at other music festivals.
The basic ticket for the three-day weekend starts at about 1,400HKD (~$170 USD) and goes up to 1,800HKD (~$230)for last minute sales. You can also purchase a ticket for single-day entry as well.
In comparison, Coachella and Fuji Rock tickets are now over $400 for the weekend. While acts at Clockenflap are not as huge, you still feel such a great value with not just the music, but also the whole festival in the city experience.
Family Friendly Festival
Unlike other festivals which are millennial-oriented, Clockenflap happily welcomes all ages from babies to grandparents. In fact, kids under 12 are free (two kids per adult). There are even kids stages and vendors to encourage families to come out for a day or the whole weekend.
Photos from Clockenflap 2018
---
Sign up for my newsletter on the sidebar for blog updates and my travel insider tips!