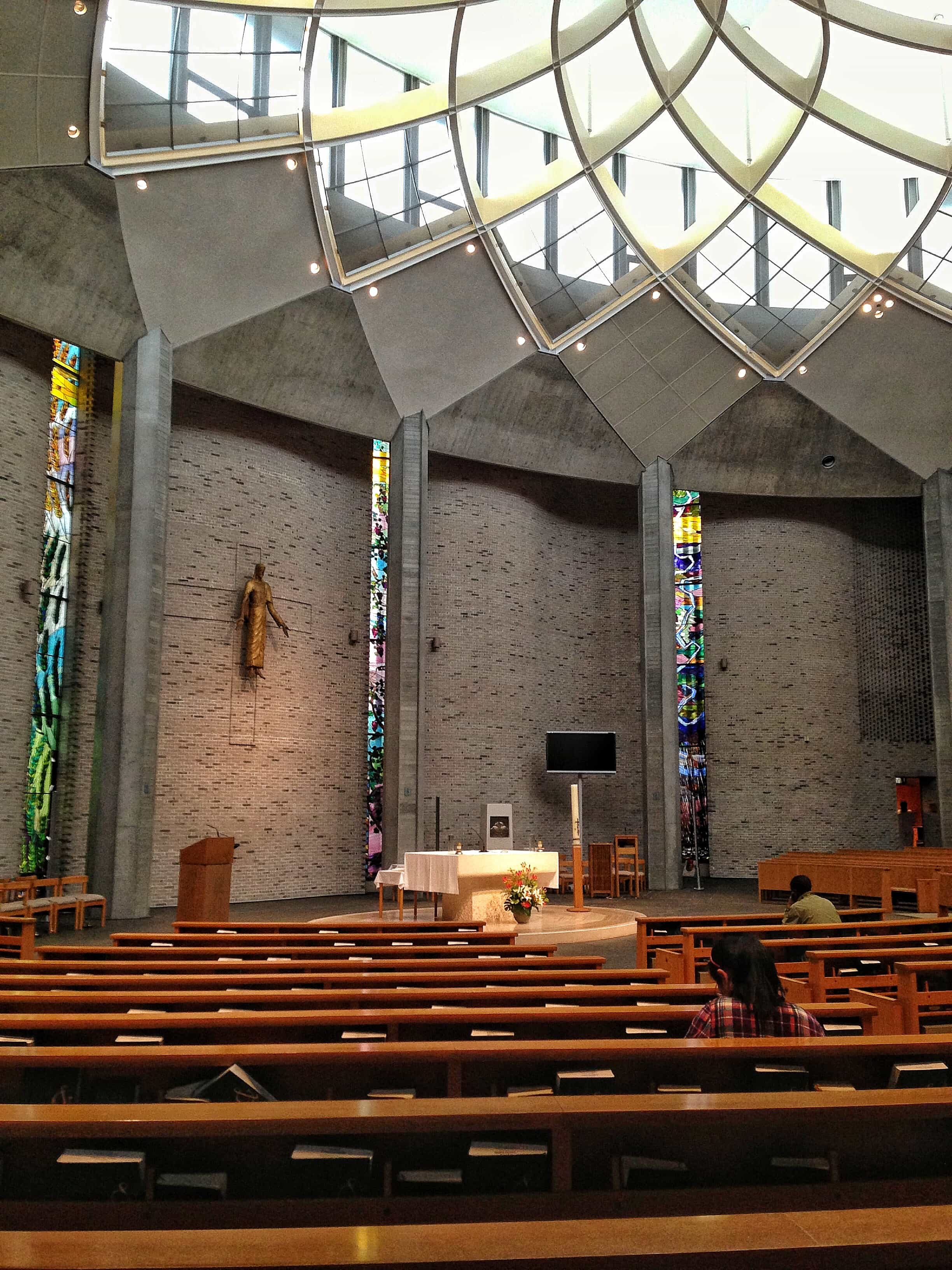 So Tasty, You Will Want to Go to Mass Every Day
While communion wafers may seemingly taste the same in most churches around the world, you will find yourself absolutely delighted with this communion wafer and maybe even go to church more often while visiting this city…
Catholic Cultures Around the World
As a child of devout Catholics who love to travel, I have attended mass in almost every country I have visited since I was a baby. Churches on both the west and east coasts of the U.S. Cathedral after cathedral after cathedral around Europe. Local masses in Bangkok in Thai. Multi-lingual masses in Japan. The list goes on and on.
Going to church while traveling is not just about fulfilling the Sunday mass obligation or giving thanks for the trip, but it is also about learning the local Catholic cultures in that specific country and city.
In Thailand, churchgoers say peace in the same respectful way they say hello (with their hands together and a bow of the head). In Japan, churchgoers offer peace by bowing to all those around them. Their local cultural practices are also extended to their catholic religious practices.
Tasting Communion Wafers
From attending masses all over the world, I have tasted a plethora of communion bread and wafers. Nothing has been as bad as my first communion pasty unleavened bread made with the hands of 2nd graders.
Throughout the U.S. and Europe, the communion wafer tastes rather similar. In the Philippines, the communion wafer can taste rather stale. So, you then would think that the communion wafer is nothing extraordinary and the same all over the world. Not at all.
St. Ignatius Catholic Church in Tokyo, Japan – The Tastiest Communion in the World
For close to 20 years, I have attended masses at St. Ignatius Church in Sophia University each time I travel to Tokyo. And each time, I am giddily delighted with how delicious the communion wafer tastes. In fact, it is so tasty and crispy, I find myself thinking more of the taste than the fact I had the Eucharist. It is so tasty, I think about turning around and going back for seconds. It is so tasty, that I don't mind at all going to mass every day when in Tokyo.
Light, crispy, slightly sweet, slightly savory, airy wafer cracker. It is tastier than wafers sold in supermarkets and in the fanciest desserts at high-end restaurants. This is truly a work of God. Thank you, Jesus.
Mass Schedule at St. Ignatius
Foreign Language Sunday Masses
12:00 – English in the Main Chapel
13:30 – Spanish in the Main Chapel
Japanese Language Weekend Masses
Saturday – 18:00
Sunday – 7:00, 8:30, 10:00, 18:00
Japanese Language Weekday Masses
7:00, 12:00, 18:00
Address
St. Ignatius Church
6-5-1 Koujimacji
Chiyoda-ku, Tokyo
+81-3-3263-4584
By Train: JR Yotsuya Station (Koujimachi Exit)
By Subway: Marunouchi and Namboku Lines (Akasaka Exit)
---
Sign up for my newsletter on the sidebar for blog updates and my travel insider tips!