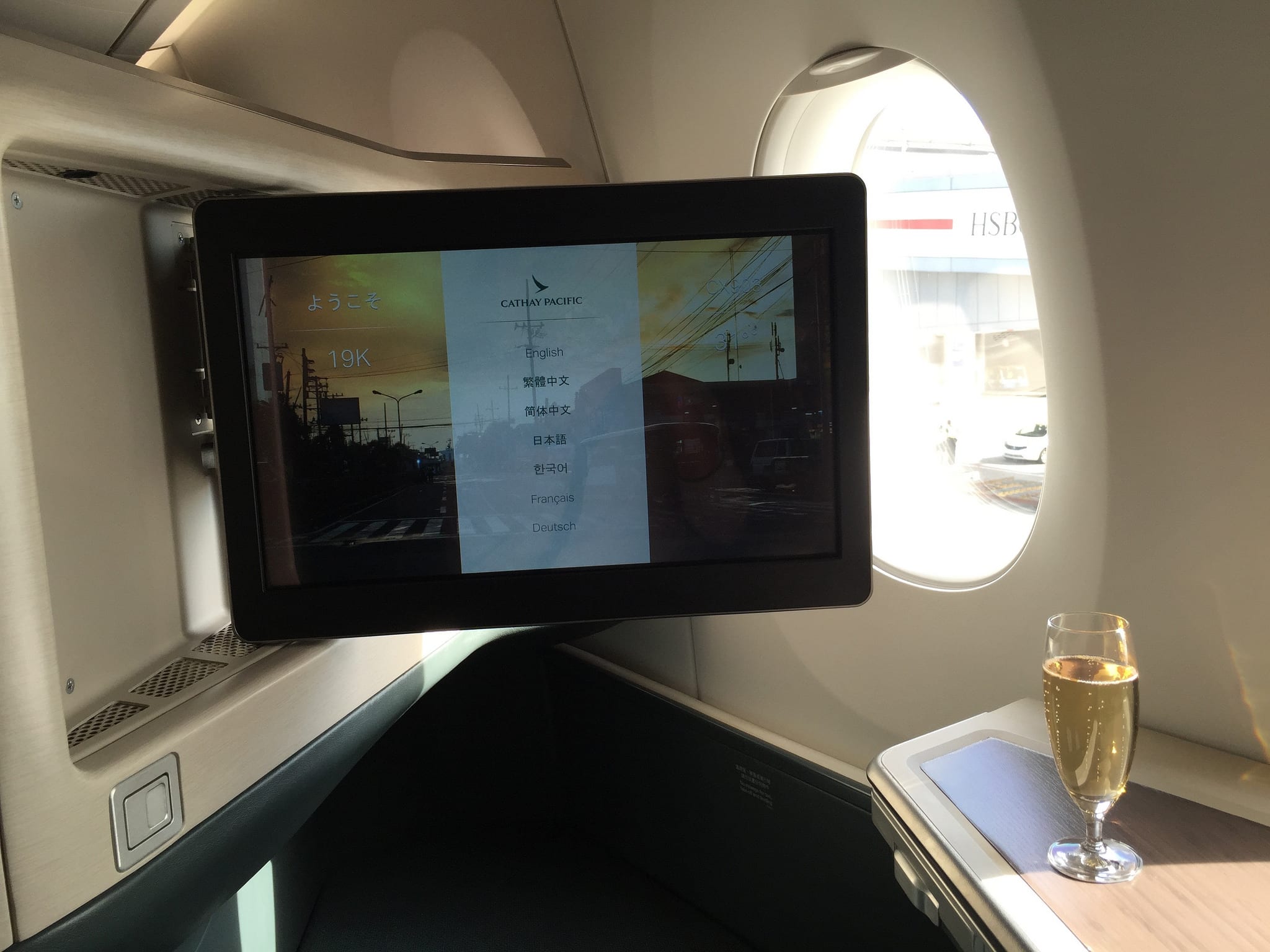 Cathay Pacific Meals on Economy, Premium Economy, Business, and First Classes
Regardless of flight time, when flying Cathay Pacific, you will at least have a snack or light meal. Here is what to expect during meal service:
Economy Meals
First, note that the exact food varies according to the specific destination and port city. For flights that serve Economy meals, your tray will have a cold salad, a choice of the main course, and a dessert. Drinks from the cart are inclusive and your choice (which includes wine, beer, juices, sodas, etc.) Shorter trips may serve a snack, such as a pocket wrap or breakfast burrito with a cookie and a juice box.
Premium Economy Meals
On Premium Economy, you will likely have a Business Class meal served in Economy-like plastic plates and bowls. Drinks will be the same selection as Economy. Tip: as the flight attendants may get too busy with the rest of Economy Class to check on you, press your service call button if you need another drink or anything else.
Business Class Meals
On short haul flights in Business Class, you will always have a meal whether that is breakfast, lunch, or dinner. It will all be served on one tray inclusive of a fruit bowl or salad, an entree choice of an Asian meal or Western meal, and a cold slice of cake or ice cream cup. As for drinks, a drink cart will provide you will plenty of premium selections. Note that for breakfast, there is no alcohol selection (though some flights may your drink of choice if you ask your flight attendant).
First Class Meals
Because First Class has the fewest seats, you will have a full three-course meal on short haul flights. First, you cold appetizer plate and bread basket. Second, your choice of Asian or Western entree. Finally, your dessert plate. Drinks can be ordered from the menu with a most premium selection compared to all other cabins.
---
Sign up for my newsletter on the sidebar for blog updates and my travel insider tips!