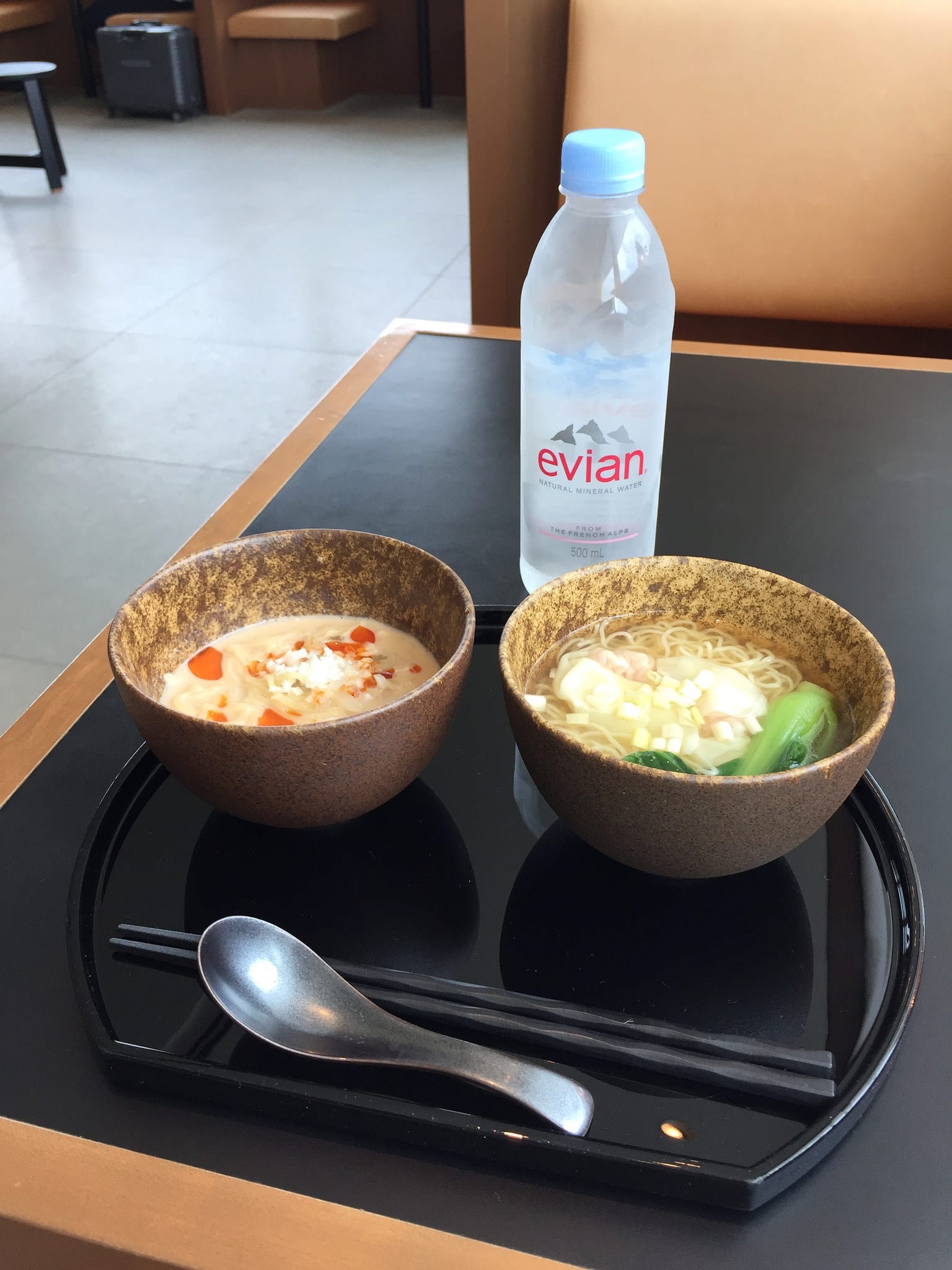 Eating Cathay Pacific Food on Flying Day
It's a common thing to hear: Plane food sucks. That is more or less still true these days; however, with Cathay Pacific, you can still have a proper meal on flying day.
Cathay Pacific Lounge Food
Cathay Pacific offers lounges in airports around the world. While the hot and cold dishes are hit and miss, the Noodle Bar must not be missed. Do take note that each airport has varying qualities of the wonton noodle soup and the dan dan noodles. Hong Kong, as it is the home of Cathay, makes the best followed closely by Japan.
Cathay Pacific Airplane Food
Whether you have a short flight or a long haul flight, your trip will include at least a snack. In Economy, that entails a pocket wrap with a cookie and juice (or something similar); in Business Class and First Class, you will have a complete meal inclusive of fruit and dessert. Note that during breakfast service, there is no alcohol in the drink carts.
What's Better
If you only want one meal during your day of flying, fill up at the lounge. The Noodle Bar, sometimes the hot dishes, and the drinks are far tastier than in flight. The meals inflight are greatly hit and miss, and you might actually find yourself eating the whole tray simply because you are so hungry by the time meal service rolls in.
---
Sign up for my newsletter on the sidebar for blog updates and my travel insider tips!