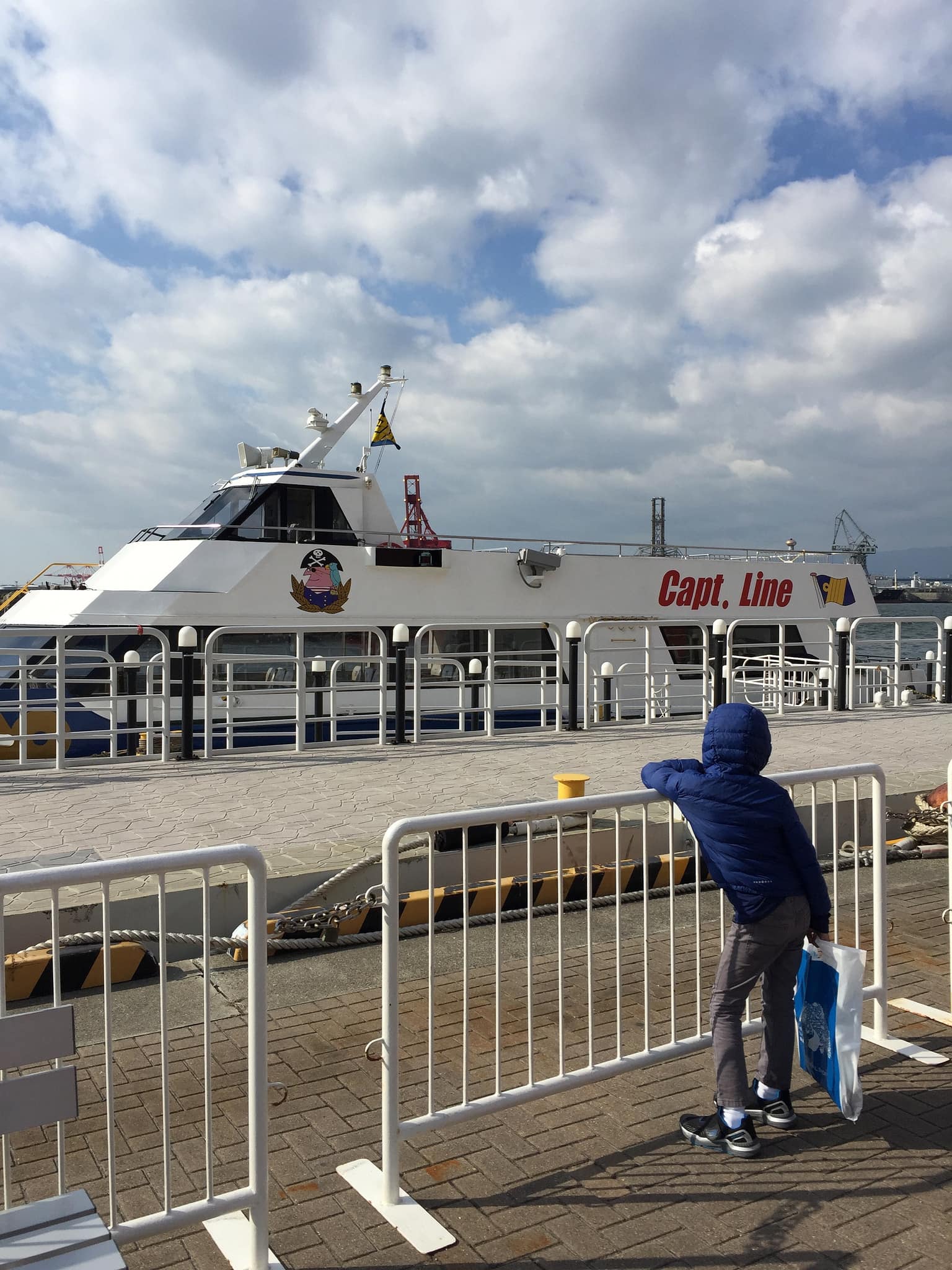 Journey by Water in Osaka.
Getting around Osaka to your desired destinations takes planning ahead in terms of public transportation. If you plan to explore Osaka Aquarium Kaiyukan and Universal Studios in one day, the best option between the two attractions is the Captain Line Ferry.
How to Get from the Osaka Aquarium Kaiyukan to Universal Studios Japan
If you have a limited amount of time in Osaka, it is possible to experience both the Osaka Aquarium Kaiyukan and Universal Studios Japan in one day. Start early at the aquarium and take 2 hours at the most. Then, you can still spend the rest of the day over at Universal Studios.
Here are your options to get between the aquarium and Universal Studios:
◦ By train, it will cost about 400 yen and take around 40 minutes on 3 different train lines.
◦ By taxi, it will cost about 2,500 yen for a 15-minute drive.
◦ By Captain Line ferry, it will cost 700 yen for a 10-minute scenic ferry ride.
Therefore, the best option in terms of time and expense is clearly the Captain Line ferry which is Osaka's sea shuttle ferry that goes between the Kaiyukan West Pier (just behind the aquarium) to the Universal City Port (about a 5-minute walk to the main entrance).
Watch the video clip below of the journey on the Captain Line from the Osaka Aquarium to Universal Studios Japan
Schedule and Pricing for the Captain Line Ferry
The Captain Line ferry runs daily between 9:30am to 8pm and departs every hour. The ferry line closes when Universal Studios and the Aquarium are closed and when weather conditions are unsafe for the ferry.
Tickets cost:
◦ 700 one way, 1300 roundtrip for Adults
◦ 400 one way, 700 roundtrip for Children ages 7-12
◦ 300 one way, 500 roundtrip for Children ages 4-6
◦ Free under 3 years old
At the ticket stations, you can also purchase a joint ticket for the ferry and the aquarium which saves 300 yen. However, if you are above 60 years old, you can purchase a discounted Senior ticket directly from the aquarium's ticket office with proof of identification.
Note that the Captain Line Ferry is cash only. You can purchase your Aquarium and Universal Studios tickets with a credit card.
Check the Main Website for the Captain Line's Map, Fares, and Time Schedule.

---
Sign up for my newsletter on the sidebar for blog updates and my travel insider tips!