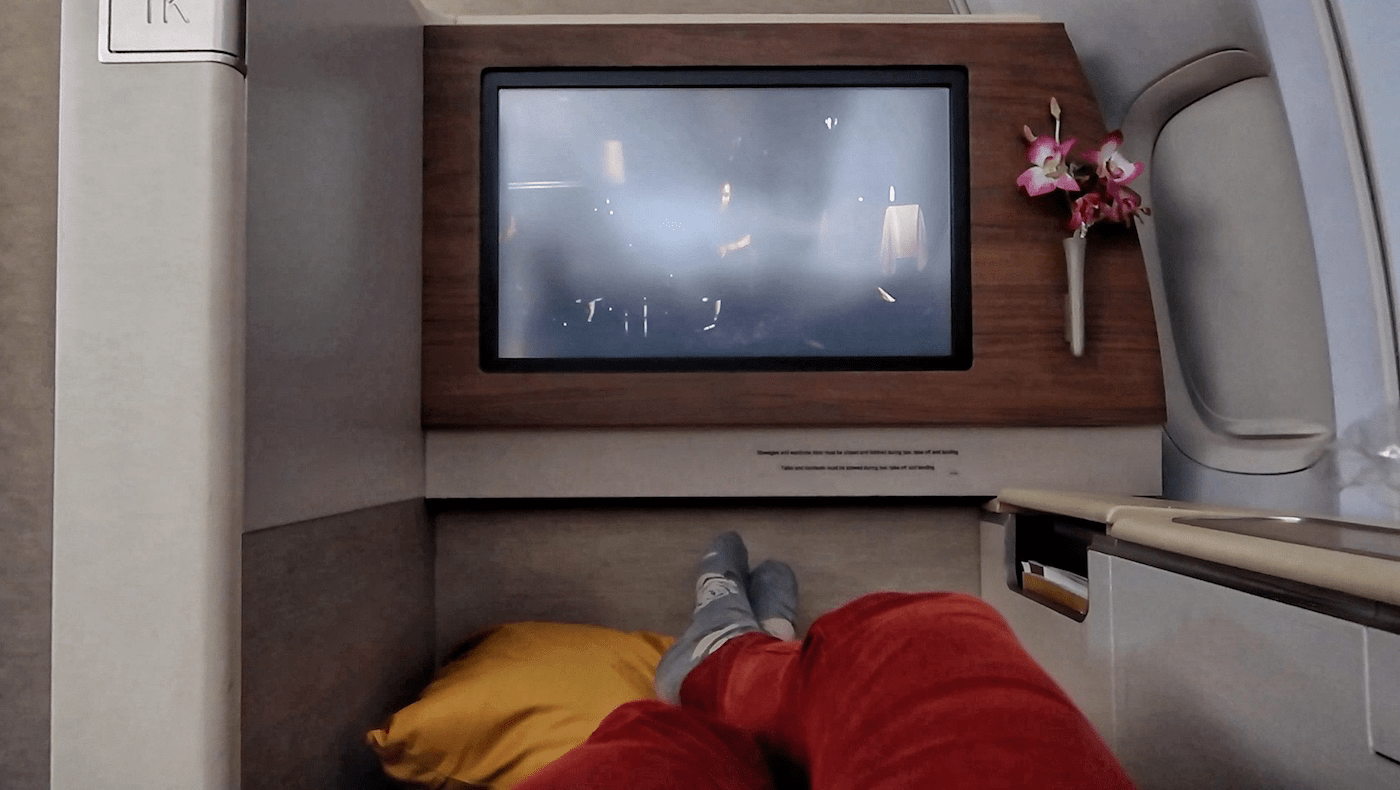 Getting What You Pay For, and More (Or Less)
When it comes to rating and reviewing flight experiences, you factor in the aircraft quality, punctuality of departure/arrival, seat quality, service, food, toilets, and your surroundings. With that, here are my best and worst flights of the year:
Worst Flight of the Year
I've had my share of disappointing flights which have mostly been on Cathay Pacific since that's the airline I frequent because of discounted offers, preferred destinations, and my enjoyment of Hong Kong. The disappointment falls on poor service, horrible food, and gross toilets.
And while I normally fly on business class (because I enjoy the added comfort and feel the worth), I occasionally fly economy class on short domestic flights or when I'm sitting next to friends (because it's always easier sitting in economy when you know the person next to you).
Air Asia, from Bali to Bangkok
Of my 32 flights thus far this year, my worst flight to the year goes to Air Asia from Bali to Bangkok. Because it is a budget airline, I was prepared for lower standards and disappointment. And I didn't mind paying a little more for the first-row seat to avoid sitting near the rest of the passengers.
This was the worst flight of the year not because of the aircraft quality, seat quality, service, or even food. It was because of my surroundings, namely from an annoying passenger seated next to me. This was my aggravated inner dialogue:
Lady, this is Air Asia. It's a budget airline. We aren't sitting in First Class. First of all, listen to the flight attendant and stop texting right before take off. You're trying to hide your phone while texting but your face clearly shows a texting-focused-face. Just stop it. Secondly, don't expect a free meal. You're trying to show your ticket that you paid for a front row. It's just the seat and has nothing to do with the food. Every penny is accounted for with budget airlines. It's an aircraft, not a kitchen. Don't ask for things off the menu. Just order what they have. Yes, the curry is spicy – this is Asia. You just complained about the food, yet you wiped it out and are asking for seconds. Finally, don't shove your way from the window over me onto the aisle to get your bag. Wait your turn – we're in the front row and will get off the plane first. Dude, Lady, chill – next time you want more, pay for more on a better airline.
Best Flight of the Year
Thai Airways, From Bangkok to Bali
In stark contrast to the budget Air Asia is the best flight of the year on Thai Airways. I purchased a business class ticket from Manila to Bangkok to Bali and then back home from Bangkok to Manila (all for $635 USD). When choosing my seats for the Bangkok to Bali leg, I chose seat 1K.
To my surprise and absolute delight, my business class fare sat me on Thai Airways First Class. The seat, the service, the food, the toilet, and my own private space was all amazing. While I've had first-class upgrades on Cathay Pacific (in which the seat and service are great, but the food is horrible), everything about first class on Thai Airways was incredibly enjoyable.
---
Sign up for my newsletter on the sidebar for blog updates and my travel insider tips!