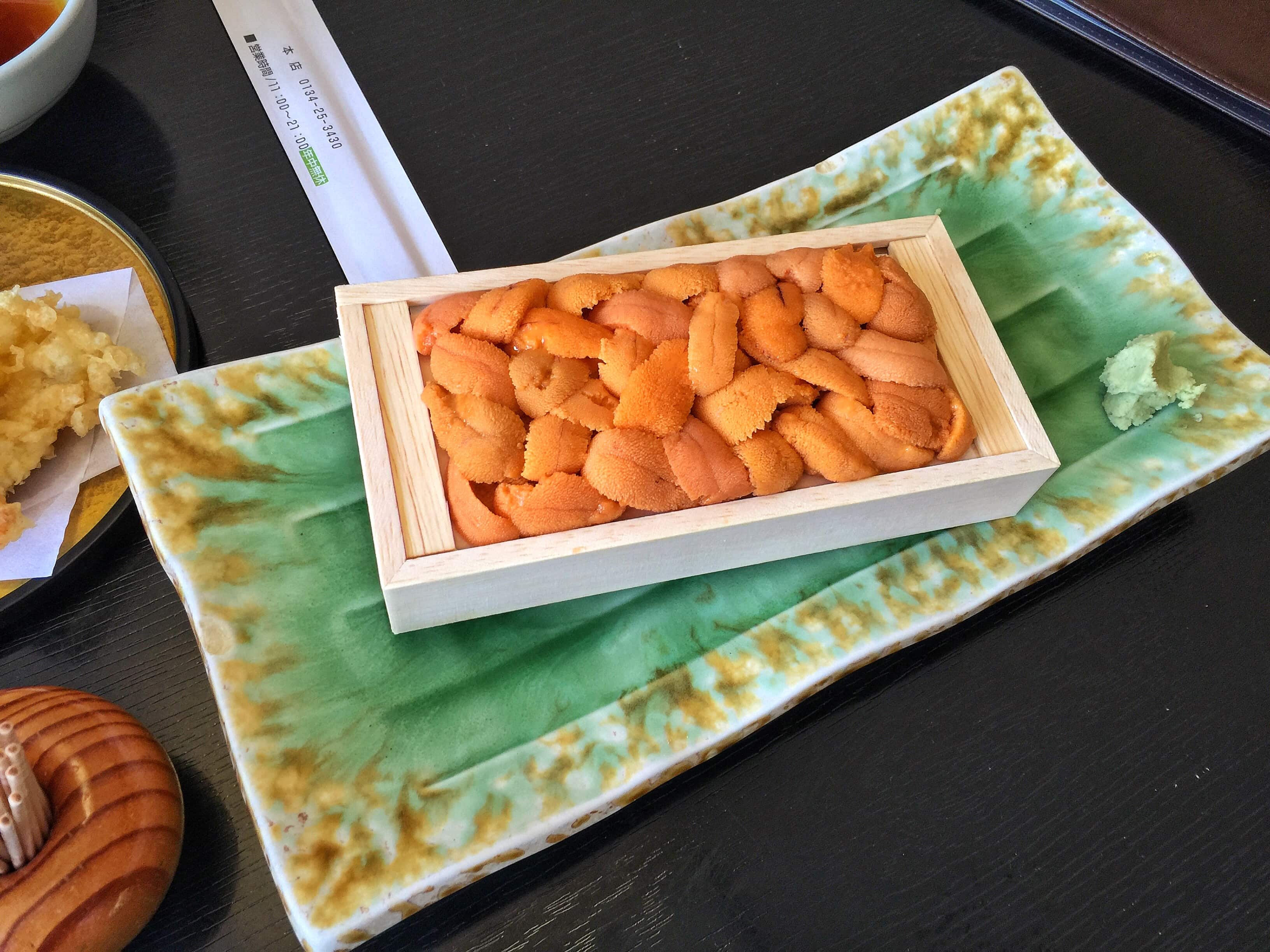 Seasonal Foods of Japan
Japan is the perfect destination all year round because the deliciously fresh seasonal foods make up for the hot, humid summers and snowy, cold winters.
Spring Foods in Japan
Sakura – cherry blossoms
Ichigo – strawberries
Spring time in Japan is synonymous with cherry blossom season. Aside from viewing the gorgeous clusters of white and pink flowering trees, you can also enjoy the subtle sakura taste in lightly pink-colored savory and sweet bites.
If you love strawberries and sweets, spring time is the ideal time for you. Strawberry season spans from December to May. The longevity of the season fills the department store food halls with strawberry dessert specialties.
Summer Foods in Japan
Unagi – eel
Uni – sea urchin
Edamame – soy beans
Tomato
Masukumeron – muskmelon
Momo – peach
Suika – watermelon
Yuzu – citrus
Gurepu – grape
Sakuranbo – cherries
Summer in Japan, especially June and July, can be painfully hot and humid. Summer sales inside the air-conditioned stores appease the sweltering heat, as well as peak season ingredients like sea urchin and amazing Japanese fruits like muskmelons.
Autumn Foods in Japan
Sake – salmon
Sanma – Pacific saury/pike mackerel
Ikura – salmon roe
Tako – octopus
Satsumaimo – sweet potato
Matsutake mushrooms
Kabocha – squash
Kuri – chestnuts
Kaki – persimmon
Nashi – pear
Ichijiku – fig
Fall is the best time of the year in Japan as the summer heat begins to cool down and the chill of winter as yet to fill the air. It is also the season for more of your favorite seafood for sushi and autumn produce like sweet potatoes, chestnuts, and figs.
Winter Foods in Japan
Hamachi – yellowtail
Amaebi – sweet shrimp
Tsuna – tuna
Kaki – oyster
Anko – monkfish
Daikon – radish
Kyabetsu – cabbage
Renkon – root of lotus plant
Mikan, known as satsumas
Ichigo – strawberry
Ringo – apple
Cold winters in Japan mean hot comfort foods. The seasonal root vegetables of the season simmer for hours for the popular dish, oden. It is also the time for winter fruits, like satsuma oranges and apples – perfect for apple desserts.
---
Sign up for my newsletter on the sidebar for blog updates and my travel insider tips!