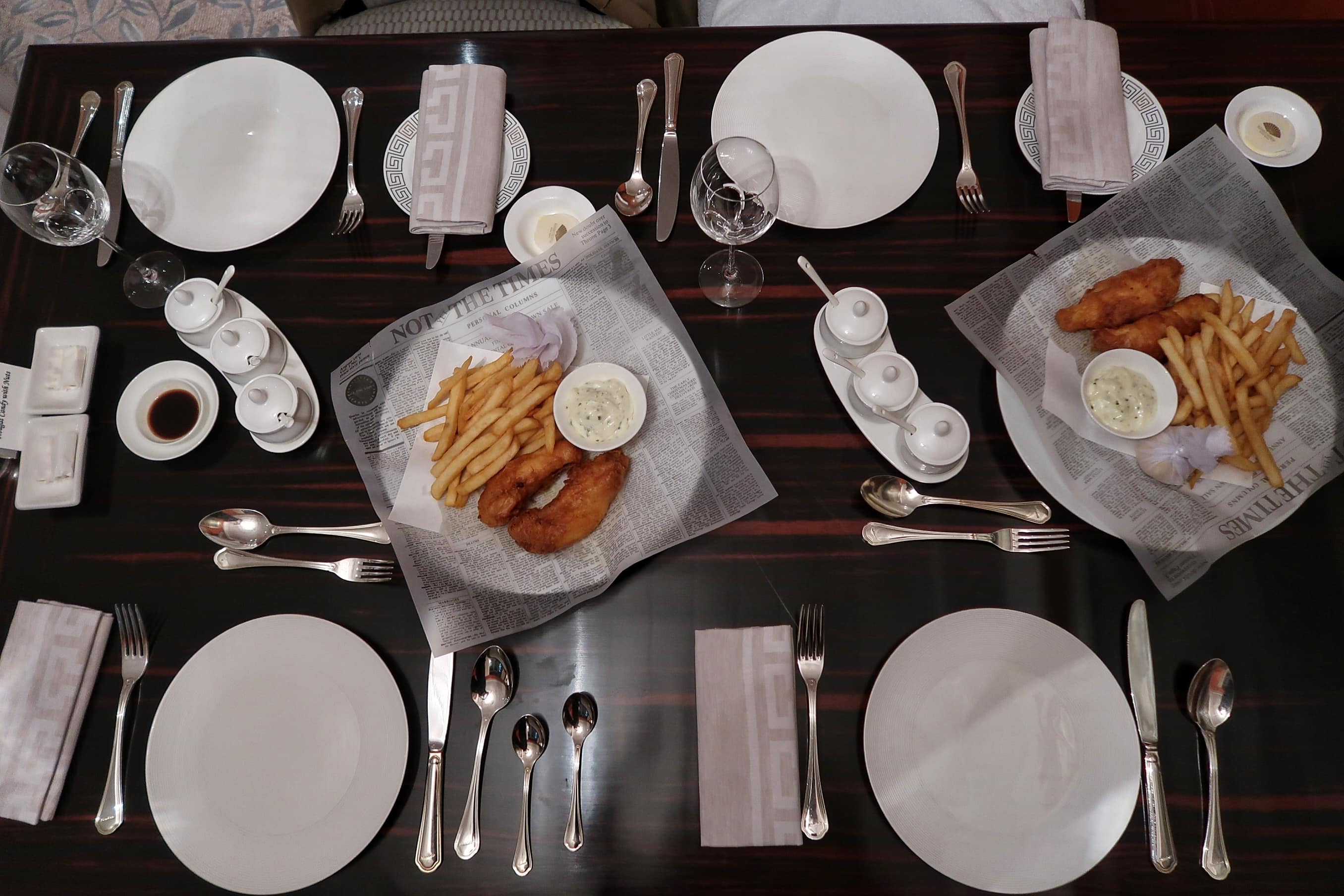 The Luxury of Room Service at the Mandarin Oriental Hong Kong
Room service at the Mandarin Oriental is always a highlight of any stay because of its elegance, refinement, and, of course, the delicious restaurant-worthy meal.
Fine Dining in the Comfort of Your Room
The moment the server dressed in a white coat rolls in your room service cart, you know this will be no ordinary in-room dining experience. Room service at the Mandarin Oriental upholds the hotel's luxurious attention-to-detail.
The server sets the table (or wherever you choose to dine in your room or suite) complete with proper plates and silverware. Then, your dishes are served hot from the warming cabinet with no worry that the food has been overcooked, soggy, or stale.
Finally, when you are ready, simply call in-room dining on your phone and the server will come back to clean up the cart from your room. All this while comfortably dressed in your terry cloth or silk robe.
Room Service Menu and Beyond
The standard room service is located in your room, typically with the set of Mandarin books located near the television. The menu contains breakfast, all-day dining, and late-night dining selections.
Insider Tip: you can actually request for dishes from the hotel restaurants. Look up the menu on Mandarin Oriental Hong Kong's website or in-room dining can deliver a menu to your room. The dishes and plates are from the restaurants themselves and served just as tastefully and deliciously. This is ideal if you do not feel like dressing up for the restaurant or if the restaurant is fully booked.
Food Photos
Address & Book Your Stay
Mandarin Oriental, Hong Kong
5 Connaught Road
Central
Hong Kong
+852-2522-0111
Book Your Stay via:
Agoda
Booking.com
Hotels.com
TripAdvisor
---
Sign up for my newsletter on the sidebar for blog updates and my travel insider tips!