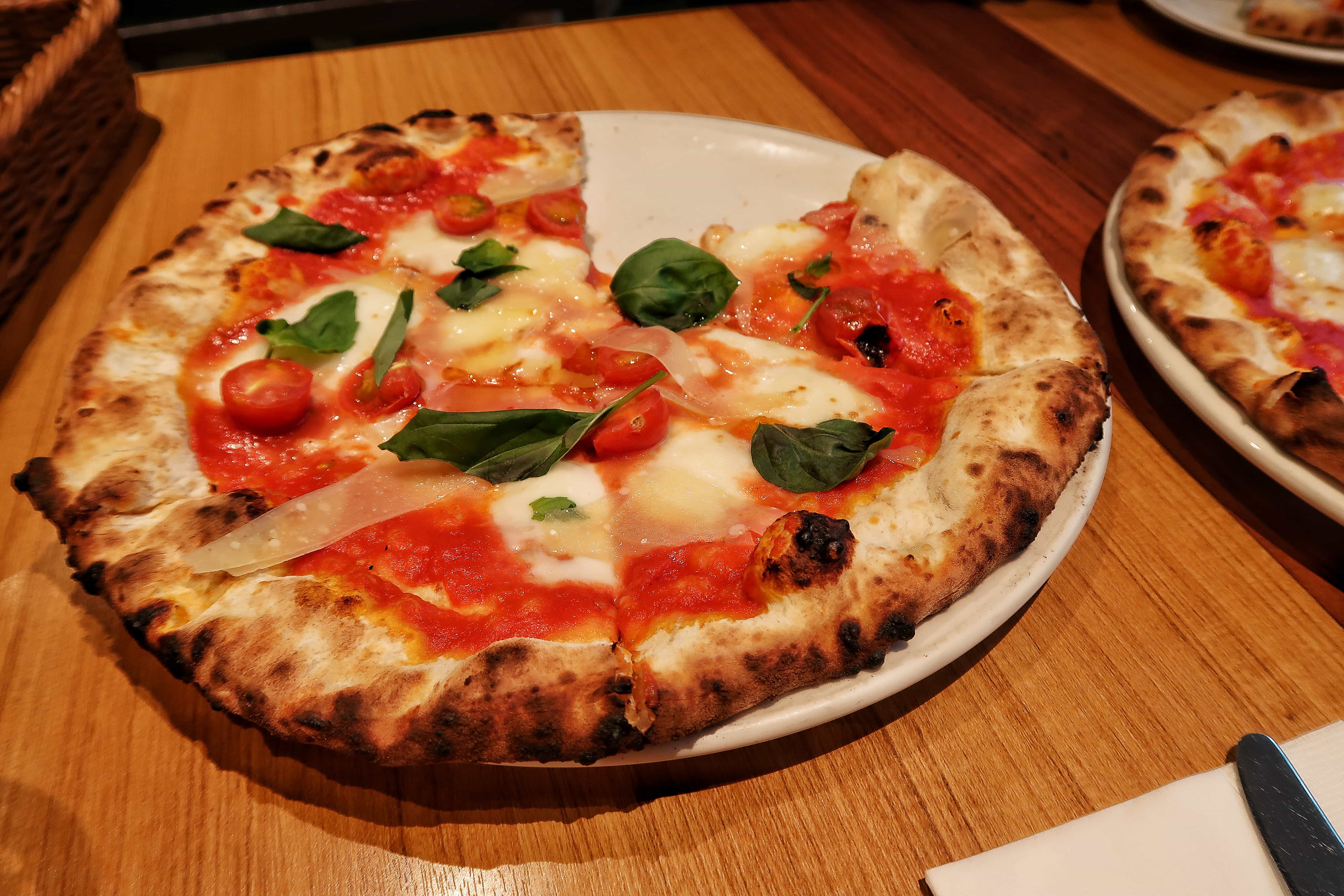 Japanese Perfection with International Cuisine
When I think of "Japanese", I associate the words: food, high quality, and perfection. When the Japanese cook certain international cuisines, like French and Italian, that have been long-established in the country, they imprint their Japanese perfection.
Pizza in Tokyo
Pizzas are a long-standing craze in Japan, from the American styles to the authentic Italian pizzas. In Tokyo there are countless Italian restaurants and Japanese-Italian restaurants with amazing pizzas made from high-quality ingredients.
Pizza in Osaka
Pizza is delicious in the entire country. In Osaka, you can find high quality pizzas at Echi Ponte Vecchio in the Lucua department store in the Osaka Station. The restaurant proudly shows off its Associazione Vera Pizza Napoletana certification.
Serafina Tokyo
B1F The Palace Hotel Tokyo
1-1-1 Marunouchi, Chiyoda
+81-3-6853-8990
11am to 11pm
Maestro Ks
11F Mitsukoshi Ginza
4-6-16 Chuo, Tokyo
+81-3-5524-6312
11am to 11pm
Echi Ponte Vecchio a Osaka
10F Lucua Osaka
3-1-3 Umeda, Kita Ward
+81-6-6485-7745
11:30am to 3pm, 5pm to 10pm
---
Sign up for my newsletter on the sidebar for blog updates and my travel insider tips!