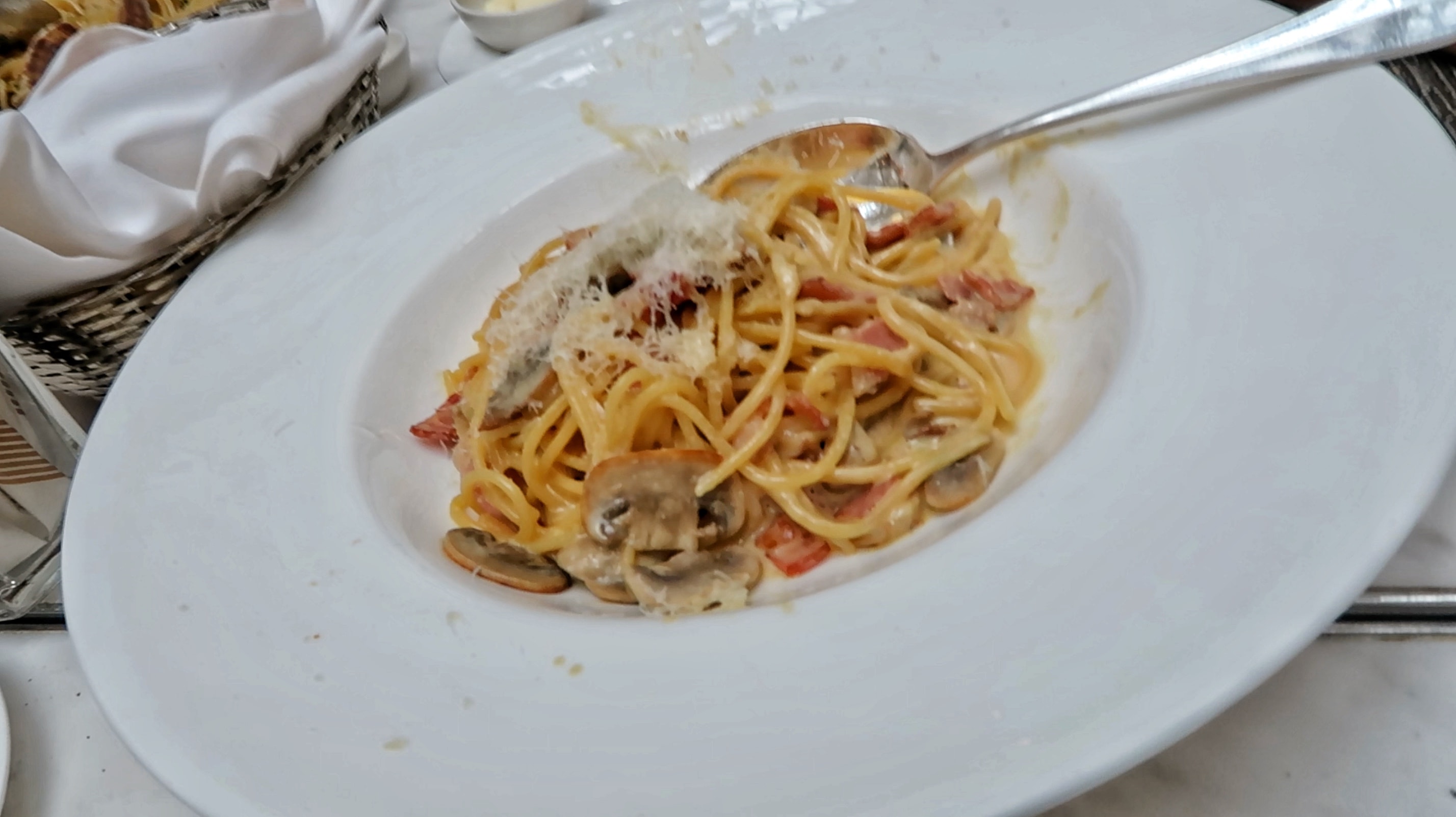 One of Hong Kong's Most Popular Dining Destinations
Cafe Landmark is one of Hong Kong's most popular and prime dining destinations because of its premium location in the elite Landmark mall in Central. It is not just the location but also the delicious dishes and delectable pasta that make this one of the more enjoyable dining experiences in the city.
All-Day Dining Menus
Cafe Landmark serves guests from morning to night with their all-day dining menus, including breakfast, lunch, afternoon tea, and dinner. The dishes feature an international variety of flavors with Asian-inspired refinement.
The restaurant located in the Landmark Atrium has a pleasant, well-lit ambiance Central's premium high-end mall. That makes it the perfect dining venue for everyone – families, friends, clients, and couples.
Lunch and afternoon tea hours are peak hours with the longest wait times. You can line up for a walk-in seat or call ahead to make reservations (and request for a booth seat along the rail for the best seats in the restaurant and the views of the mall). You can also have your hotel concierge make the reservation to secure an excellent table.
Best Pasta in Hong Kong
With a menu that offers an extensive variety of dishes, the pasta is the standout. In fact, compared to many of the city's Italian restaurants, Cafe Landmark serves the best pasta in Hong Kong.
While not authentically Italian, the Asian touch the pasta dishes make every plate even more scrumptious. Each strand of noodle has a bold punch of flavor. So simple, comforting, and delicious.
Address & Hours
Cafe Landmark
Landmark
15 Queen's Road
Central, Hong Kong
+852-2526-4200
Monday to Saturday, 8am to 9pm
Sunday & Public Holidays, 9am to 9pm
---
Sign up for my newsletter on the sidebar for blog updates and my travel insider tips!