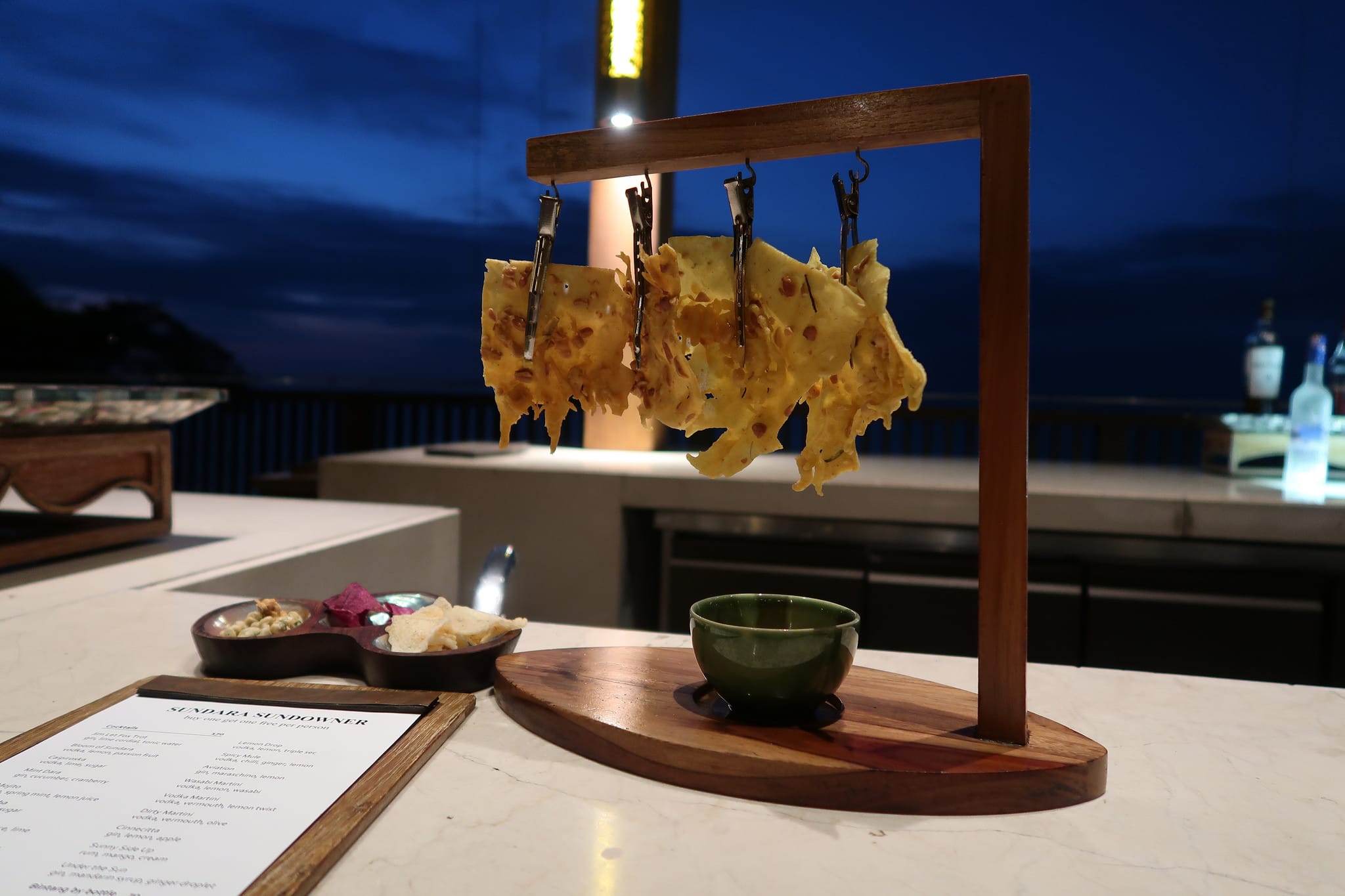 Beachside dining at the Four Seasons Resort Bali at Jimbaran Bay
Dining by the beach is a must when in Bali. To guarantee a delicious and satisfying meal, head to the Sundara Beach Club at the Four Seasons Resort Bali at Jimbaran Bay for their Modern Asian plates and for one of your best meals while in Southern Bali.
All Day Dining by Jimbaran Bay
At Sundara, you can enjoy scrumptious bites all day, from breakfast to dinner and even after dinner drinks. Plus, on Sundays feature Bali's longest brunch with six hours of family-style dining. You can dine poolside, outside on the patio, inside the restaurant, or up in the mezzanine by the bar.
Cold Plates to Share
The menu encourages family-style sharing of all the plates. You can choose small, medium, and large size dishes of each item. Small is perfect to share between two people, medium for 2-3 people, and large for 4 or more people. The servers guide you with how many plates will suitably satisfy your hunger
Hot Plates to Share
The servers and kitchen also know how to pace out your dishes. They start with the series of cold dishes, and then they bring out the hot plates to continue the meal. Many of the dishes feature meats and local flavors.
Desserts
A selection of the desserts also is served in your desired plate size. Others are scoops of ice creams to refresh you in the Southeast Asian warmth. A note on chocolate in Bali for chocolate lovers: the desserts tend to be sweet, mild, and milky. If you prefer dark and bittersweet cocoa, know not to expect that quality of chocolate in Bali
Address & Hours
Sundara
Four Seasons Resort Bali at Jimbaran Bay
Daily, 7am to 1am
Breakfast, 7am to 11am
Lunch, 11:30am to 5pm
Dinner, 5pm to 11:30pm
+62-361-701-010
Book your stay at the Four Seasons Resort Bali at Jimbaran Bay via:
Agoda
Booking.com
Hotels.com
TripAdvisor
---
Sign up for my newsletter on the sidebar for blog updates and my travel insider tips!