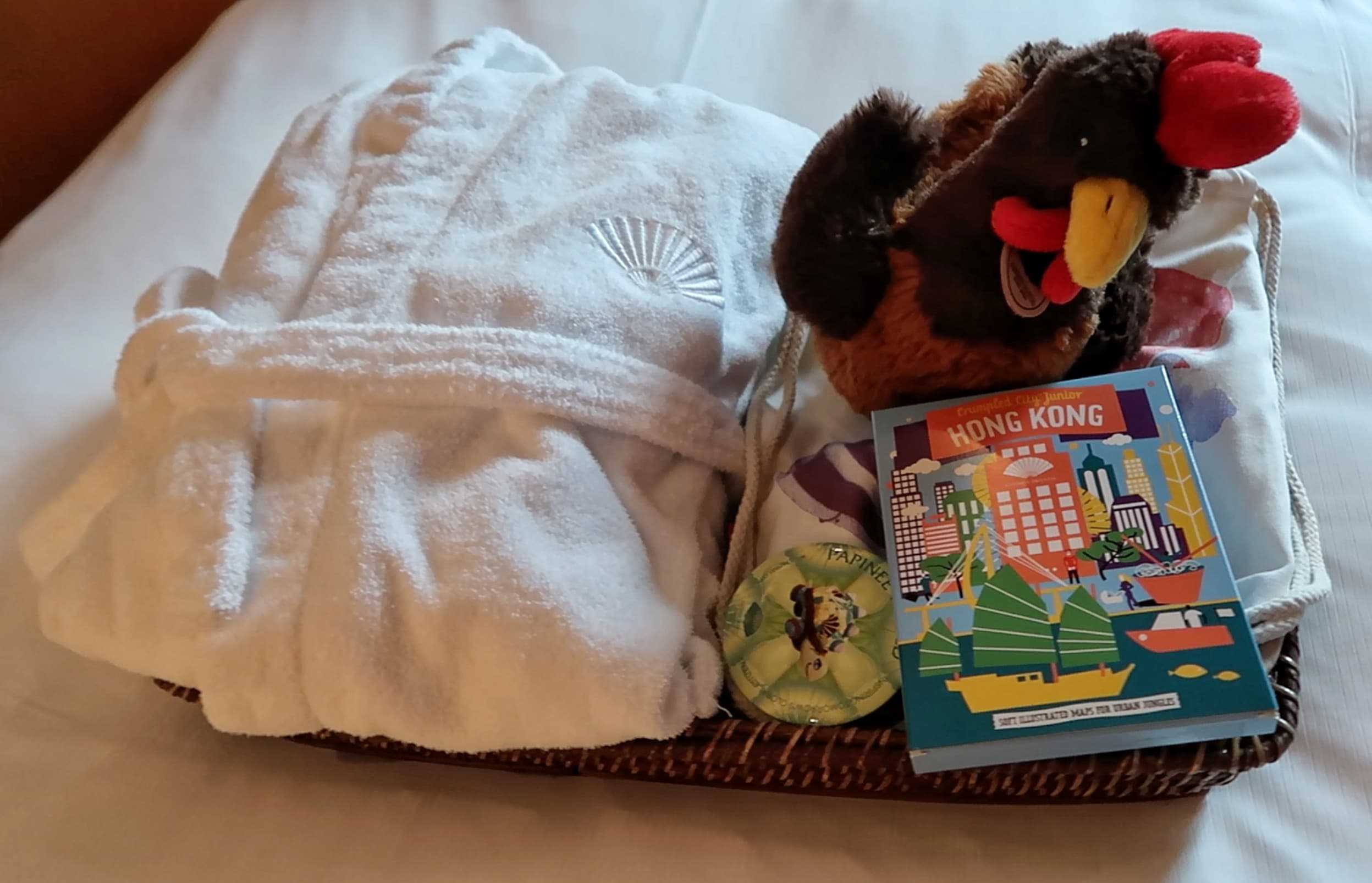 Pampering and Spoiling Everyone – From Adults to the Baby
Just because you have children, does not mean you have to stop enjoying the best luxury hotel in Hong Kong. At the Mandarin Oriental Hong Kong, children are treated extra special with gifts and activities that ensure a fun stay without lacking the details of the finest service in the most comfortable hotel in the city.
Making Kids Feel Special
At the Mandarin Oriental Hong Kong, kids are a special focus in the hotel with all the details for your baby, toddler, or young children. The moment you and your children step foot into your room, your kids will already enjoy the special treats with a lavish welcome basket and kid-friendly toiletries.
Gifts & Non-Stop Fun During Your Entire Stay
Even if this is a luxury hotel catering to business travelers and classic-luxury enthusiasts, the Mandarin Oriental Hong Kong knows how to spoil, pamper, and make the entire stay with your children all about fun.
Aside from all the welcome gifts and toiletries, there are sweet treats and even an interactive scavenger hunt around the hotel to end up with a chocolate treat at the Cake Shop – perfect on those hot and humid or rainy days.
Kid-Friendly Restaurants & Room Service
At The Clipper Lounge and Cafe Causette, your children can feast on kid-friendly meals from their own special menu. The portions are just right for kids to finish the plate without leaving a big plate of wasted leftovers. Plus, the Western and Asian dishes offered are simple and universally accepted, including burgers, macaroni and cheese, and fried rice.
With room service, kids can enjoy similar menu selections in the comfort of their own room. They can stay in their sleeping clothes without shoes on, or even watch television while eating and run around the room without disturbing other guests in a public setting.
Address & Book Your Stay
Mandarin Oriental, Hong Kong
5 Connaught Road
Central
Hong Kong
+852-2522-0111
Book Your Stay via:
Agoda
Booking.com
Hotels.com
TripAdvisor
---
Sign up for my newsletter on the sidebar for blog updates and my travel insider tips!