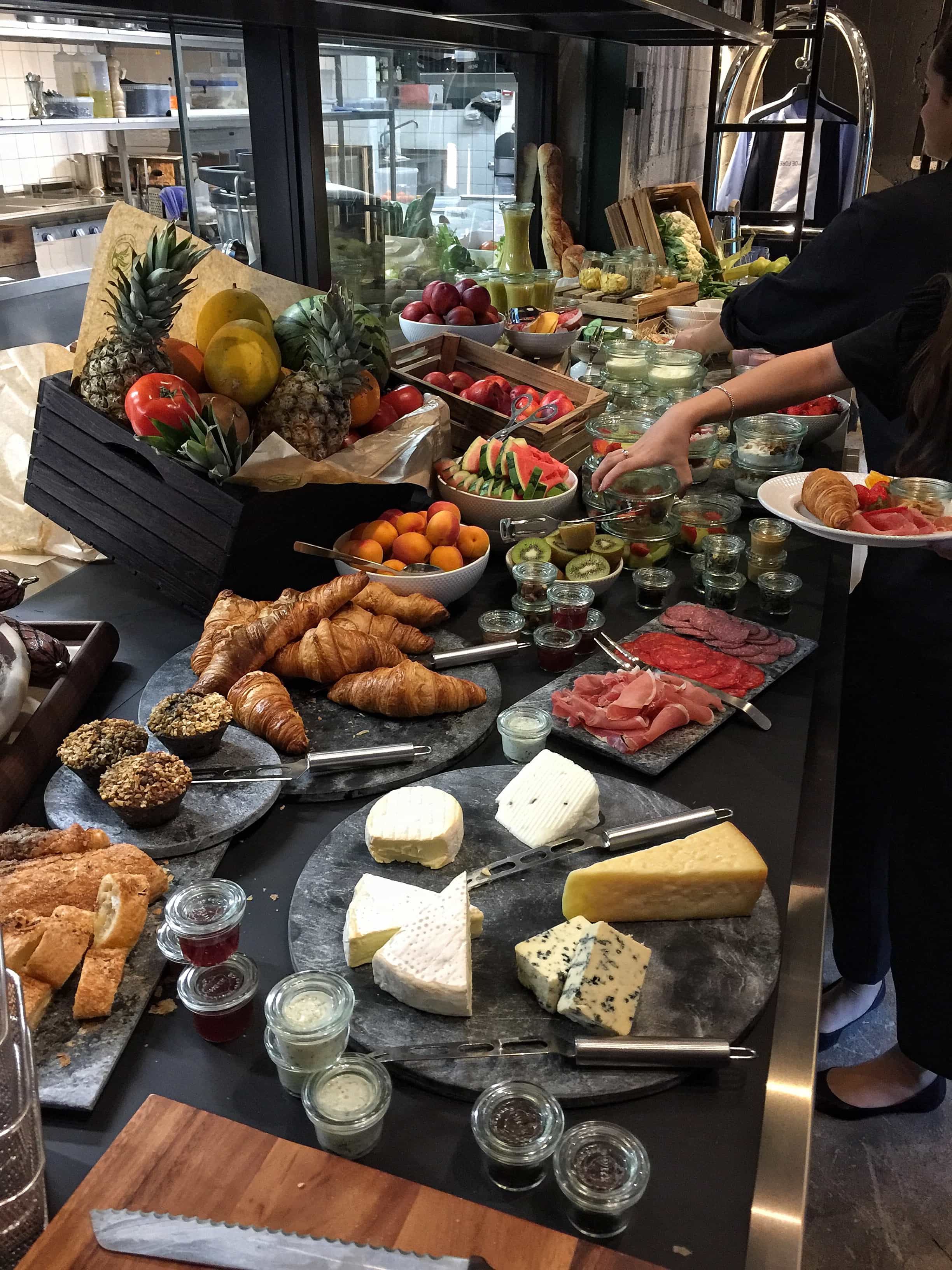 5 Best Hotel Breakfast from the Year.
For travelers, breakfast is arguably the most important meal of the day as it gives you the necessary fuel to jump-start each morning in your destination. From 2018's trips and hotel stays, here are the 5 best hotel breakfast:
5. Breakfast with Epic Views

Ambiance and table settings truly make food taste better. At Shangri-La Boracay, this classic spread of Filipino breakfast, with garlic rice, eggs, pork, and mangoes, was even tastier than it already was because of this amazing endless horizon view from poolside dining in the Presidential Villa.
4. Taste of "Home"

Familiarity and a sense of home always rank high on any list. After 5+ trips back to the Mandarin Oriental Hong Kong in 2018 alone, these breakfast spreads became a taste of home away from home.
3. Feast First Thing in the Morning

Breakfast and dinner are always the highlights of any luxury ryokan stay. At Hoshino KAI Enshu Resort in Hamamatsu, Japan guests are treated to a feast complete with a whole broiled fish, rice, soup, condiments, and so much more.
2. Simple & Satisfying

If the ingredients themselves are quality and naturally flavorful, the simplest foods are often times the best. At the new NH Collection Gran Via in Madrid, breakfast is a highlight because of its sourcing of great quality ingredients, like their eggs, bread, and tomatoes.
1. Unexpectedly Delicious

Having no expectations can actually make for amazing experiences. Without knowing what to expect for breakfast at the new Hotel Herman K in Copenhagen, the morning breakfast buffet quickly topped the list as the best hotel breakfast of the year because of their healthy organic selections and the most delicious croissants.
Address & Bookings
Shangri-La's Boracay Resort & Spa, Philippines
Barangay Yapak, Boracay Island, Malay Aklan
+63-36-288-4988
Book Your Stay via:
Agoda
Booking.com
Hotels.com
TripAdvisor

Mandarin Oriental, Hong Kong
5 Connaught Road, Central, Hong Kong
+852-2522-0111
Book Your Stay via:
Agoda
Booking.com
Hotels.com
TripAdvisor

Hoshino Resorts KAI Enshu
399-1 Kanzanji-cho, Nishi-ku
Hamamatsu-shi, Shizuoka
+81-50-3786-1144
Website

NH Collection Gran Via
Calle de Gran Via 21, Madrid
+34-91-398-4639
Book Your Stay via:
Agoda
Hotels.com
TripAdvisor

Hotel Herman K
Bremerholm 6, 1069 Copenhagen, Denmark
+45-33-12-42-00
Book your stay via:
Booking.com
Hotels.com
---
Disclaimer: This article contains affiliate links to hotel booking sites. With no additional cost to you, your bookings earn me a commission if you click on the links via my website – Thank you!
Sign up for my newsletter on the sidebar for blog updates and my travel insider tips!