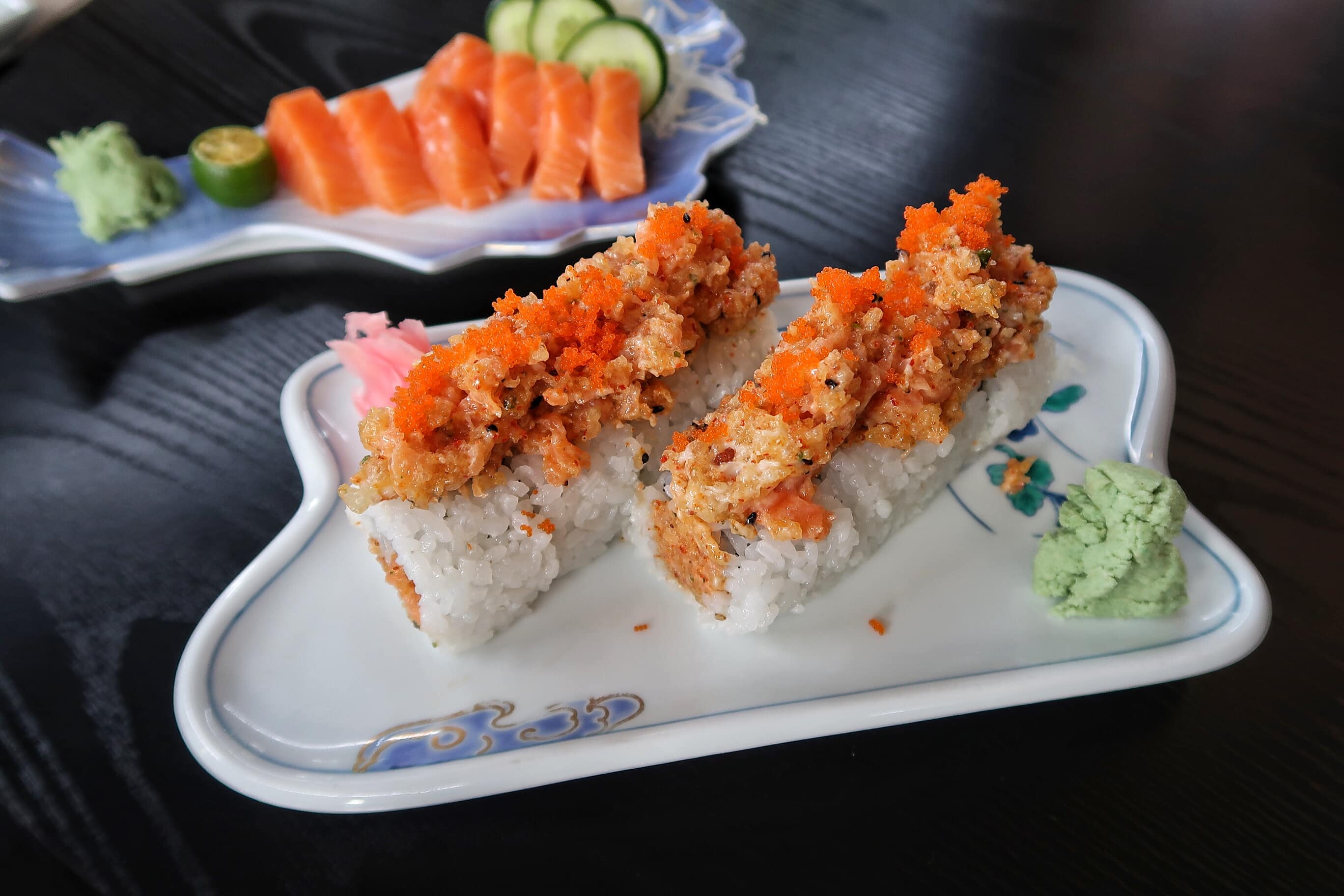 Go for the View, Stay for the Food in Tagaytay
Tagaytay's main draw is to witness the amazing scenery of the volcanic lake within a lake. Once you are there, you have to stay for at least one meal. Here are 3 amazing dishes in Tagaytay that makes the drive worthwhile:
Smoked Salmon Eggs Benedict at Breakfast At Antonio's
If you are looking for a place with classic breakfast and brunch selections, head to a Tagaytay favorite – Breakfast At Antonio's. If you are an eggs benedict fan and or a smoked salmon fan, the Smoked Salmon Eggs Benedict is the choice on the menu for you.
E. Aguinaldo Highway
+63-46-413-0738
Daily, 7am to 9pm
Kilaw Sugba at Balay Dako
If you want quality Filipino cuisine with epic views of the lake, Balay Dako serves some of Tagaytay's best dishes. For a great start to the meal, try the Kilaw Sugba which compares the Filipino version of ceviche and the country's love of pork.
Tagaytay-Nasugbu Highway
+63-46-413-4866
Daily, 11am to 9pm
Spicy Salmon Maki at Aozora Japanese Cafe + Bistro
While many travelers prefer to dine with the view of the lake, there are also those that prioritize great food. If you love Japanese food, head to Aozora where you can breathe in the cool Tagaytay air surrounded by lush greenery. Sushi roll fans should order the Dragon Maki and the Spicy Salmon Maki.
SVD Road corner Tagaytay-Calamba Road
+63-936-980-9656
Monday to Thursday, 9am to 9pm
Friday to Sunday, 9am to 10:30pm
---
Sign up for my newsletter on the sidebar for blog updates and my travel insider tips!