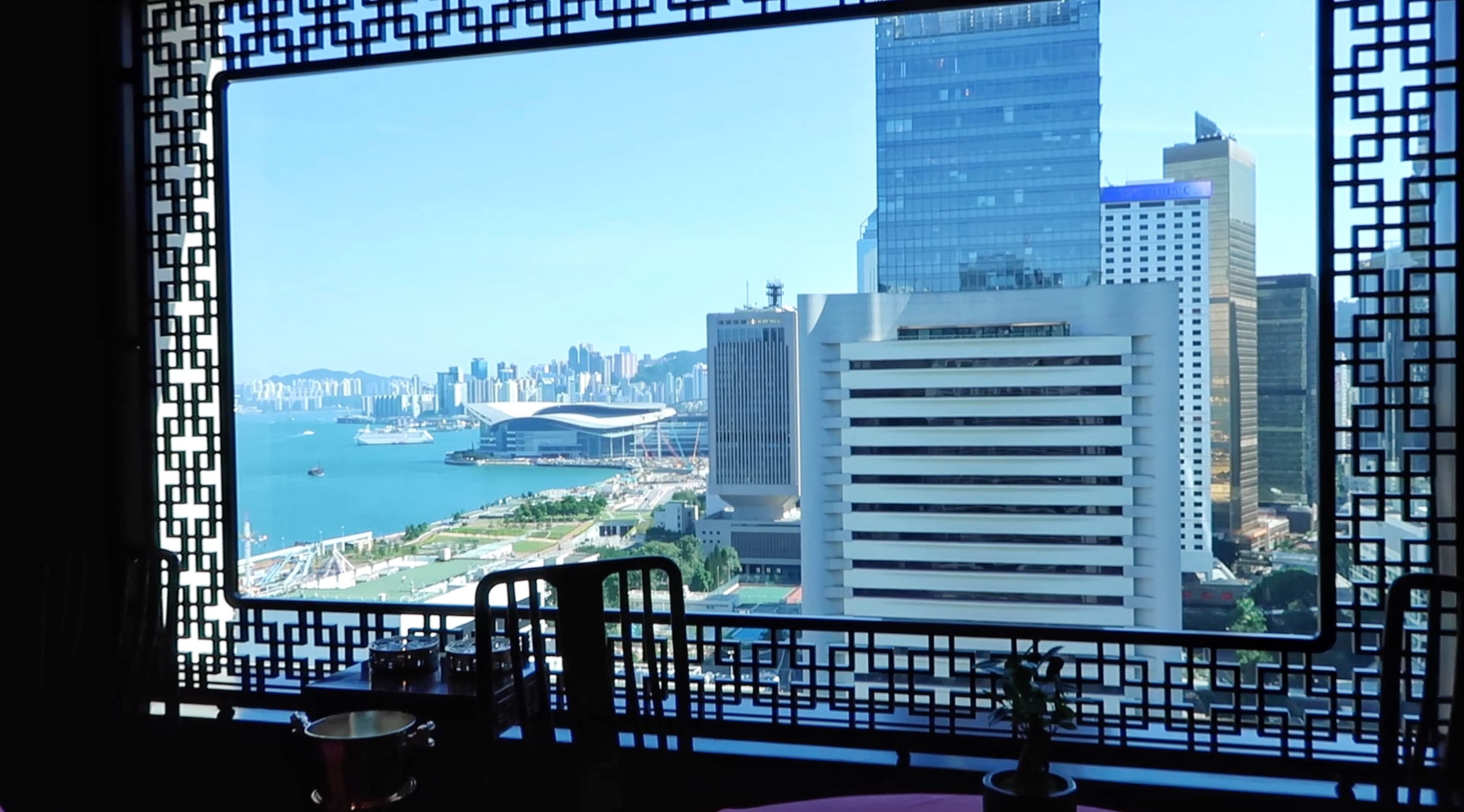 High-Class Tradition
Chinese restaurants in Hong Kong are plentiful and the choice is overwhelming for which is the best one. There are the hyped establishments like Mott 32 and Four Season's Lung King Heen. In my experience and opinion, they have excellent marketing and are more of places to be seen rather than a place to actually enjoy the cuisine.
If you truly want a proper fine dining Chinese restaurant experience, look no further than Man Wah at Mandarin Oriental, Hong Kong.
At Man Wah, the service and hospitality are equally the star alongside the traditional Cantonese cuisine and decor. This is one establishment, and hotel, that treats all guests equally regardless of race (and let's be honest, Hong Kong establishments tend to serve Caucasians better than Asians).
Every detail at Man Wah exudes elegance and refinement. The traditional decor and classy-quiet environment, the attention-to-detail and down-to-earth first-class service, the quality of ingredients, and the pacing of the entire meal for a leisurely feast. Whether dim sum or dinner, dining at the Man Wah is well worth the price in exchange for an unforgettable high-end meal.
Dim Sum at Man Wah
Dim Sum at Man Wah is a feast for the eyes, the palate, and the belly. The creations are beautifully crafted, plated, and served. If you are a table of 4 and an order typically has 3 pieces, the server and kitchen thoughtfully add a piece so each person can have a proper taste.
Dinner at Man Wah
With the interior lighting and the view of Central's lit skyscrapers and of Victoria Harbour, dinner at Man Wah is almost like an elegant dinner theatre experience with the food and service as the stars of the show. You have a choice of set menus or a la carte selections. Like during dim sum service, the servers graciously assist guests with recommendations according to your preference.
Man Wah on YouTube
Watch my travel vlogs with coverage at Man Wah. Subscribe to my channel for more of my travel vlogs
Man Wah
Dim Sum, 12pm to 2:30pm
Dinner, 6:30pm to 10:30pm
Mandarin Oriental, Hong Kong
5 Connaught Road
Central
Hong Kong
+852-2522-0111
Book your stay via Agoda
Book your stay via Booking.com
Book your stay via Hotels.com
Book your stay via TripAdvisor
---
Sign up for my newsletter on the sidebar for blog updates and my travel insider tips!