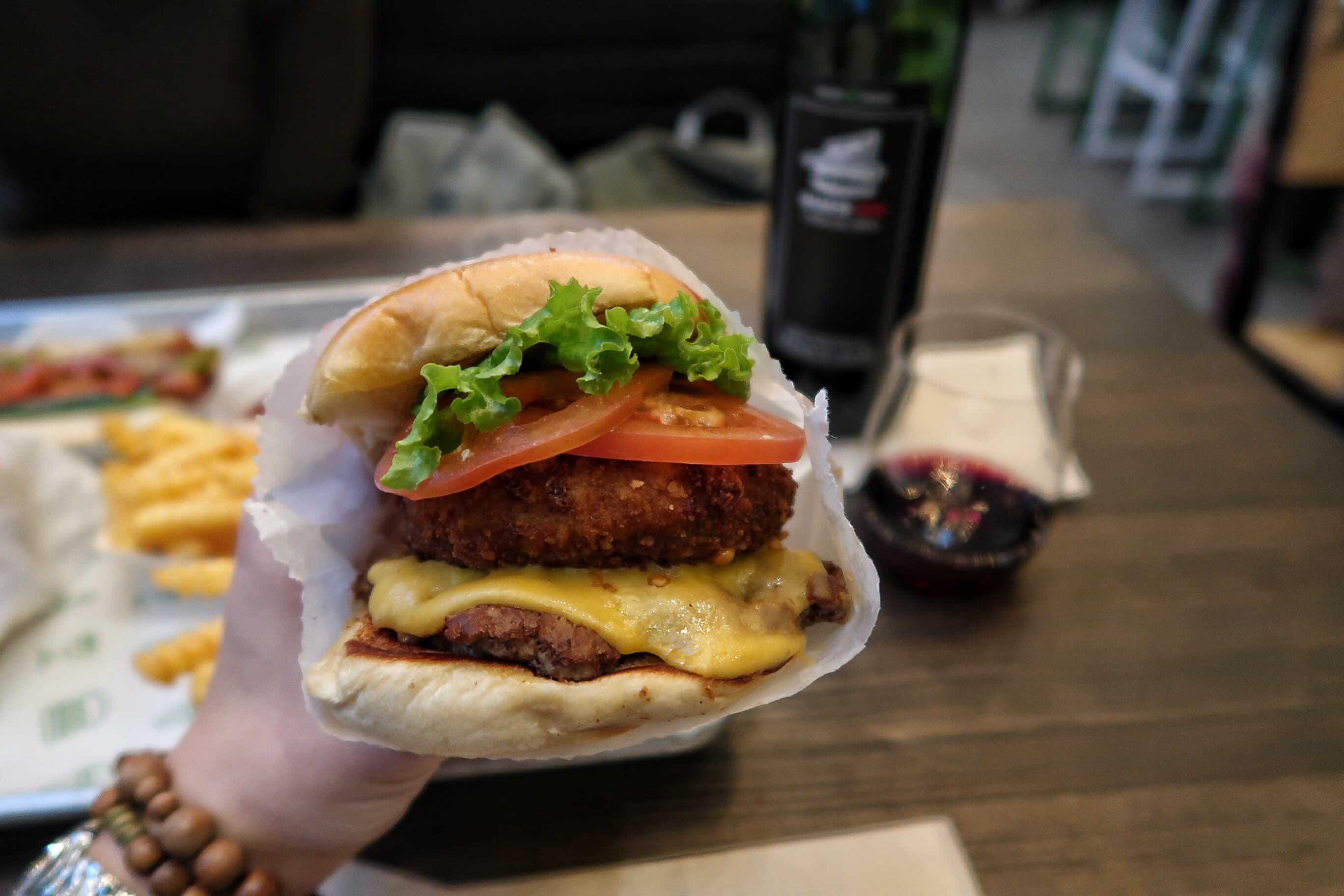 Shake Shack in Tokyo, Japan
Burgers can be found almost anywhere in Asia. Some are ridiculously expensive with the premium beef and foie gras. Some are scarily cheap and taste processed. The best bet is to find a quality mid-range high-quality burger which you can enjoy again and again without having to worry about the price. Here's a top contender for the best burger in Asia:
Shake Shack in Asia: From New York to Japan
From its humble beginnings as a hot-dog cart in New York's Madison Square Park, Shake Shack now boasts of numerous locations around the world, including 11 in Asia (6 in Japan and 5 in South Korea).
In Japan, 5 of the 6 locations are found in premium areas around Tokyo and the 6th location in Yokohama. You can find the addresses and hours of Tokyo's 5 Shake Shack locations at the bottom of the article.
Shake Shack Japan Experience
The Shake Shack experience in Japan is as authentic as New York. It's just as exciting to line up and even just as amazing to bite into your first and last morsels of the burger. The crinkle cut fries are perfectly crispy, the drink selections pair wonderfully with the meal, and the frozen custards deliver that happily ever after.
Shake Shack in Japan ranks as one of the top contenders for best burger in Asia because of the quality of ingredients in every part of the burger. The soft buns that hold up to the last bite. The quality taste and bite of the beef patty. The fresh lettuce and tomato to balance the meat. Everything about the burger is near perfection. (And, actually, if you want to achieve perfection, pair the burger with the house red wine sourced from Napa Valley's Frogs Leap.)
If you are already a Shake Shack lover and travel to Japan, you must go to your nearest location. It's absolutely worth the meal even if you are in Japan. If you have never tried a Shake Shack burger and travel to Japan, you must include this is your itinerary. In fact, if you want to go where the locals go, you can find them all there enjoying a Shake Shack burger!
Menus vary according to location. Check out Shake Shack's website for the location nearest you and the read that branch's menu
Japan's Shake Shack Locations, Addresses & Hours
Tokyo International Forum
3-5-1 Marunouchi, Chiyoda-ku
11am to 10pm
Roppongi
Roppongi Hills North Tower 1F
6-2-31 Roppongi, Minato-ku
11am to 11pm
Shinjuku
Odakyu Southern Tower 2F
Shinjuku Southern Terrace
2-2-1 Yoyogi, Shibuya-ku
11am to 10pm
Meiji-Jingu Gaien
2-1-14 Kita Aoyama, Minato-ku
11am to 10pm
Ebisu Atre West
1-6 Ebisu Minami, Shibuya-ku
10am to 10:30pm
---
Sign up for my newsletter on the sidebar for blog updates and my travel insider tips!