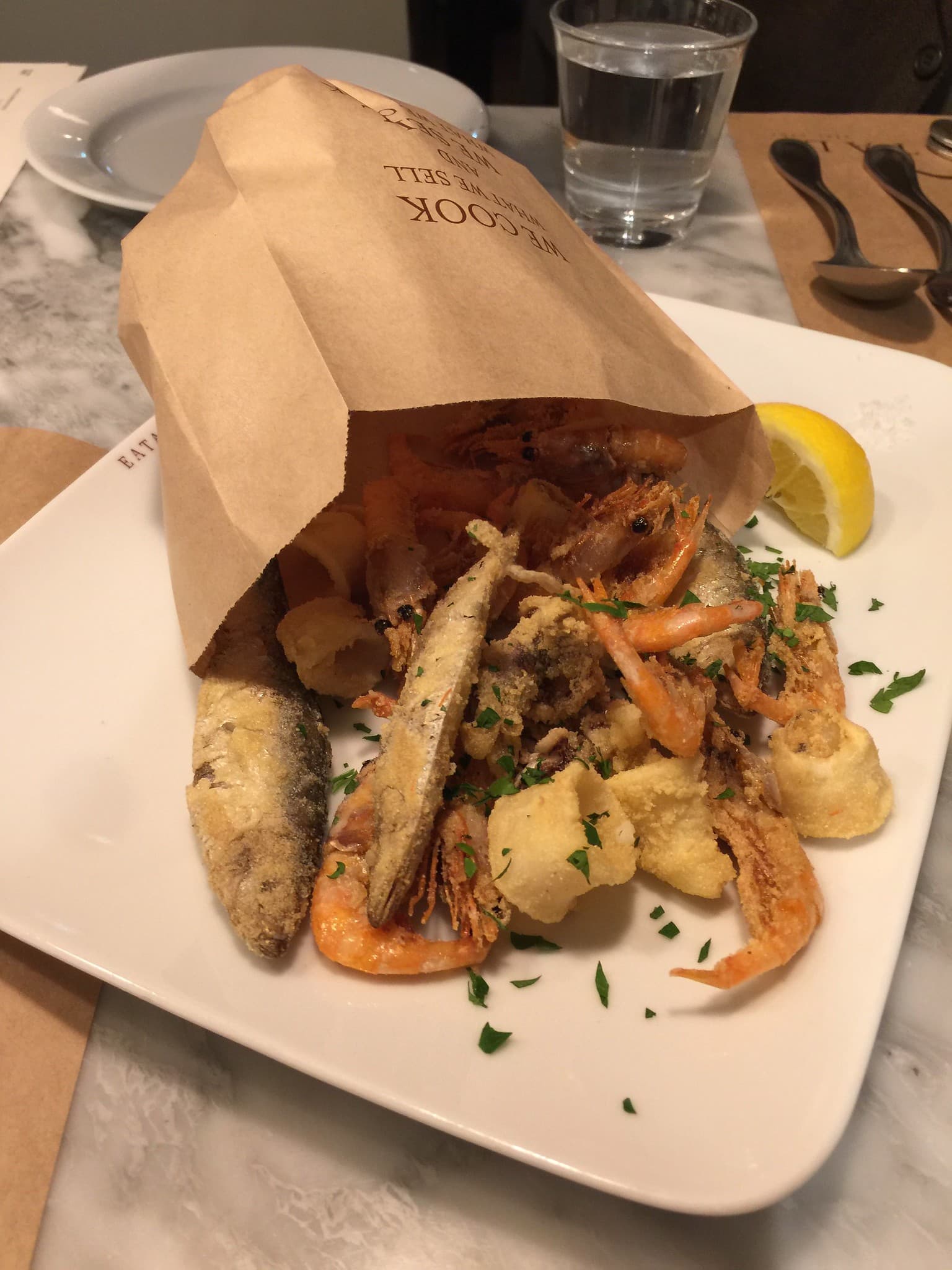 Best Bites from Low Brow to High End in Tokyo.
Japan has amazing food everywhere that ranges from cheap eats to splurge meals. Here are the 7 best bites of food in Tokyo this past April 2019:
7. Negi Toro Sushi Rolls & Soba from Lawson
So simple, so affordable, and so readily available. You must try convenience store food when in Japan, especially onigiri and sushi rolls for a quick bite. These negi toro rolls are available at Lawson stores. Read more about convenience store food.
6. Sukiyaki at Moritaya
Anytime you dine at Moritaya, it will automatically be one of your favorite meals in Japan. It's all because of the amazing marbling of the beef, the tableside cooking, and how the meal is deliciously caramelized in the Kansai-style cooking of sukiyaki. Read more about Moritaya.
5. Mushroom Yakitori at Tokyo Imaiya Honten
Aside from chicken parts, yakitori showcases seasonal and local vegetables. The flavor of each vegetable shines with the heat of the grill and salt. The shiitake mushroom at Tokyo Imaiya Honten is deliciously juicy and tender from the hot charcoal grill. Read more about Tokyo Imaiya Honten.
4. Fritto Misto at Eataly
A great fritto misto has clean, quality tasting seafood and a non-oily batter that has a nice crunch to each bite. This Fritto Misto at Tokyo Station's Eataly is so great because of the small whole fish, the little shrimps, and the light dusting of batter coating each bite. Read more about Eataly.
3. Okinawan Yakisoba Champuru
A delicious taste of authentic and traditional Okinawan cuisine. These thick noodles stir-fried with pork and vegetables are a classic Okinawan dish which you can enjoy at Ryutan in Tokyo Station's Kitchen Street. Read more about Ryutan.
2. Tebasaki Yakitori at Tori Kansuke
Chicken wings are a good test of a great yakitori restaurant. From one bite, you can taste if the chicken is clean and of high-quality and you can also taste if it was slowly and properly grilled to the point where you can taste the charcoal grill. Tori Kansuke always passes the test with flying colors. Read more about Tori Kansuke.
1. Naan at Tamarind
Japan has this amazing ability to make any of the world's breads even tastier. Perhaps it is their flour or their water or even their air. This naan has a beautiful fluffiness and airy, chewy bite. As this was an unexpectedly amazing eating experience, this ranks as number one for April 2019. Read more about Tamarind.
---
Sign up for my newsletter on the sidebar for blog updates and my travel insider tips!