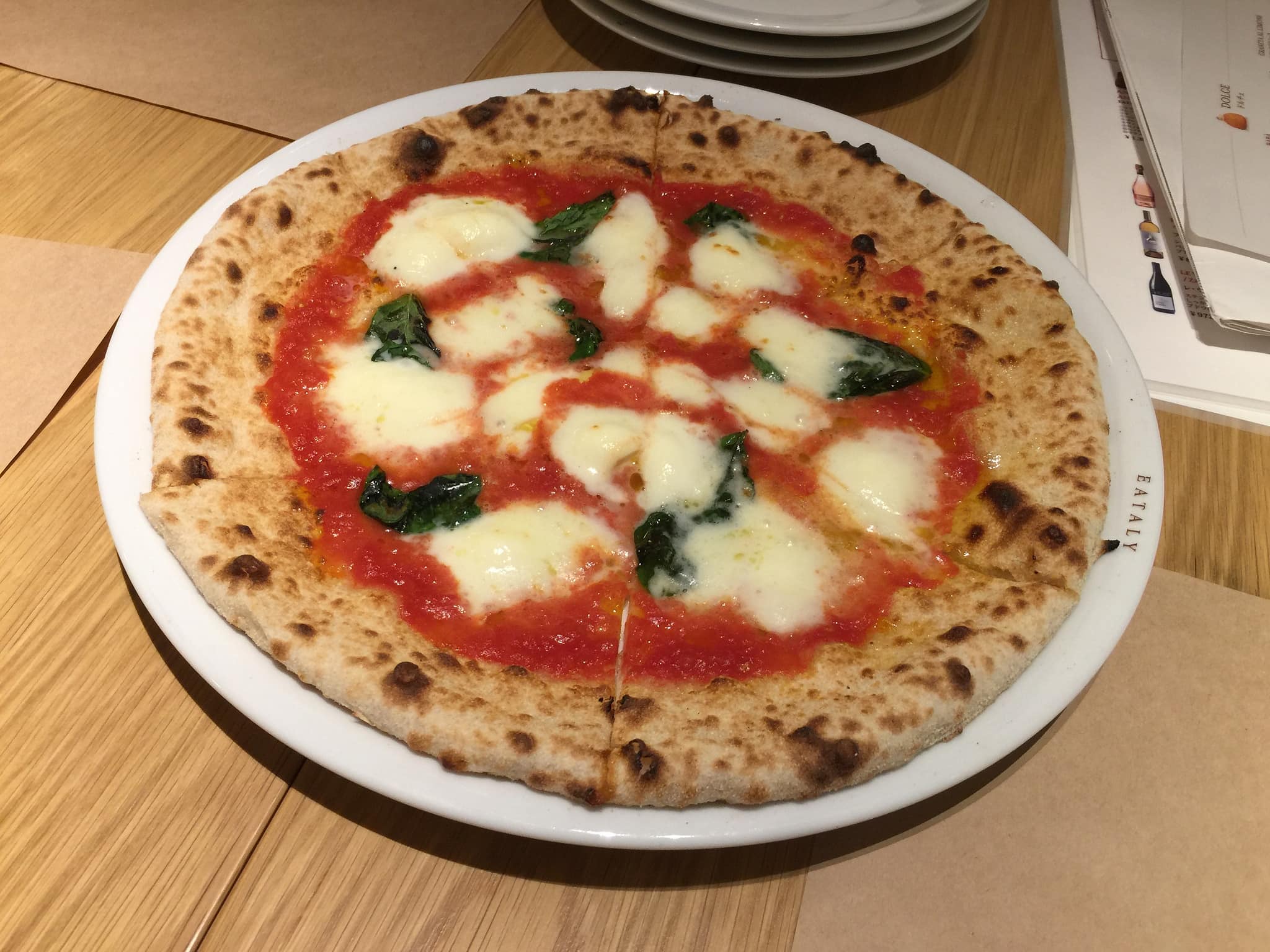 Eat Italian at Eataly in Tokyo Station.
Italian cuisine is arguably the most popular international cuisine in Japan. So it is no surprise that the famous Italian gourmet market opened its first international Eataly in Tokyo. Find out all about Eataly in Tokyo Station:
About Eataly
Eataly is Italy's world renown gourmet market featuring premium Italian cuisine ingredients. The market and food hall first opened in Turin in 2007. A year later it opened in Bologna, and shortly that same year Eataly opened its first international location. No, not in the US or Europe (those opened starting in 2010 and today keeps globally expanding).
The first international Eataly opened in Asia – Tokyo, in fact. In 2008, Eataly debuted in Tokyo's Daikanyama, a posh little neighborhood for boutique shops and cafes in Shibuya. While that location no longer exists today, you can still find Eataly in Tokyo's Nihonbashi and Marunouchi districts with its largest branch inside Tokyo Station.

About Eataly in Tokyo Station
Eataly first opened in Tokyo Station as a grab-and-go shop. In 2017, it reopened in the newly renovated Marunouchi Central Underground in an impressive 450 square meter space featuring premium Italian products, food stations, and a sit-down restaurant.
Food stations include a delicious cannoli and crepe area (with a drool-worthy chocolate fountain), a gelato and coffee area, a cheese and charcuterie area offering both cuts to take home for your fridge and packages to take to a picnic, and a focaccia station.
You can pick food from the various stations and have a casual bite in the surrounding high tables. If you want a proper sit-down meal, you can feast on pizza, pasta, and more at their restaurant.

Photos of Eataly in Tokyo Station
Find out about Tokyo Station's Underground Passages & How to find the Marunouchi Underground: Explore Tokyo Station Without a Train Ticket
Address & Hours
Eataly GranSta Marunouchi
B1F JR East Tokyo Station
1-9-1 Marunouchi
+81-3-3217-7070
Monday to Saturday, 8am to 11pm (Restaurant 11am to 11pm)
Sunday, 8am to 10pm (Restaurant 11am to 10pm)

Read more Foodicles articles about Tokyo Station
Explore Tokyo Station Without a Train Ticket
6 Places for Food-Obsessed Travelers in Tokyo Station
Travel Goals: Ramen Street Goals at Tokyo Station
Travel Goals Continued – Ramen Street at Tokyo Station
Lining Up for the Famous Tsukemen in Tokyo Station
Best Affordable Sushi in Tokyo: Standing Sushi Bar
Comparing Tokyo Station's 2 Standing Sushi Locations
Dining at the Newly Expanded Eataly in Tokyo Station
NYC Sand in Tokyo Station: Lining Up & Taste Testing the Cookies
A Review of Oakwood Premier Tokyo

---
Sign up for my newsletter on the sidebar for blog updates and my travel insider tips!