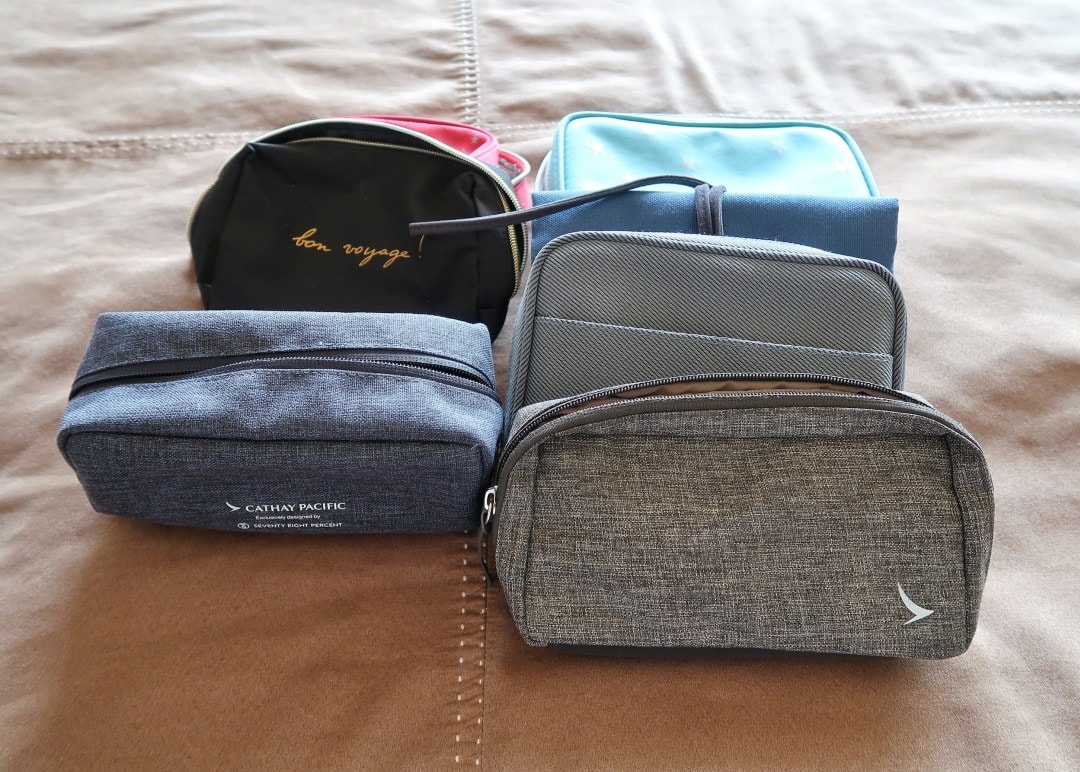 A Short Checklist for Every Flight
As you become a frequent traveler, you will develop a routine when it comes to settling into your airplane seat. If you do this short checklist in order for every flight, you will stay organized and enjoy the journey.
#1: Take out your seat kit
As soon as you arrive at your designated seat, take out your seat kit. Save the free amenity kits from past long-haul flights and use that as your personal seat kit which contains all your airplane necessities right at your side.
Here is what should go inside your seat kit:
– lip balm
– wet wipes
– cellphone (with a photo of passport page for immigration cards)
– pen
– charger cord
– headphones
#2: Stow your bag
Don't be that passenger that tries to keep your bag on the ground or on your seat. That wastes everyone's time when the flight attendant stops to tell you to put it in the proper place. Just stow it away in the space in the seat in front of you or in the overhead compartment.
Also, don't shove your way to put it in the overhead compartment. Wait for the line of passengers to pass or make eye contact with people if they will graciously allow you to step in to put your bag away.
#3: Add comfort and cleanliness to your seat
Airplanes are dirty. It's a basically a public transportation vehicle that has multiple flights in a day. That means that seat you sit on has the germs of multiple butts, arms, hands, etc. If you want to add extra comfort and cleanliness to your airplane seat, ask for a thin blanket (those usually given in economy class) to cover up your seat.
#4: Get your welcome drink
Finally, if you are in business class, accept the welcome drink, relax, and enjoy your flight!
---
Sign up for my newsletter on the sidebar for blog updates and my travel insider tips!