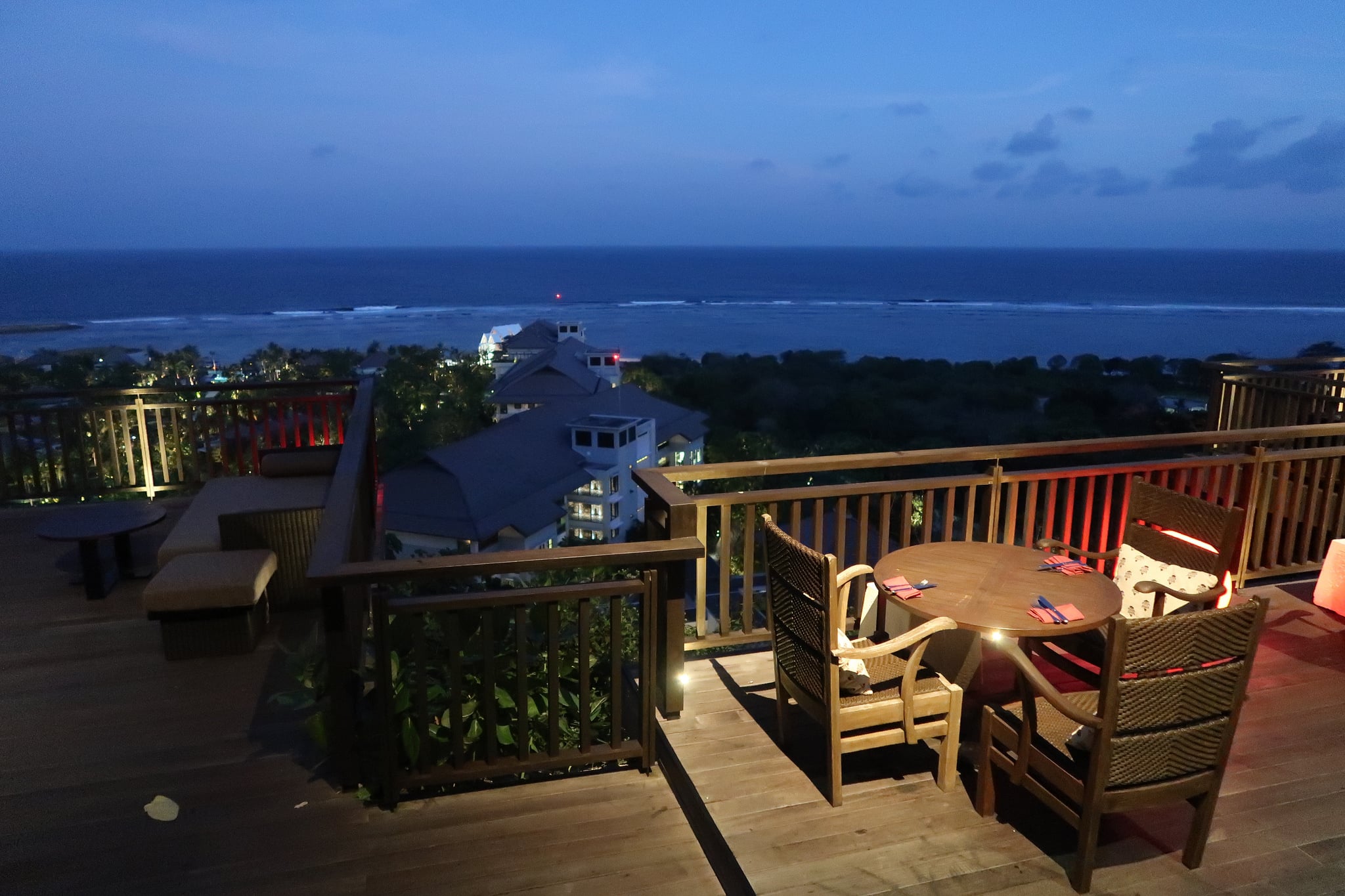 Travel Advice for Bali from Recent Experience
Traveling to a new destination creates excitement and anxiety for the unknown. From my own experiences on my recent trip, here are 5 tips to know before traveling to Bali:
1. When to use cash
Exchange or withdraw enough cash for tips (drivers, hotel staff, outstanding service, etc) and when drinking, dining, or shopping in lesser reliable establishments. Save your credit card charges for hotel expenses as well as in established shops, restaurants, and bars.
2. Know the weather
Bali's weather and seasons are similar to the rest of Southeast Asia with 2 seasons: wet season and dry season. Wet season spans from October to April, and dry season from May to September.
If rains are not a typhoon or monsoon, the scattering shower typically passes within an hour. And, as opposed to the heat of Singapore and Bangkok, the weather is quite pleasant and even cool in the evenings – "cool" for Southeast Asia, that is.
3. Set your expectations about the beach
Travelers flock to Bali for the beach. Unless you surf, you will likely not get too deep into the water. The waves, especially in Uluwatu, are some of the best in the world with frequent high tides around the island. As such, beaches are often closed off to swimmers; however, you can still enjoy walks along the sandy shores.
4. Account for traffic on the road
When planning your transportation to and from anywhere on Bali, account for traffic. Peak traffic occurs between 12pm and 1pm and then again between 5pm and 6pm. However, even around rush hour, there is always slow movement on all the roads. It is best to add a cushion of time (about 15 to 30 minutes) to your estimated arrival schedules.
5. Bali's Electrical Outlets
Bali's electrical outlets use the two-prong typed found in Europe with 220 volts. You can bring your own universal adapter or even borrow your hotel's supply. Keep in mind many hotels do not have outlets next to your bed. If you prefer sleeping with your phone nearby, consider purchasing a charging cable 2 to 3 meters (6 to 10 feet) long.
---
Sign up for my newsletter on the sidebar for blog updates and my travel insider tips!