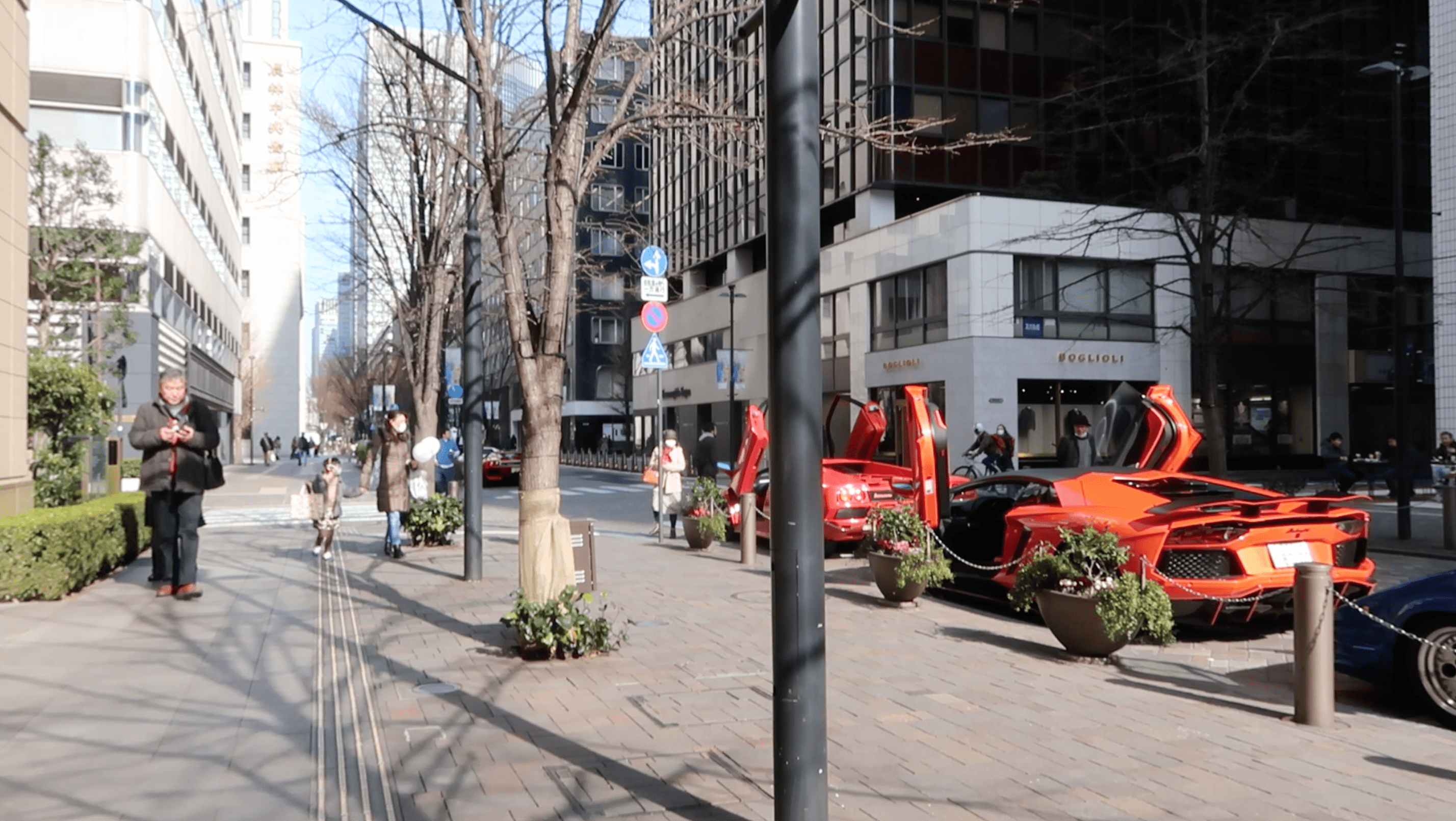 Shops, Restaurants, and Parks in Marunouchi
Steps away from Ginza, lies Marunouchi – Tokyo's financial district. While that does mean more offices in the area, it also means a more premium selection of shops and restaurants catering to customers who do not mind paying a little more for higher quality. Here are 5 things to do in Marunouchi:
1. Marunouchi Naka-Dori
Walk down Marunouchi Naka-Dori, the main street of Marunouchi. The street is tree-lined a full of high-class charm. During winter evenings, the trees are illuminated to warm the cold, chilly nights. This makes for a perfect and leisurely stroll between Ginza and Tokyo Station.
2. Marunouchi Brick Square
Marunouchi Brick Square stands out from the towering, modern buildings with its old-school brick architecture combined with modern-day steel and glass touches. You will find a gorgeous little park setting inside for sit on a bench and take a break with your croissant from the Echire bakery. You can also stop for a bite at A16 for Californian-Italian cuisine or at La Boutique de Joel Robuchon for a French cafe. There are also fast casual restaurants, like Ippudo, in the basement and upper floors of the building.
2-6-1 Marunouchi
Chiyoda-ku, Tokyo
11am to 9pm
3. Marunouchi Building
Like most buildings in Marunouchi, Marunouchi Building is a skyscraper housing offices, restaurants, and shops. There are the quick bites for lunch in the basement floors, casual restaurants on the 6th floor, and premium dining up on the 35th and 36th floors where you can admire some of the best views of the city. For tempura, check out Tenmasa; and for sukiyaki, check out Moritaya
2-4-1 Marunouchi
Chiyoda-ku, Tokyo
Shops, 11am to 9pm
Restaurants, 11am to 11pm
4. KITTE Buliding
One of the more recent buildings in Marunouchi, KITTE houses over 100 shops and restaurants as well as a museum, post office, and tourist information center. Highlights of Kitte include its basement floor dining court and the 6th floor garden with views overlooking the Tokyo Station
2-7-2 Marunouchi
Chiyoda-ku, Tokyo
Shops, 11am to 9pm
Restaurants, 11am to 11pm
5. Imperial Palace Gardens
The east gardens next to the Imperial Palace are open to the public and worth a morning stroll. The park contains lush, landscaped greenery and waterfront spaces with remnants of the former Edo Castle
9am to 4pm
Closed on Monday and Friday
Entrances at Otemon Gate near the Otemachi Station
---
Sign up for my newsletter on the sidebar for blog updates and my travel insider tips!