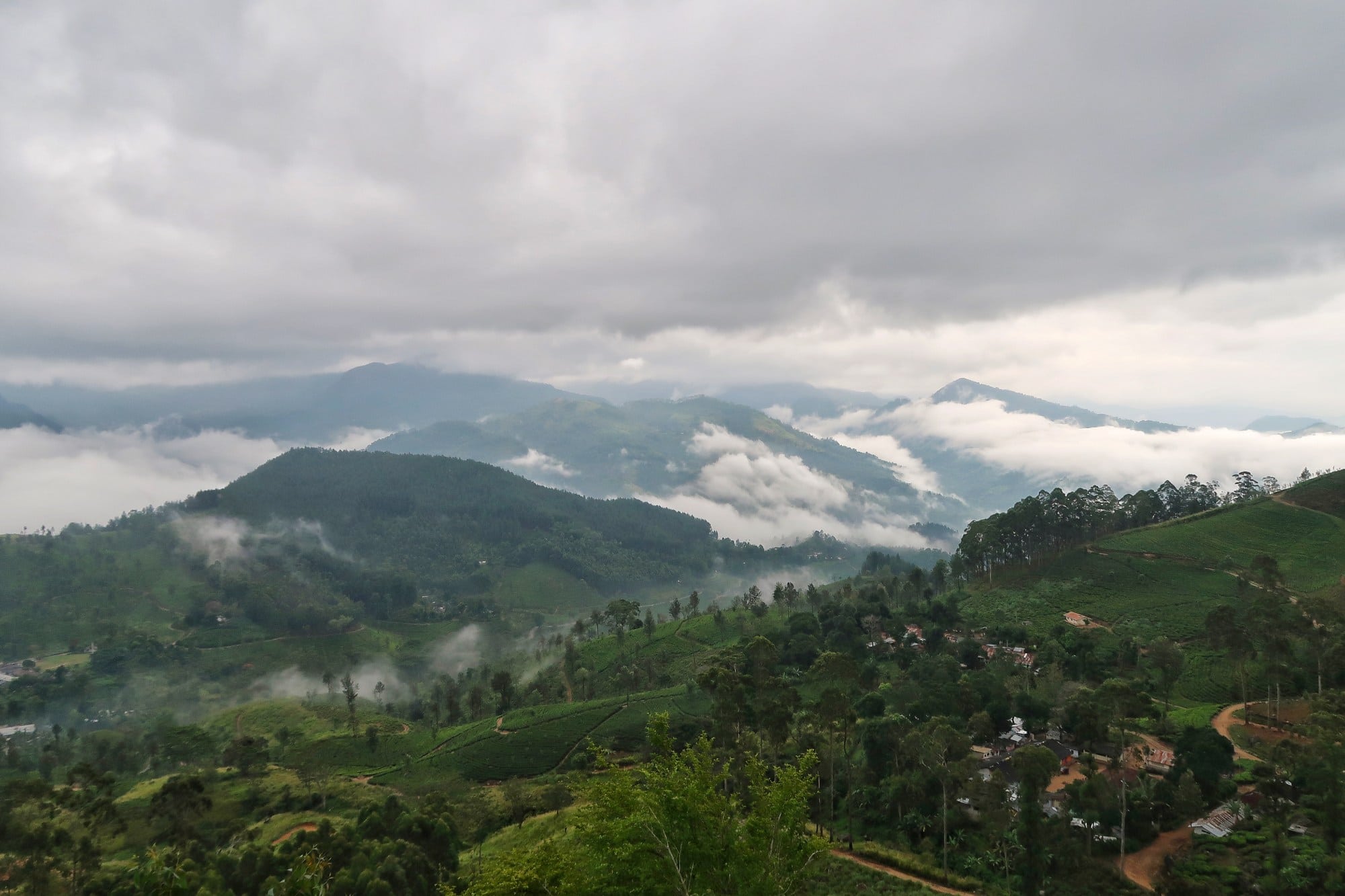 Advice and Recommendations for Travelers to Sri Lanka
Sri Lanka is my 27th country. After each new country, I always come home with new travel lessons. Here are 5 pieces of advice to share from personal experience:
Lesson #1: Bring an Umbrella & a Jacket
Most travelers to Sri Lanka cram in as much of the country as possible. Prepare your luggage with the proper protection in each region. Bring an umbrella for the intensely hot sun in the south. And, bring a light-medium jacket for the cloudy, cold hill country if you plan to visit central Sri Lanka and the tea plantations.
Lessons learned – 1) A little overpacking is okay, and 2) buy a UV umbrella as a staple in my luggage.
Lesson #2: Exchange Enough Cash at the Airport
For safety, I travel with minimal credit cards and a sufficient amount of cash for each trip. Credit cards are my back up when staying, dining, and shopping at more reliable establishments.
As for cash, if it's a country I will return to within a year or two, I liberally exchange dollars for the local currency. If it is a country I expect to only visit once, I only exchange enough for a few days and then plan on exchanging more at a local bank later in the trip.
In the case of Sri Lanka, the local banks were often closed because of weekends and frequent national holidays. Fortunately, the resorts and a few souvenir shops accepted US dollars as payment.
Lesson learned – In a completely new and foreign country, exchange more cash early on. If there is leftover money, use it on souvenirs or beers.
Lesson #3: How to Deal with Tourist Traps
The story of tourists traps seems to be commonplace, especially when hiring a private driver. Drivers receive compensation in the form of a meal in exchange for bringing tourists to restaurants and local factories.
Some are worthwhile, like the Kadugannawa Tea Factory (https://foodicles.com/sri-lanka-tea/). Others like Susantha's Spice Garden and Cinnamon Island are not worth your time – especially when you get suckered into spending on overpriced low-quality products.
Lesson learned – If the exterior and entrance look shady, it probably means the interior is just as bad.
Lesson #4: Be Mindful of Your Safety
In an attempt to find refuge under the shade at the beach, a group of young adults surrounded me. The four girls and one guy made an awkward attempt to get to know me. While they could have been friendly and innocent, my heart raced with fear that they would grab my backpack with all my valuable travel gear. With that, I spotted my friend in the water and walked away from this group as calmly as possible.
Lesson learned – There is wisdom in the "buddy system". Make sure you know where to go for safety and be mindful of your belongings.
Lesson #5: Pre-Paid SIM Card Plan
Many travelers utilize mobile wifi devices, while others prefer pre-paid SIM cards upon arrival. I am with the latter because the local SIM card allows me to have a minimal amount of voice and SMS privileges along with the data.
In Sri Lanka, the SIM card is most useful when you have a driver who you will have to communicate with every day. I bought a 10GB pre-paid plan from Airtel (the other major carrier is Dialog) for $11 USD. It came with 20 minutes of talk time and SMS (which I do not know how much it included, but I was able to send about 20 messages without a problem).
Lesson Learned – I did not need to the 10GB plan for 9 days. Practically, I could have been comfortable with the 4GB plan, but I was suckered into how cheap it was for that many gigs.
---
Sign up for my newsletter on the sidebar for blog updates and my travel insider tips!